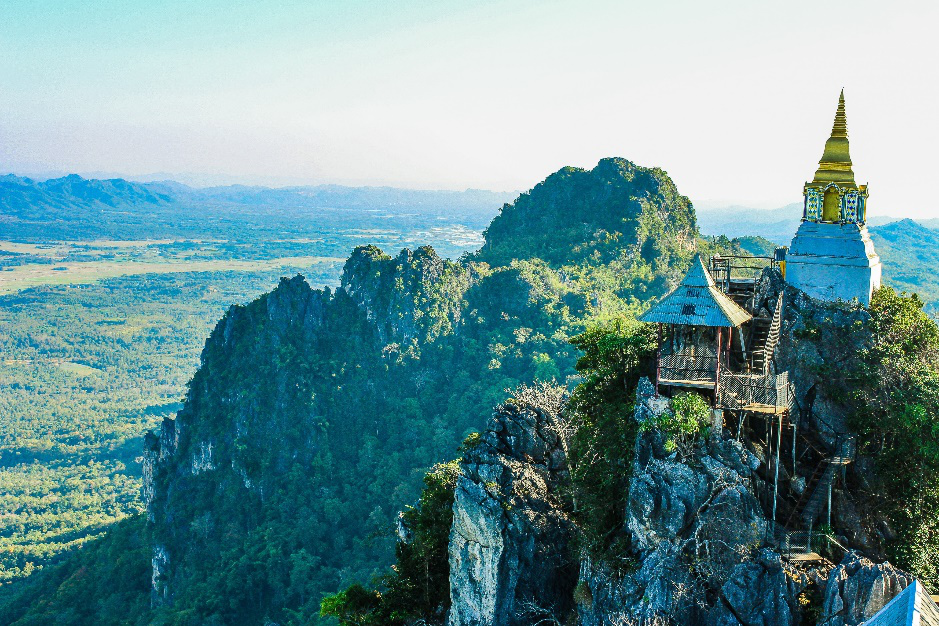 Thinking about planning a trip to Thailand, but don't know where exactly to start? Or maybe you've been a few times, and you're looking for something a little more authentic than the typical tourist traps?
Bangkok, Phuket, and Pattaya are the destinations people are most familiar with, but I'm here to tell you about one of Thailand's hidden gems: Hua Hin. Hua Hin is in many ways the best of both worlds, offering plenty of sightseeing and beautiful beaches for visitors, while being the kind of place that a seasoned traveler would love to call home.
Basic Information About Hua Hin
The beach town of Hua Hin is only a two hour drive from Bangkok, and it has traditionally been the getaway spot for the Thai people when they need a break from the bustling city. In fact, it sees a regular influx of thousands of visitors, mostly Thai families, on the weekends.
In contrast, Hua Hin is a quiet place on the weekdays, so travelers with a flexible schedule may find themselves having a more intimate experience while staying there during the week.
Hua Hin was even the traditional vacation spot for the Thai royal family, and this history is reflected in its elegant architecture and luxury accommodations.
Hua Hin's Famous Seafood
Seafood is obviously a staple of any coastal town, and Hua Hin is no exception. There is a central district along the beach that features a dozen or so restaurants. All of these restaurants are on stilts above the water, adding a breathtaking view to your delicious and authentic meal.
There are other seafood restaurants beyond this central district, but the beach side locations are certainly the hot spot.
The Cicada Market
Looking to browse some local vendors and take in the sights, sounds, and smells of a bustling open air market? The Cicada market is exactly what you're looking for.
This open air market features a blend of artists, musicians, craftsmen, fresh food, and much more. This is not high end retail, but rather local vendors selling their handmade goods at reasonable prices. Every night, musicians perform live on stage, making it very easy to spend all day in this part of town without even realizing it.
Hua Hin Night Market
While the Cicada Market offers a pleasant, authentic experience, the night market is perfect if you're looking for a little more excitement. Think Bourbon Street, but in Thailand, complete with knock off designer products and restaurants with flashy neon signs.
This is definitely a tourist hot spot, but that shouldn't stop you from having some fun.
Affordable Real Estate in a Luxury Location
Thailand makes the list of top 10 places to retire almost every year, and Hua Hin is one of the best choices for those looking to settle down in this beautiful country. This website from Hua Hin Property Partners makes it easy to look at all the gorgeous villas and beach houses for sale in the area, and compared to the other cities in Thailand, the properties are more than reasonably priced.
As long as Hua Hin remains more of a local secret than a tourist trap, moving there could be a smart move, for your wallet as well as your peace of mind.
Mrigadayavan Palace
I mentioned that the Thai royal family vacationed here many years ago. Well, one of the great sights of Hua Hin is their summer palace, called Mrigadayavan. It is located about 12km north of the actual city of Hua Hin and features a very interesting architecture.
The king who commissioned the palace, Rama VI, suffered from rheumatoid arthritis. In an attempt to alleviate his pain, the architect designed the palace to allow for effective air circulation and exposure to the cool sea breeze.
Wildlife Friends Foundation Rescue Center
For those with a passion for animals and the natural beauty of the world, this wildlife center is a must see. Rather than exploiting the animals for profit, the people who run this center focus on rescue and rehabilitation.
They offer full access tours that include a tourist favorite: bathing with elephants!
Only about 45km from Hua Hin, this is one of the few wildlife centers in Thailand that is a nonprofit run by people dedicated to preserving wildlife.