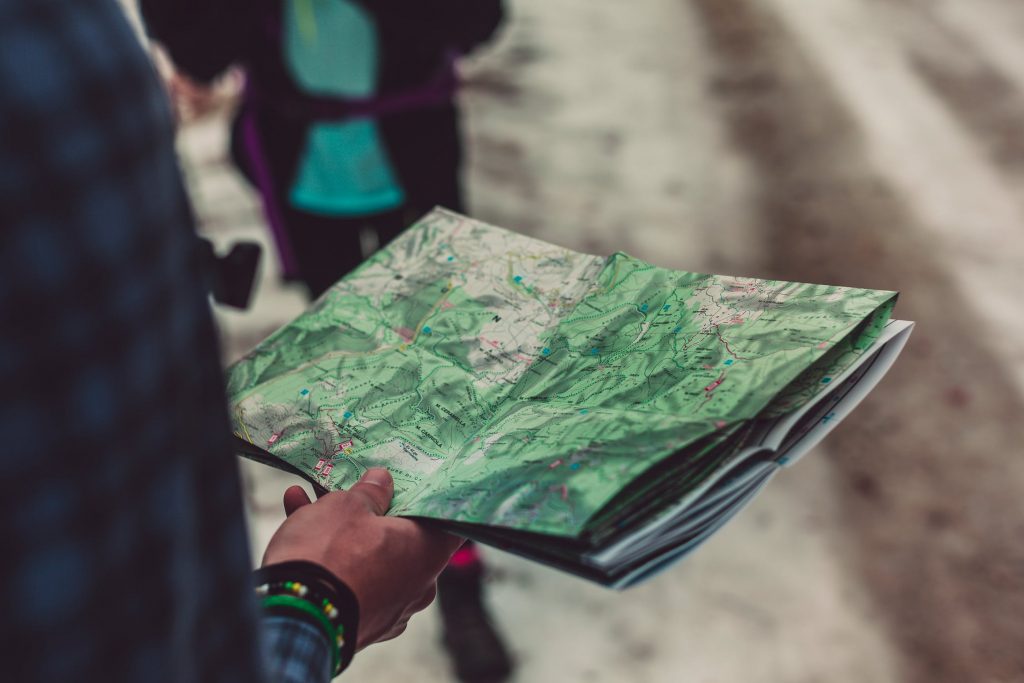 When people talk of travelling, they are often speaking of exotic locations that lie far across the sea, which embody the bohemian travel lifestyle. Yet for many people this isn't a possibility, and they may feel as though travelling can't fit around their busy lives. This misconception of travel only qualifying if you see a new country is one that should be debunked, as it implies that you can't explore some of the amazing beauties of your home country. Yet there is a reason why many family holidays or camping trips often take place a mere few hours away, where everyone can indulge in some amazing scenery and learn more about the country they were raised in.
You don't have to take a travel sabbatical
Taking long trips abroad can mean that you must take a few months out of work, without the security of returning to the same job. If you enjoy working, or have other home commitments that can't be put aside for a long time, then travelling locally is an ideal option. It also allows you the scope to travel when you may have though your traveling days were over. Going on short camping trips on the weekends with family in the summer will help you make the most of nature, and making your way to the coast is always a great way of living luxuriously for a few days, all without taking too much time off work.
It won't break the bank
When you don't have to pay for flights, you have already cut the cost of your holiday in half. This means you can enjoy a great travel experience at minimal costs. In the United Kingdom, nothing is more than a few short hour's drive away, which means petrol costs are also low, and holiday hotspots have many deals on when you don't travel during peak times. After Brexit, many people are choosing to stay home due to more expensive flights and unfavourable exchange rates. Though many families see this as a last resort, it should be seen as a new opportunity to save money while still having a great time. Being able to cut your budget means that you will be able to go out for meals in the evenings, or spend it on experiences like parasailing over the choppy sea.
It is ideal if you hate flying
For many people, the only thing stopping them from travelling is an intense fear of flying, which can make them feel as though they are missing out on a lot of what the world has to offer.  For some people, the need to fly to a new location isn't as strong, and they are happy to spend their days learning about their home country through short travel excursions. Though there are many innovations like the Channel Tunnel allowing people to get from one country to another in a car, it can take a long time to reach your destination. Sometimes, it is wise to take a step back, and think of all the places you haven't see in your home country. There will be charming beach walks, numerous parks, and even more cities for you to explore, which can usually be done in the space of a weekend.
You can learn about where you came from
Learning about new cultures when you are abroad can have immeasurable benefits. You can learn about the rich history of a place, its people, and the impact it has had on the world as you see it today. Yet it is easy to forget that your home country will hold as rich a history as anywhere else, which can be traced back thousands of years. If you want to make it your mission to find out more about where you came from, and the history of your local area and beyond, you can always make your next trip one into the past. Head to cities like York to learn of the Vikings and to trail through the Shambles, or travel overseas to the country you were born in if you have a strong connection to it and have family living there. Here, you will be able to add a whole new definition to what home country means, as you will find your connections spiralling to places you didn't expect.
There are lots of hidden gems
In any country, there is always much more to discover than people expect. No matter how much you think you know, there will always be more surprises around the corner if you take exploring seriously. For example, in countries as large as the United States, there are millions of acres of undiscovered wilderness that have rugged mountains lining the land, as well as a number of holiday resort towns which cater to the luxurious side of holidays. Though Put-In-Bay Online is one of the best resources to discover what lies out there in Put-In-Bay, Ohio, you can find out for yourself by taking a leap to discover such amazing home beauties for yourself.
Ideal for family holidays
When people settle down to have a family, they can start to panic about travelling, as they think it won't be the same as it was before. In some ways, they are right, but different doesn't always mean bad. Making the move to having a family holiday at home is a great way to escape the stresses of work, but also an ideal way of introducing your family to the joys of traveling. Without having to go on planes, a lot of the stress is removed, and you can start to see traveling as a more educational experience than you may have done before.
Great scenery will be everywhere
It is true that you will have seen the same trees and the same park down the road every day of your life, but that doesn't mean those scenes encapsulate all your country has to offer. With hidden gems come great opportunities to see some of the most breath-taking scenery, and will give you a whole new appreciation of the world that lies on your doorstep.