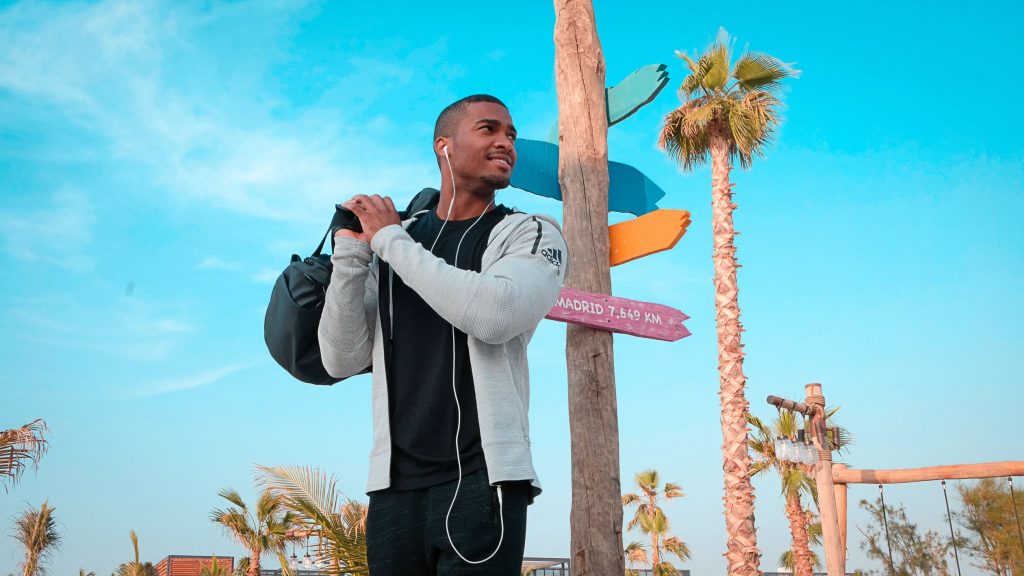 There are usually two types of vacationers: Those with a big plan and those who go with the flow. If you're a planner, the idea of traveling without having an itinerary is probably nerve-wracking. You don't want to waste time, especially when there's the possibility of taking a wrong route and spending hours simply trying to get to your destination. Maybe you think the point of a getaway is to really experience new places and cultures. This means museums, the perfectly picked authentic restaurants, and specific shows or events that showcase a region. It's common to think that the non-planners are either lazy or would rather spend a getaway being pampered at a resort. That's not a real travel getaway—is it?
In reality, traveling without plans can encourage you to be more adventurous. However, if you really want to up the adventure factor, you have to find the right Mazda SUV for you. Road trips give you a lot more freedom and can be a lot more affordable, especially if you're traveling with others. When the thought of spending money on a taxi is just too much or rentals in a certain place are very high (like Alaska), it's easy to get sucked into only going places reachable by shuttle buses or by walking. Those options can certainly get you to the biggest tourist attractions in many places, but you're missing out on a lot.
Here's why going plan-free for your next getaway might give you a more thrilling experience than you ever imagined:
The internet doesn't know everything. Planners love the internet. They probably have their favorite sites for "insider tips" on what to do and where to go. They might think they have a better idea than anyone, even locals, on how to maximize a vacation. However, if you take a look at suggestions for your own town, you'll get a dose of a reality. Do you think you could write a better itinerary for a place that you know well? The same is true of any location. Simply setting out for a drive and keeping an eye out for signage that points to events (many of which can't be found online) or destinations that might not make "top of" lists will open up a brand-new world.
Stress is actually reduced.This might take a day or two for ultra-planners, but in reality, plans can lead to stress. You want to stick to that plan and worry that you won't get to everything you have on the itinerary. Maybe you're setting an alarm every day or get exhausted every afternoon because keeping up with your plans requires a lot of tenacity. Once you realize you're on vacation and there's nothing you have to do, things change. You get into vacation mode, and for planners this may be a first. You should be a different, more relaxed version of yourself on vacation and that's not possible when following a plan.
You'll face challenges.Who wants to be challenged on a vacation or face obstacles? You do! This doesn't mean you should forget your credit card when you head out, but it does mean you'll be tapping into your critical thinking skills. What happens when you end up at a roadside food stall and have to navigate a foreign language? That never would have happened at that top-rated restaurant known for serving foreigners. The odds are very slim that you'll seriously suffer from food poisoning, so that isn't much of an excuse. Sure, you might not get exactly what you want and maybe you won't fall in love with a particular new dish. But that's where memories are made.
You'll naturally use technology less.Most planners depend on apps and notes kept on their phone to dictate their vacations. You might be reaching for your phone to try and figure out foreign phrases or to check the GPS and see where you are, but it's likely that you'll still use technology less when you don't plan. To make things really interesting, you can even stick to traditional maps to make your way around. This might be a must in more rural areas where Wi-Fi isn't an option.
You won't feel like you're being judged.Whether you're the one judging yourself or you feel compelled to post the perfect vacation on Instagram, going without a plan means you have the freedom to just "be". You can explore, and you can be excited at the anticipation of what's next. A planned vacation means minimal surprises. There's some safety in that, but where's the fun?
You might save money.A lot of planned vacations come with expensive museum entry fees and overpaying at restaurants. If you really want an adventure, give yourself a cash budget per day and see how creative you can get. Seek out random free events or outings. You'll be surprised at how affordable an adventure-fueled vacation can be.
The next time you think of getting away from it all, stop checking the flights. Instead, round up a group of friends who can all pitch in for gas and set your destination to a random site. The more people you have, the more input there will be. It's impossible to garner total control with a car full of fellow adventure-seekers. This is how getaways were supposed to pan out, but Americans have largely forgotten that milestone of a road trip. It's time to reclaim it, but this time leave the plans behind. There will be plenty waiting for you when you return.