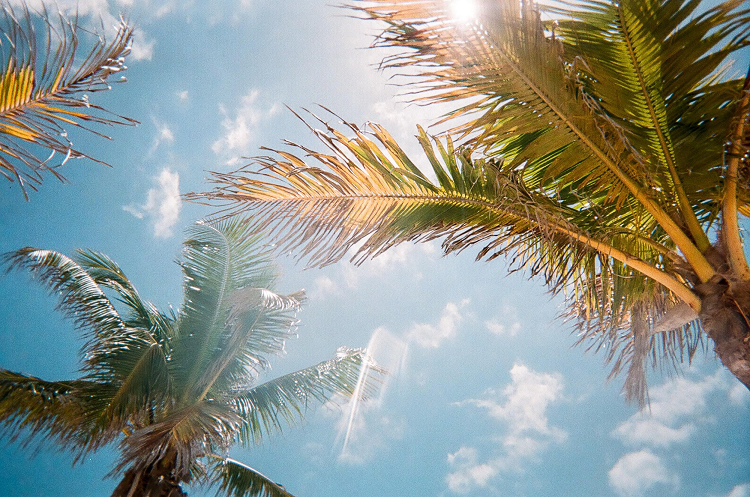 Florida is the Sunshine State that boasts excellent weather all year-round. Entertainment and outdoor activity options are endless from beautiful beaches, day trip adventures, and delicious fresh seafood. From luxury spa resorts to family villas, you'll find a wide range of accommodations that will suit your needs. Here are just a few reasons why Florida should be your next vacation destination.
Top Golf Courses

PGA golf professionals from all over the world call Florida one of the top destinations for golf. There are more courses available, no state income tax, and superb weather year-round. Florida hosts four famous PGA Tour events such as the Trump National Doral, PGA National, Bay Hill, Innisbrook, and a range of courses by Hampton Golf. Golf legends Tiger Woods, Rory McIlroy, and Jack Nicklaus all live in the Sunshine State.
TPC Sawgrass, Ponte Verda Beach
Tournament Players Club at Sawgrass is a public 18-hole course that's home to PGA Tour headquarters. Located in Jacksonville near Ponte Verda, it's voted the number one golf course in Florida by several golf magazines. It's well-known for the 17th hole that's on its own island green and surrounded by water.
World Woods, Brooksville
World Woods consists of two 18-hole courses, the Rolling Oaks and Pine Barrens. Tom Fazio designed it where each venue features large sand bunkers, a 9-hole executive course, wide fairways, a two-acre putting green, and three practice holes.
Theme Parks
For many, Orlando is synonymous with theme parks. However, it has so much more to offer. There are multiple shopping opportunities and casual or upscale dining option to choose from. Explore the various art galleries or thriving wildlife gardens. If you do plan on visiting Orlando for their world-famous theme parks, you can visit Universal Studios Florida, Universal Orlando, Disney's Magic Kingdom, Universal Island of Adventure, and SeaWorld Orlando to name a few.
Florida's History
Florida may not be the oldest state in the US, but it certainly has a rich, and interesting past. France, Spain, and the US all claimed parts of Florida as their own at some point in time. The French Huguenots made colonies in northern Florida in the 1500's, much to the dismay of the Spanish. Fort Caroline is still open to tourists and is a beautiful location to enjoy the sun and sand while learning about the sunshine states history.
Although remnants of the French still remain, the Spanish influence is by far the greatest. St. Augustine is the longest continually occupied city in the United States and the Castillo de San Marcos is the oldest masonry fort in the continental US. Fort De Soto is a Spanish fort near St. Petersburg Beach that is one of the best camping locations in Florida. The moderate weather and vast amounts of wildlife make it a perfect weekend destination for families and solo travelers alike.
The Florida Beaches
Besides the theme parks, the beaches of Florida are one of the top reasons why people flock to the Gulf Coast. You and your family will have access to over 200 miles of crystal-clear waters and white sandy beaches. Florida makes it easy to soak up the sun while taking in the sights of the town.
Looking to catch a few waves? Then head over to the Atlantic coast where you can find surf contests almost year round. Maybe water skiing is more your speed? Then the gulf coast is your next stop. The Gulf of Mexico is generally warmer and calmer than its cousin to the east. Perfect for boating, dolphin sighting, and sunset tours.
Florida has options for everyone. Whether you're looking for a romantic weekend for two or a fun-filled family festival for six. The Sunshine State will have choices to keep everyone happy.