Dubai has become a travel Mecca for the travelers in the recent years. Picturesque beaches, glittering skylines, skyscraper, high tech hotels, luxury resorts, mammoth shopping malls, cafes, restaurants have made it an ideal place for a perfect vacation and every year thousands of people visit here to explore the Emirati culture at its best.
Development and modern facilities have made it a global city in the world and if you are planning a foreign trip in the Middle East, Dubai has a lot to offer you starting from natural wonders, architectural wonders and much more in terms of the culture of Emirati people. A trip to Dubai also gives you a chance to shop till you drop and also desert safari adventure.
For traveling, you can rely on Emirates Airlines, Air India, Gulf Air or any other carrier that is well-known for safety and comfort while flying.  If you are keen on saving on flight ticket booking, you can rely on Cleartrip as they offer exciting cashback and other discount offers like flash sales.
If you are thinking about Dubai for your next trip, it would be a lifetime experience.  Let us find out why the city of Dubai is considered a jewel of the Middle East.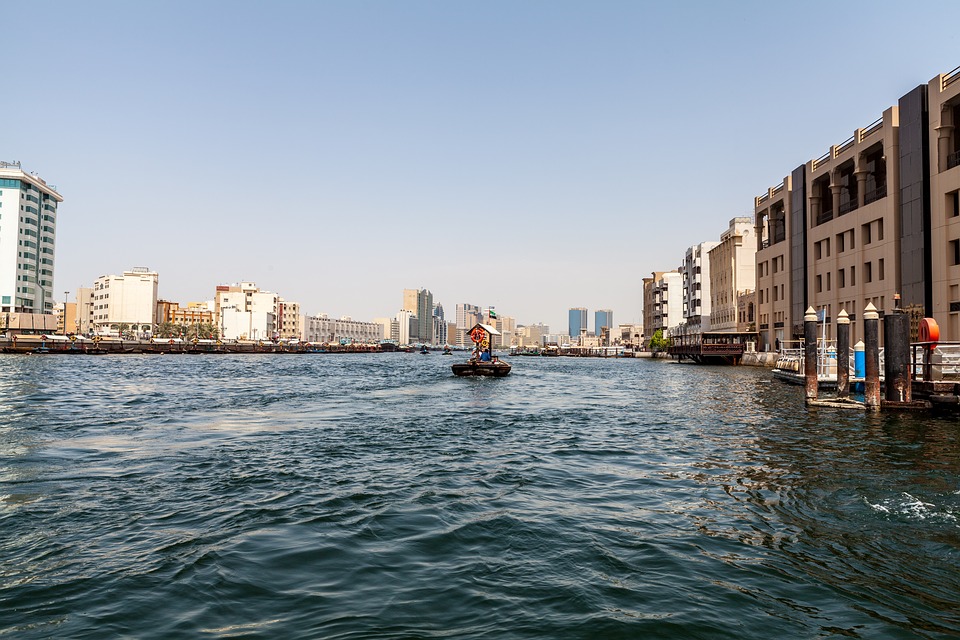 Dubai Creek
Dubai has been enlisted as one of the most popular cities on this planet. A well-developed infrastructure and so much to do and se for the travelers, it is a perfect destination for the travelers. Dubai Creek is one of the most popular places to visit in Dubai as it offers spectacular views of the skyscrapers and the luxurious nightlife of the city. Dubai creek tour also gives an opportunity to explore the city in a unique way and is one of the must do activities in Dubai.
Mammoth Malls
Dubai has become a hub of tourism in the UAE and every year thousands of travelers visit this place to not only to explore the Arabian culture but also to do loads of shopping. Dubai can also be described as the paradise for shoppers and one shouldn't miss an opportunity to purchase the best gold jewelry at an unbelievable price. The malls in Dubai are a popular tourist attraction that no traveler wants to skip while in Dubai. Apart from shopping, the glitzy shopping malls are also ideal for the travelers to get rid of the heat waves. Some Malls in Dubai are The Dubai Mall, Global Village, City Center, City Walk, Dubai Festival City Mall, Burjuman Centre, Mercato Shopping Mall and many more. The Malls also offer many fun activities for kids and adults alike.
Skyscrapers
The Emirati people have definitely succeeded in their endeavor to turn the desert city into a global city of the 21st century. One can see the development in architectural marvels and skyscrapers that will make you go "wow". Burj Khalifa, the tallest building will definitely leave you speechless.  The giant fountain as well and the light and sound show is another popular attraction. Travelers can go to the observation deck, which is situated on the 124th floor of Burj Khalifa. It gives you spectacular panoramic views of the city and one shouldn't miss this opportunity while in Dubai.
Old Dubai
Old Dubai is where you can explore the ancient Emirati culture.  You must head towards Bastakia Quarter where you can find limestone and coral buildings, wind towers, and ancient houses of Persian merchants. The place has become a popular destination for the travelers where you can get the glimpse of the ancient days. In case you are interested in traditional Arabian ceramics and furniture, you shouldn't miss Majlis Gallery located inside the district. The historic buildings are ideal for photography and if you are a photography enthusiast, you shouldn't miss old Dubai during your trip.
Jumeirah Mosque
Jumeirah mosque is recognized as one of the most beautiful mosques in Dubai and if you are looking to explore the best of Dubai, you should not miss it. It will provide you a glimpse of the Islamic architecture. The mosque is similar to Cairo's Al-Azhar Mosque that is eight times bigger than this. If you want to learn about Islam and Islamic culture, The Sheikh Mohammed Bin Rashid Centre for Cultural Understanding conducts tours across the city and one can go for it.
Deira Souk
Exploring the traditional market of Dubai is a nice experience where travelers get to see the famous gold souk, spice souk, fish market and others. The souks of Dubai are indeed worth exploring where travelers get a feel and picture of the local culture and merchants. You can visit the shops to buy spices, souvenirs, gold jewelry and others. The spice souk is world famous for its wide variety and if you are a foodie, you should include Deira to your itinerary.
The above-mentioned places have helped to transform the desert city into a dream destination for the travelers and hence people call it a jewel of the Middle East and rightly so. With the information in this article, you will certainly be able to plan better and take informed decisions. In addition, plan your vacation early so that you have ample time to research and sketch the itinerary accordingly. Modern facilities, great connectivity and amazing hospitality have transformed the city into a dream destination for the travelers. Plan your trip today!