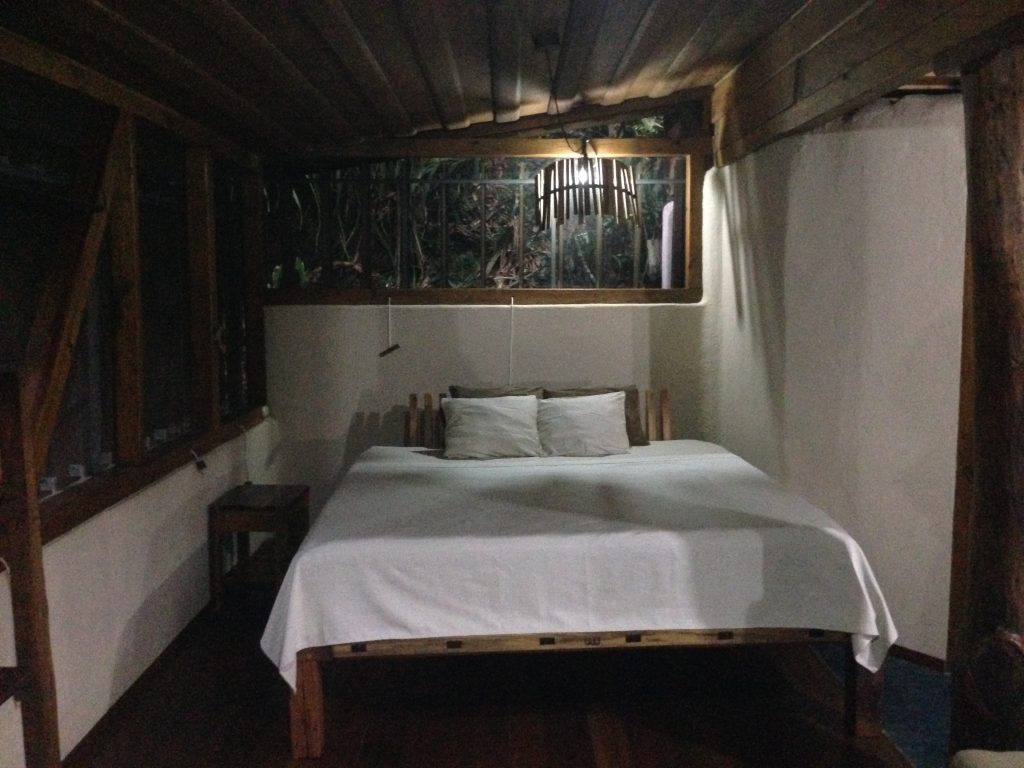 What do you get when you mix an entrepreneurial German with a beautiful jungle? The best of both worlds – paradise with a splash of efficiency of course!
We didn't quite know what to expect when our taxi took us from the airport, out into the wilderness of La Ceiba, but when we arrived we were instantly bemoaning only opting to stay for one night. Udo (Eco Jungle Lodge's owner) pulled off a masterstroke by designing the lodge so that you feel like you're actually sleeping in the jungle, which made the experience even more unique and I was more than happy to wake up to two beautiful Toucans for the first time in my life right outside of my window. I didn't even have to get out of bed to see them – my very own wake up surprise safari!
The Eco Jungle Lodge where we stayed is situated behind a huge peak, which perfectly compliments the La Ceiba sunrise and sunset. Dog lovers will fall instantly in love with the resident Rottweilers, but if you're not a dog fan – don't worry about it (it just means that we can never be friends, or lovers) as the dogs are very well trained and socially aware of who wants them nearby and who doesn't.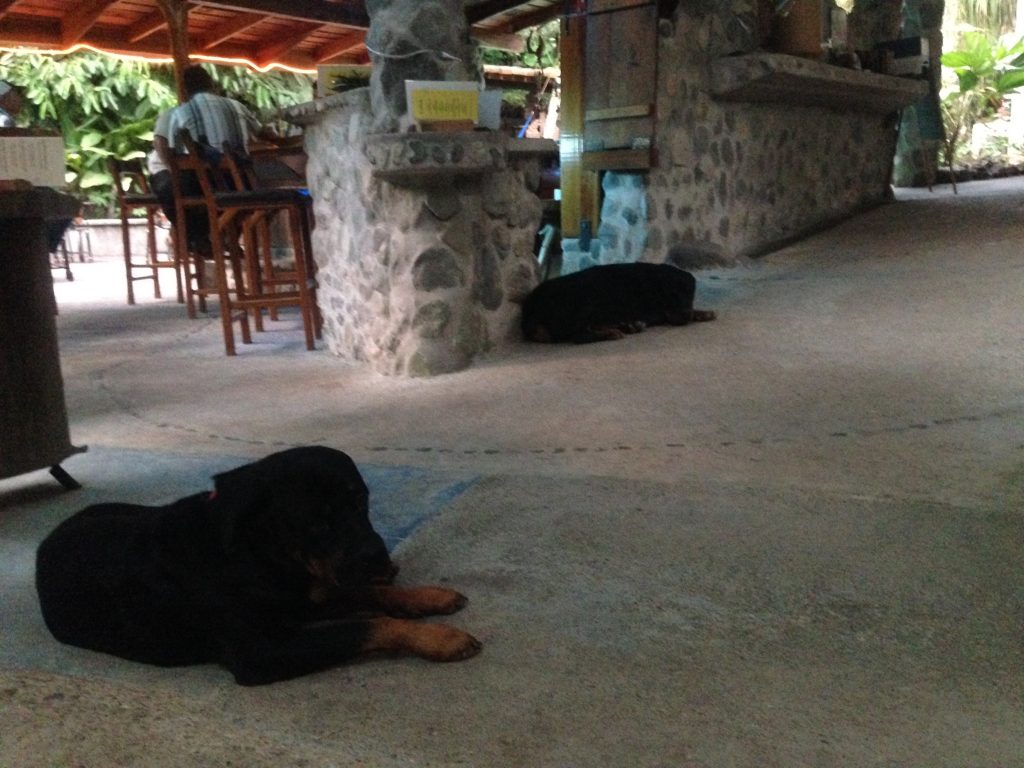 White Water Rafting
This was the first time ever white water rafting for me, and it did not disappoint. After my near-death Scuba accident last year, I've been a little nervous around the water, but the instructors Darwin and Piñata built up our confidence with upstream swims and jumping off rocks into the water, before getting into our rafts and letting loose!
The jungle boys also gave us a crash course about jungle plants fit for human consumptions and we even had the added benefit of Bullet (the more water-friendly of the dogs) join us on our swim and the staff put on a delicious home-made pasta for us at the end of our adventure back at the lodge. I couldn't recommend white water rafting here enough!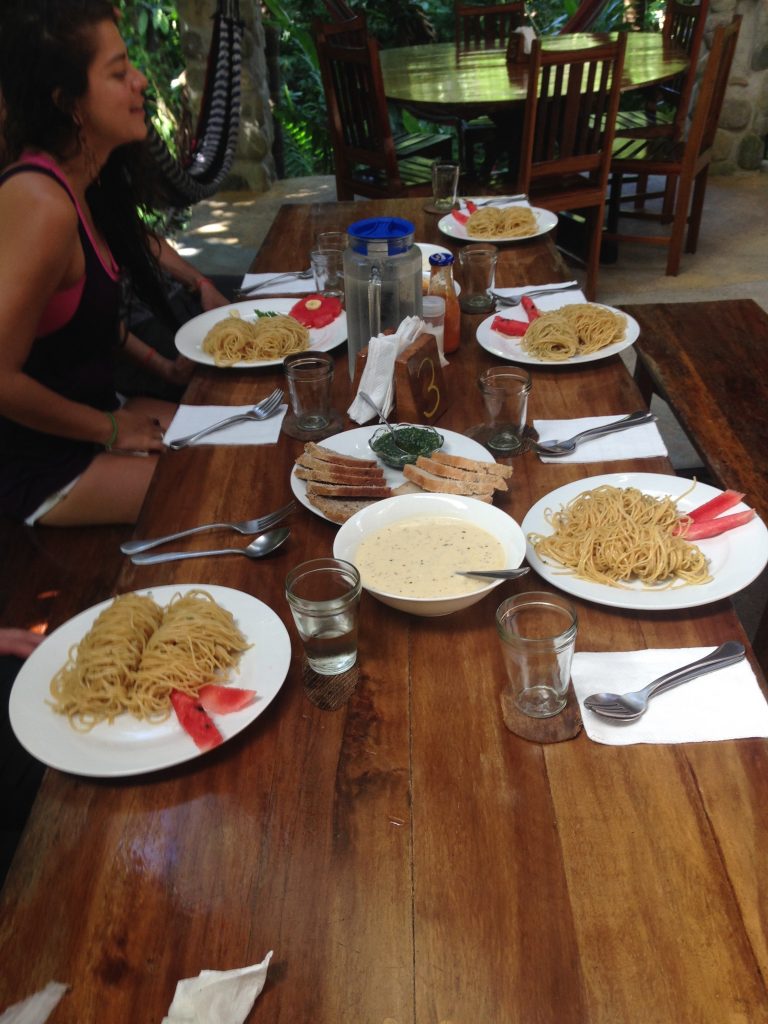 For me the added bonus of staying in this heavenly place, with adrenaline-pumping activities was the massive choice of food options. Not all humans are created equal when it comes to food choices that we make, or even can't have due to allergies.
The Lodge caters to veggies and vegans and I don't mean a crappy little salad like usual – I'm talking a handsome amount of choice to keep your belly as happy as your eyes. Udo is very passionate about healthy food and holistic health and is very enthusiastic and knowledgeable, which is probably why he has his very own Garden of Eden on the lodge, with medicinal plants, herbs and fruits.
Consider me an advocate for the natural Jamaica juice (picked straight from the garden) and also the power smoothie from the bar – delicious and nutritious and perfect to get yourself ready for the white water rafting day ahead.