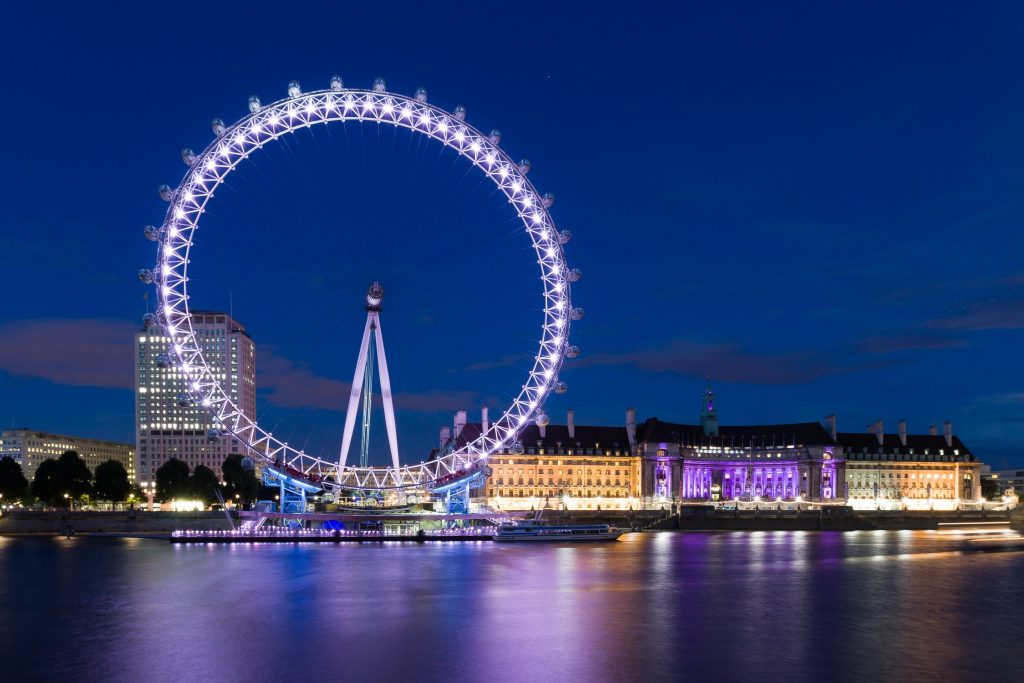 London is known for many things including is historic beauty, buzzing city life, and cultural diversity. One of the things people love about London is the many activities that there are to do. Unlike other neighbouring cities, London has almost anything you can think of that most major cities have. It includes food from different countries around the world, diverse forms of entertainment as well as different types of socialising. For those wondering where they should go, especially as the festive season is upon us, you will find a few suggestions you could explore below.
1.) The O2 Arena
One of the top attractions in London worth going to is the O2. This unique arena opened on January 1st, 2000 and cost around £789 million to build. There is so much to do in the arena which includes seeing a movie on the enormous screens at Cineworld to shopping in some of the high-end stores. Once known as the millennium dome, the O2 arena has other activities such as going to see a musical concert. International acts from all over the world come to perform there, so check to see if there are any you'd like to watch. Bowling and climbing up the O2 are other activities to consider too.
2.) London Eye
Aside from visiting the O2 arena, there's also the option of going to see the London Eye. If you've never seen London from high up, then that's the perfect chance to do so. At 135m, the famous Coca-Cola London Eye is actually the world's largest cantilevered observation wheel, which means you're up for a ride that's worthwhile!
3.) Theatre
London and the theatre can be said to be synonymous, so you should definitely go and see a show if you're looking for something to do. Seeing as the London nightlife is so vibrant, the evening is the perfect time to do so. There is a range of available shows you can watch such as Bill Bailey – Larks in Transit or The Catherine Tate Show Live. There's a show available across a variety of genres whether it be comedy or drama.
4.) ArcelorMittal Orbit and Slide
If you want a little bit of fun, then you should try the ArcelorMittal Orbit Slide located in Stratford over the Queen Elizabeth Olympic Park. It stands 114.5m tall with lifts up two platforms and entertaining distorting mirrors inside. However, if you don't want to slide down, you don't have to as there's the option to abseil down. Doing so could prove to be tons of fun as well as a different experience for you.
5.) Madame Tussauds
For those who want to see their favourite celebrities but can't afford to fly to Hollywood, why not visit Madame Tussauds? You can get close enough by taking pictures with wax figures such as Angelina Jolie, Beyonce, George Clooney and so many other of your favourites. It will be a fun experience and one that you can look back and smile on.
You should never be bored in London as there is always something new there to try. Keep busy with the many things there are around you to do and remember that life is about the experiences you create.