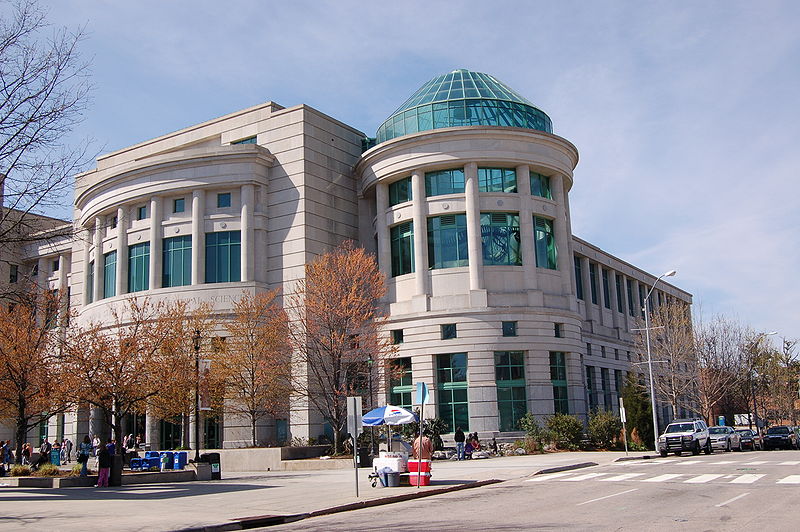 When people think about the USA, they usually think of places like New York, Washington DC, Los Angeles, San Francisco or Staten Island (where the Statue of Liberty is). But the USA is made up of 50 states, and there's a lot more to it than just the famous landmarks. So if you ever find yourself on a road trip in the United States of America, you might want to hit up North Carolina.
Nicknamed "The Tar Heel State", North Carolina boasts of a rich history with a number of contributions to American culture. Its long, breezy coastline, beautiful mountainscapes, and a wonderfully temperate climate have Americans moving to it at a higher rate than any other state in the country.
Consider these places for an Exploration Trip to North Carolina:
The Great Smoky Mountains National Park
Straddling the border between North Carolina and Tennessee, this sprawling landscape is an American national park and a UNESCO World Heritage Site, and it's easy to see why. Its lush forests are filled with wildflowers that bloom year-round, gorgeous waterfalls, and a plethora of wildlife. If you're the outdoorsy type who likes to rough it out, this place is perfect for you.
North Carolina Museum of Art
North Carolina is home to a multitude of institutions that house objects of artistic, scientific, historical and cultural importance. The North Carolina Museum of Art is one of those institutions. With a wide range of exhibitions, performances, concerts, and social events, there's always something going on that the NCMA. If you're big on arts and culture, this art museum in Raleigh might just be the perfect place to visit for you.
Golfing at Pinehurst
If museums and other historic landmarks aren't your cup of tea, how about packing your clubs with you and going on Pinehurst golf trips with your family or your friends? The village of Pinehurst boasts the nation's richest history in golf, having hosted back-to-back US Open Championships in 2014.
Coupled with numerous lodging options and good ol' Southern hospitality, the Sandhills region of North Carolina is a great place for either a weekend tee time or a seasonal golf package.
Gemstone Mining
Did you know that 20 of the largest emeralds ever found in the US were found in North Carolina? Aside from scenic landscapes and historical sites, North Carolina is also blessed with rich mineral deposits, some of which have been made open to the public. At the Elijah Mountain Gem Mine, in Hendersonville, NC, visitors can mine for real gemstones that they can keep. And if you've got an eye for fashion, you can even have them polish and cut your mined gemstones into necklaces and other accessories you can wear.
Wright Brothers National Memorial
The Wright brothers, fathers of aviation, had their first successful flight on Kitty Hawk, North Carolina. The Wright Brothers National Memorial commemorates the significance of the Wright Brothers' achievements and contributions to science. If you're a history buff and/or an airplane enthusiast, this historic landmark is good for a quick stop on your Outer Banks vacation.
There are million different things to do in North Carolina, and these are just some of the places and activities that the Tar Heel State has to offer. But if you're planning to stick around for longer in the state, you'll be surprised to see what this East Coast state has in store for you.