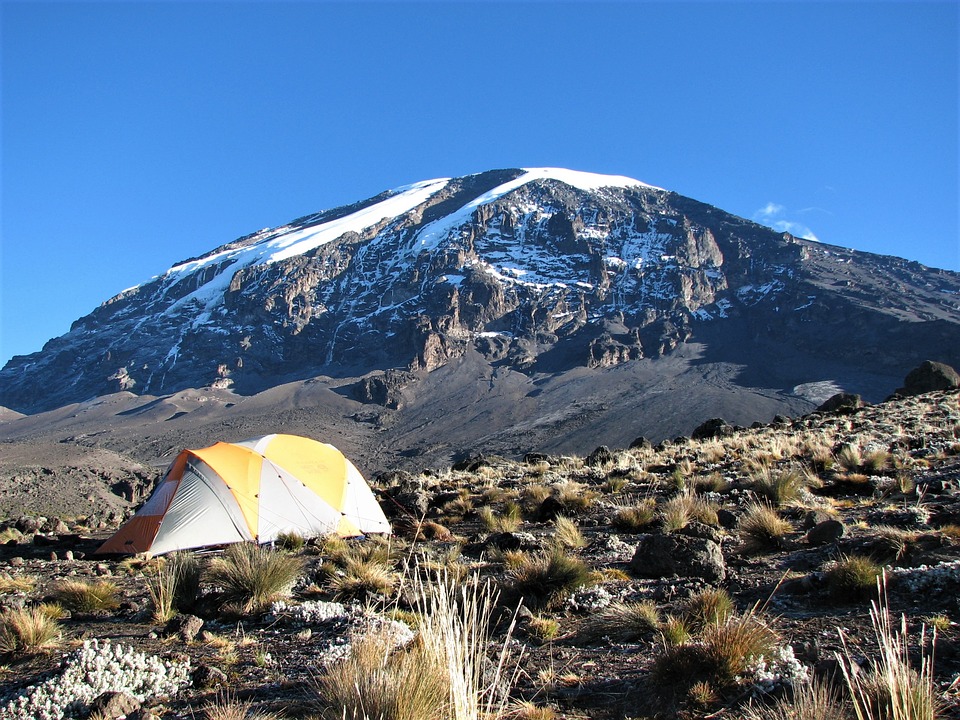 If you're thinking about going on a safari in Tanzania and want to climb Mount Kilimanjaro, there are some important things to know about beforehand. Climbing Kilimanjaro is an epic and challenging expedition that is not only a physical challenge, but a mental one as well. 
On its snowy peaks, you will experience the most breathtaking views and special wildlife encounters that will make every tough step worth it.
While you don't have to be an experienced mountain climber to reach the spectacular summit, there are several things you can do to prepare yourself to ensure a successful and unforgettable journey. So be prepared and pack up the right pair of hiking boots!
Carry on reading to find out how to do the Kilimanjaro climb the right way.
Plan Out Your Climb
Planning your Kilimanjaro climb is absolutely essential. There are several different routes you can take that all have varying levels of difficulty. Choose a route that you think will be most suitable for you and your fitness level. There is only one route that doesn't require you to camp, as there are huts along the way for accommodation.
The only way to climb Kilimanjaro is to use a registered company, which will provide you with a guide, porters, food, water, a cook and the necessary equipment you'll need. Make sure you choose an experienced and reliable climb operator to ensure your trek is safe and successful.
It's not worth risking your safety on a low budget tour operator just to save a little bit of money. A good climb operator will ensure you get the best possible experience, which will be worth every penny!
Bring The Right Gear
Having the right gear for your climb is crucial. The climb up Kilimanjaro is a cold and snowy trek that requires many layers of thermal clothing. Make sure you pack enough layers that you can pile on in the chilly temperatures.
A down jacket and a four-season sleeping bag are both very important items to take with to help keep you warm. One of the most important items to get right is a good pair of hiking boots, as you'll be walking long distances in them every day.
Make sure you wear in your boots before the climb, so that they are comfortable and won't end up hurting your feet and making your climb a less enjoyable experience.
Be Prepared
It's important to prepare yourself for the climb, both physically and mentally, in the time leading up to your trek. Go on walking trails, mountain hikes or even just the treadmill at your gym, but remember to have your boots and backpack on when you do.
If you're in Tanzania for little while beforehand, you could even climb Mount Meru as practice, which could also help you acclimatize better.
The climb up Kilimanjaro can be hard not only on your body, but on your mind as well. It's important to have a positive attitude, and make allies along your journey to help keep your spirits high. Summit night can be very difficult, as your body is tired and there is less oxygen in the air, so make sure you're in the right mind to power through and reach the top.
Stay Hydrated
Drinking enough water on your climb will help you acclimatize better and avoid getting sick. As you trek to higher altitudes, your body dehydrates quicker, so remembering to drink enough water is very important.
Use a hydration pack or CamelPak rather than a water bottle, as they are much easier and more accessible to take frequent sips out of. You could also add hydration salts to your water supply to help make sure you stay as hydrated as possible.
Take Your Time
Go slow! This is vital on the climb up Kilimanjaro. As you ascend in altitude, the air becomes thinner and holds less oxygen, which makes your body work much harder and puts you at risk of altitude sickness. It's very important to take your time and trek slowly in order to give your body as much time as possible to adapt and acclimatize.
Pay close attention to your physical well being as you climb so that you can detect any changes that may be the result of moving too quickly. Then you can adjust your pace to ease the strain on your body.
While some climb operators offer climbs over a five day period, seven day treks are highly recommended and have higher success rates.
The extra days allow you to move at a good, steady pace and gives your body more time to acclimatize so that you can successfully reach the summit and accomplish the amazing feat of climbing Mount Kilimanjaro.