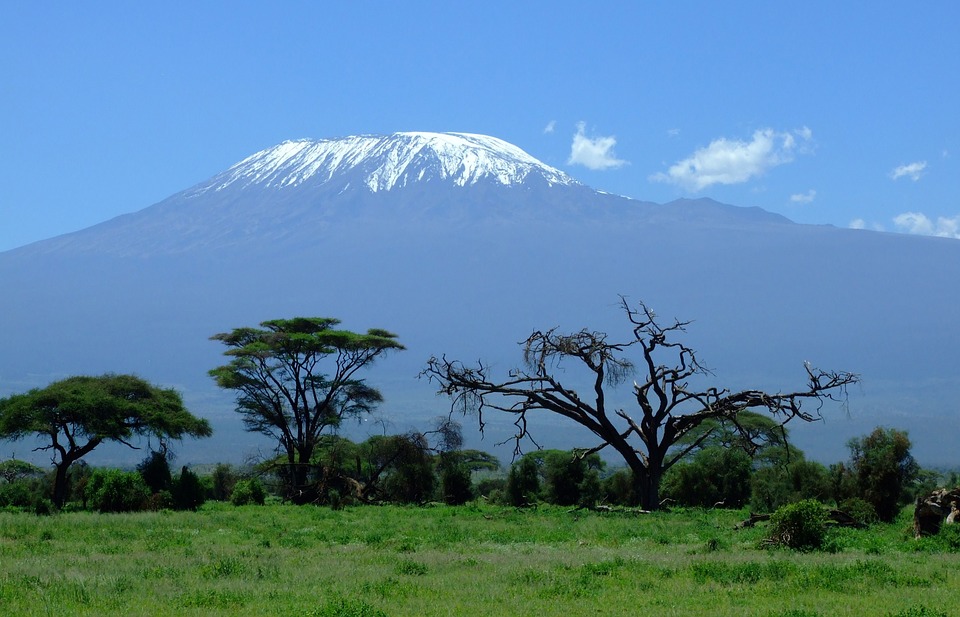 There are so many things to do and beautiful sights to see in Kenya, that it can be difficult to decide which adventures to include in your itinerary.
From wildlife safaris in national parks and relaxing days on beautiful beaches to hiking, cycling and exploring rainforests, Kenya offers an incredible array of different things to do and sights to do.
We've narrowed down the long list to help you choose the perfect adventures so that you can have an unforgettable time in Kenya.
Go on Safari
A wildlife safari through one or more of Kenya's national parks is an absolute must! Kenya safaris are so rewarding and worth your while. The parks are filled with animals, including the Big Five, birds and magnificent African plains that stretch out way into the horizon.
There are many parks and sanctuaries to visit, which all offer amazing wildlife sightings, but the Masai Mara is one of the best parks to visit to see it all. While some of the smaller parks may have less wildlife diversity to see, they are still worth a visit as Kenya's landscape offers many breathtaking views that make for some striking photographs.
Witness the Great Wildebeest Migration
If you plan on visiting Kenya between the months of July to September, then you should definitely visit the Masai Mara National Park to see the Great Wildebeest Migration. Every year, over a million wildebeest, zebra and various antelope species make their way across the vast plains in search of fresh land to graze on.
While the movement of the herds is largely dependent on the seasons and where the rain falls, which can make it slightly unpredictable, there are ways of tracking the herd so that you can plan to fit the migration into your trip.
This natural phenomenon is a truly awesome sight to see and completely encompasses the wonder of an African safari.
Hike up Mount Kenya
Mount Kenya is the second highest mountain in Africa, and while it's quite a challenging hike, the views from the summit are unmatched. A hike up Mount Kenya is the perfect adventure for keen climbers, people practicing for Kilimanjaro or someone who is simply up for the challenge.
There are three main routes up the mountain, which vary in difficulty. Hiking up Mount Kenya is quite an accomplishment and offers spectacular views and a memorable adventure.
Visit Kilifi and Swim in the Bioluminescent Waters
Kilifi is a coastal town that features beautiful, white beaches with sparking blue waters. While there are many things to do in and around the town, dipping your toes into the bioluminescent sea waters should definitely be at the top of your list!
You can relax on the beach, swim in the ocean and witness as little shining stars appear in the water as night falls.
This is a beautiful and magical natural phenomenon to experience, and is caused by bioluminescent plankton which light up when disturbed by motion. Kilifi is one of the few places where you can see this surreal spectacle so it's definitely worth a visit.
River Rafting
If you enjoy more adrenaline pumping adventures, then whitewater rafting on the Tana River is just the thing for you! The river's ecosystem and surrounding environment showcases the country's abundant birdlife so you will be sure to see some amazing species.
The combination of thrilling rapids and stunning nature views, make this the ideal activity for seeing Kenya's beauty while having fun.
Walk or Cycle Through Hell's Gate
Hell's Gate is one of Kenya's National Parks and is one of the few safari destinations where you can wander freely throughout the park.
Hell's Gate is a place where you can have unique and intimate encounters with various antelope, zebra and giraffe.
You can walk or cycle through the striking landscape without any barriers between you and the wildlife that lives on the land.
There are also many rugged rock formations that you can climb and explore so it's the perfect place for an outdoor adventure in Kenya.