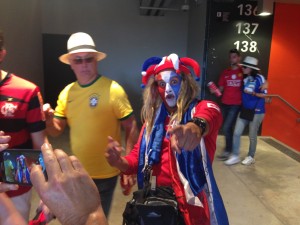 Living and travelling in Brazil during the football World Cup with one of my best mates was one of the highlights of my journey since I left the UK almost four years ago. I'm a big believer in the expression; "happiness is real when shared," or it's at least better than happiness alone.
I had fallen out of love a little with football at the time and become a little disillusioned with the hate it sometimes breeds, the distraction that it often causes and I was worried that my trip would be a little contrived – that my mate would be somehow more excited than me so I'd have to fake it a little, Meg Ryan 'When Harry Met Sally' style.
Nope! My love for 'the beautiful game' came back tenfold as all of the things which I forgot were brilliant about football came back to me in all of its glory. The togetherness trumped the hate (well, with the exception of Brazil fans vs Argentinian fans but that's a pretty intense rivalry) and the World Cup brought together people from all nations. New friends were made, a thousand happy/fun/crazy stories can be told, and my love for the good parts of football was restored – all whilst sharing them with my closest friend.
Although we spent a lot of time based in one city for the relevant matches, Rio de Janeiro was our personal favourite and it's apt that we saved this gorgeous city with bags of character and life until last.
When we weren't healing our tender game day hangovers we were jetting off to other faraway cities in this mammoth of a country to other games (tough gig). Which left us with the the issue of…when we flew – it would mean we would, heaven forbid – actually miss a whole football game!
Not to worry – TAM Airlines to the rescue! Imagine the unbridled joy when we got to watch one of the most exciting game of the tournament whilst flying to an actual live game!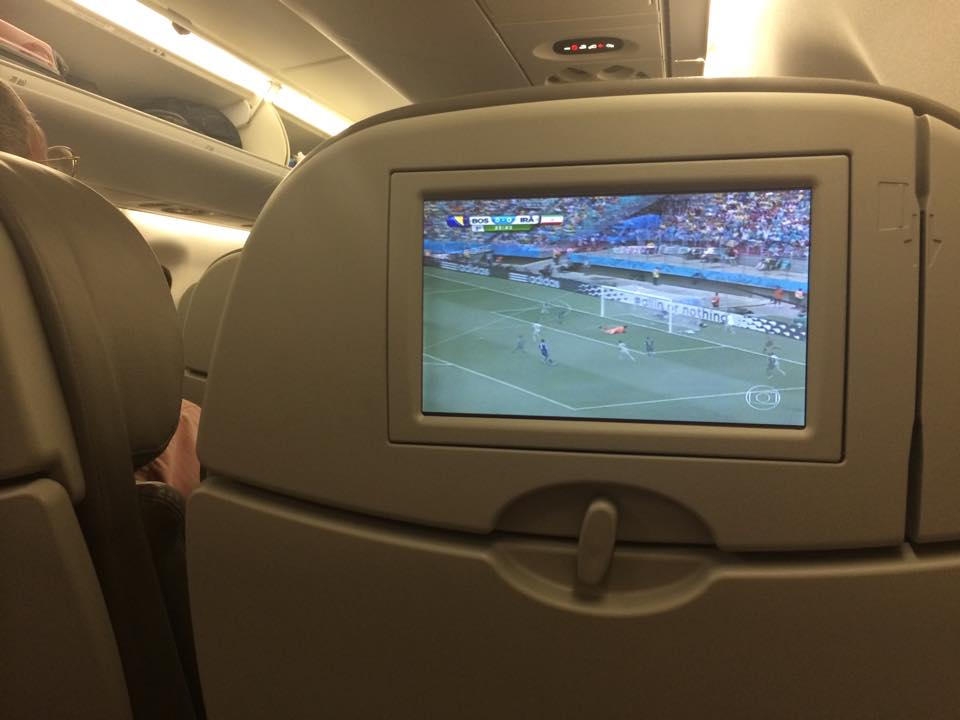 Nice work, TAM – you had us covered for beers and live football and for that we'll be forever grateful!