Are you a fan of art and history? If the answer is yes, you've probably visited a museum or two at some point in time. Just remember that some museums are better than others. This is definitely where the Louvre Museum enters the picture. It is arguably one of the best museums in the entire world. The museum, which was established in 1793, is located in Paris, France. It is home to an abundance of historical paintings. Suffice to say, everyone should visit the museum at least once. Within this guide, you're going to find tips and suggestions for planning your trip.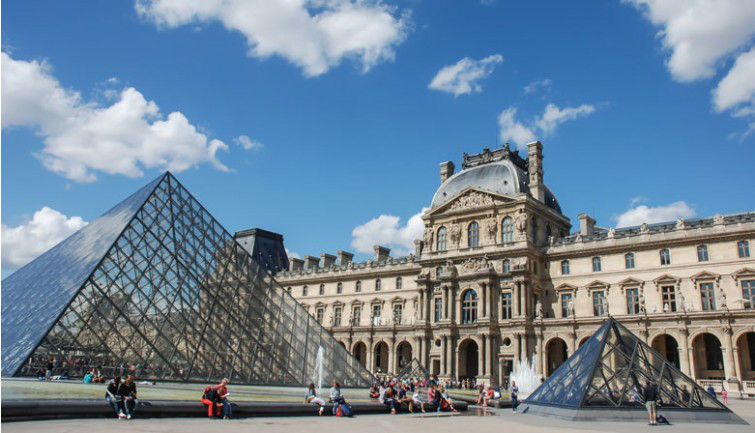 Why?
So, why would anyone want to visit the Louvre Museum in the first place? Well, it just happens to be one of the most spectacular museums in the entire world. This Paris museum is home to more than 38,000 objects and many of them date back to prehistory. It is also home to many works of art. In 2017, the museum was the most visited art museum in the entire world. It attracted more than 8 million visitors. If you're a fan of museums, you'll definitely want to visit this one. You will not be disappointed in the least.
Getting There
Once you've decided to visit the Louvre Museum, you'll need to travel to France. That won't be too difficult. So, how can you access the museum? Well, your options are plentiful. As long as you find a close hotel, you should be able to walk or bike to the museum without too much trouble and without breaking a sweat. If you want an easier commute, you will definitely want to check out the Les Bus Direct Shuttle Bus Paris. The public transportation system might be your best choice. Either way, you need to find a way to access the museum. Choosing the right lodging can make a big difference in the long run.
Operational Hours
It is pertinent to understand that the operational hours for the museum can change from time to time. At this point, the museum is open from Wednesday to Monday. It is usually closed on Tuesday. On some days, the museum will be open until 9:45 PM. However, it generally closes at 6 PM. To ensure that you're able to gain access to the museum, you will definitely want to visit it as early in the day as possible. This is really the best time to visit the museum and see everything that it has to offer.
Buying Tickets
In order to get into the Louvre Museum, you need to make sure that you have a ticket. It is usually possible to buy a ticket on site. However, you might be better off buying your ticket online. This is a surefire way to ensure that you're going to gain access to the museum in 30 minutes. It is possible to purchase up to 6 tickets online. If you do buy your ticket online, you will be able to choose the date and time that you wish to visit the facility. Tickets aren't too expensive. On average, you will pay just 17 Euros per ticket.
As long as everyone chips in, you'll have no trouble getting tickets for your entire group. Just make sure that you get the tickets in advance or you might face a very long line in front of the museum.
The Exhibits
While you're at it, you need to realize that the exhibits at the museum change frequently. Therefore, it is absolutely pertinent to visit the museum's website to find out what exhibitions are currently available. You can also use the site to see what exhibits will be coming in the near future. Once you've found an exhibit that attracts your interest, you'll want to plan your trip accordingly.
Tour Options
Finally, you should know that there are several ways to tour the museum. For instance, you can download an audio guide on your iPhone, Android phone or Nintendo 3DS XL. This is the best option for tourists who want to be in control of everything. There are plenty of guided tours too. If you want to learn more, this will be the best choice. Either way, you need to know what interests you the most before making your final decision.