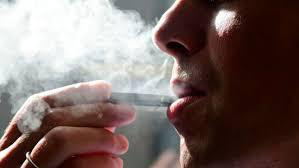 Are you using electronic cigarettes to move away from harmful traditional cigarettes? Is the act directed towards not smoking at all? Vape pens, e-cigarettes, and other vaping instruments facilitate an easy transition and are proving helpful for people looking for healthier alternatives to smoking tobacco products. E-cigarettes are powered by batteries; they are considered to be helpful in smoking devices.
They contain cartridges with liquids that have certain chemicals, flavorings, and nicotine. Vaping helps smokers quit the habit if they support the act with other means. But is it possible to stop smoking completely after you make the shift? Given below are some important facts about vaping and e-cigarettes that you should be aware of.
Things to Know About E-Cigarettes and Vaping
1: Is vaping harmless?
As per health practitioners, vaping is certainly less harmful in comparison to smoking. However, it cannot be said that e-cigarettes are 100 percent safe. These products create water vapor from nicotine that's extracted from chemicals and different types of tobacco flavorings. The water vapor thus created is inhaled to provide the necessary kick. On the other hand, regular cigarettes comprise of more than 7,000 chemicals, out of which several of them are toxic and very harmful.
Even though vaping introduces users to lesser toxic chemicals when compared to traditional cigarettes, their effects on their health are still debatable. It is important to stay away from black market vaping devices or modified e-liquids. Using such dubious products, especially those containing tetrahydrocannabinol (THC), can lead to harmful results. It is equally important to avoid informal sources, for instance, unauthorized dealers, friends, family to get the vaping device you need. Never add any substance or modify the ingredients of the vaping device. This is because any change that's not recommended by the manufacturers can bring about drastic consequences.
2: Effect of vaping on the lungs and heart 
Nicotine, which is a very addictive and toxic element, is present in both e-cigarettes and conventional cigarettes. It causes intense cravings and withdrawal symptoms (when the urge to smoke is ignored) in users. Nicotine spikes the adrenaline and raises one's blood pressure. It also adds to the heart rate and increases the probability of a heart attack. According to the information shared in this blog https://www.thefirefly.com/blog/intro-to-vaping/ , a lot of research is underway regarding the chemicals present in e-cigarettes. Studies are being conducted to ascertain the effects of vapor and its impact on physical health across a given time frame.
As per experts, users need to check up on the quality of vaping products, and the sort of effect they tend to have on the lungs and heart. As per data collected from diverse sources, vaping may cause asthma and lung diseases if used over prolonged periods. The association between cardiovascular diseases and e-cigarettes is under research as well. Remember, inhaling chemicals of any kind can lead to health problems that are best avoided.
3: As addictive as tobacco/traditional cigarettes
Both traditional cigarettes and e-cigarettes comprise of nicotine, albeit in varying quantities. Nicotine is addictive and harmful as cocaine or heroin. As vaping does not contain a high quantity of this element, it's less harmful than other tobacco products. There are different variants of e-cigarettes available in specialty stores. While some have a very high concentration of chemicals, others are extremely mild and gentle. If you just wish to enjoy the feel, but not get high, then regulate the voltage of e-cigarettes as desired.
4: Electronic cigarettes – are they the ideal tools to quit smoking?
It is believed that electronic cigarettes are the best solution to leave the bad habit of smoking. The benefits of vaping are being underlined. However, the Food and Drug Administration has not yet given its nod to vaping devices being the best way out for smokers willing to quit. While many users do kick the habit with their will power and determination, there's a small percentage of those who continue to go about the act of smoking traditional and low-degree nicotine-containing e-cigarettes. However, it's important to consider the various benefits and risks of using this smoking cessation option before going ahead.
Way Ahead
Unhook yourself from high-nicotine cigarettes and other conventional tobacco products. Once you understand the harmful effects of smoking, you'll find it easy to move to vape cartridges and other devices that are appropriately laced with the flavors of your choice. The lack of smoke is appealing for both the old and young and you'll have little problem in making the shift. Find out more about vaping and understand the various benefits of the same before taking the plunge.