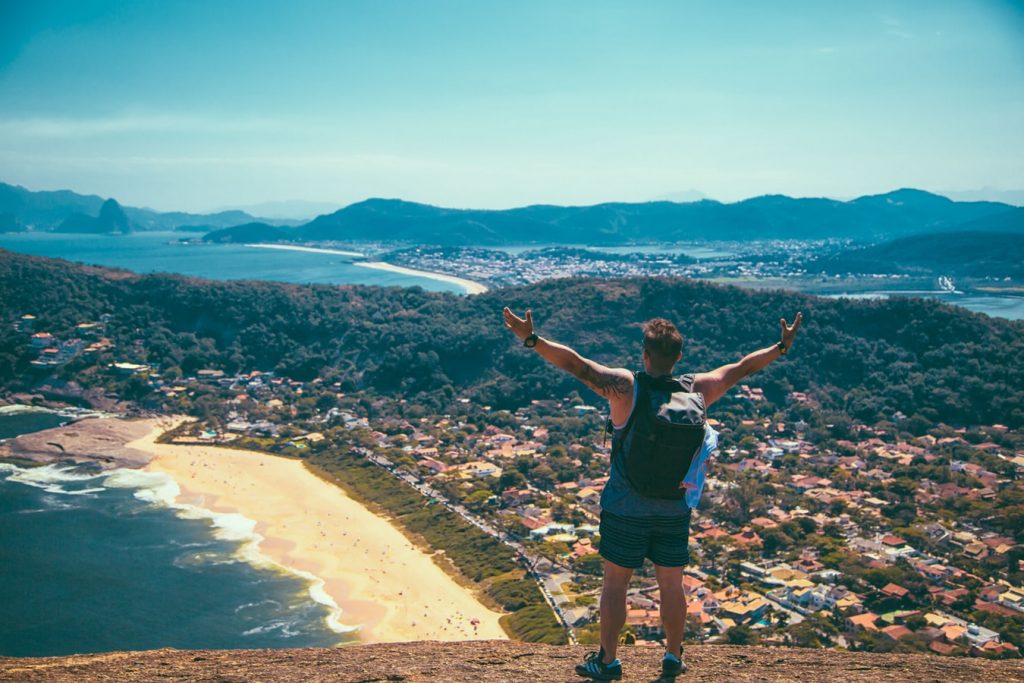 Everybody knows that a little workout never hurt anybody. And if moving around a little is good for your health, traveling would be the ultimate exercise. It also happens to be a fun and stimulating way that can help you do something good for our physical condition and mental stability while having the time of your life.
Source: Unsplash | Edgar Chaparro
Physical activities, unless a part of a complex and intense, result-oriented regimen, could be as simple as they get. You don't need fancy equipment and a gym membership to stay in shape. If you're thinking about something more specific like scuba diving in crystal-clear waters around the coral reef, going abroad might be the ideal solution. Even a regular everyday training or the simple pleasures of taking a long walk could be advantageous by helping you to change your scenery.
No matter if you are a movie buff, food lover or music enthusiast, following your dreams around the world is a rewarding and fulfilling experience. There is no doubt that traveling for your hobbies sounds like an excellent idea for a vacation. One such a hobby, and a satisfying one indeed, is a physical activity of some sort. There are several exciting places to see, serving as both a popular holiday destination and plenty of opportunities to get enough of a daily dose of cardio. The raw beauty of Amazonia, the majesty of the Himalayans, the mystery of Tibet; they all guarantee a good time spent, and a chance to stimulate your mind and body.
Space should not limit you, nor prevent you from chasing your dreams. If you have something specific in mind — such as taking part in a special event in a faraway land or showing off your physical excellence while visiting some exotic location — then you should be able to do it. Have you ever thought about starting in the Boston Marathon or attending the famous tomato throwing festival in Spain, La Tomatina? You should grab any opportunity you have. It's never too late to face a challenge, such as climbing tall mountains and living among the locals of a foreign place for a while. Or you could take a spiritual journey to find yourself. You won't know what's missing in your life until you try something new, perhaps in someplace new.