Fellow backpackers of the world; how much of the stuff that protrudes from your 80-litre pack, do you actually use, or need? I've seen many of you, with your hunchback, map in hand and a painful grimace- as that bead of sweat drips down your back in the blistering heat.
It doesn't look very fun. In fact, I know it isn't – because I'm speaking from experience. I practice-packed a crazy amount of times before I left England and to say it was stressful would be a massive understatement. Determined to get this backpacking malarkey right, I even wore my pack on my days off work and constantly packed and unpacked after pounding my local pavements.
No matter how tightly I rolled my clothes or rearranged my electrics – I always ended up squeezing my daysack into my bigger backpack with my foot and sitting on the top to fasten the buckles! I thought that was the only way. A necessary evil of this new life I had chosen, I told myself. And so I flew from London to Malaysia and started my new life of being a human packhorse.
After half a year of living a semi-expat/semi-traveller life – I've just had enough! It's just bloody huge and a massive inconvenience, as I'm carrying around stuff that I hardly or never use.
After travelling to Borneo with Ian from Where Sidewalks End and boarding two planes, I felt an extreme feeling of envy towards him. Ian travels the world with only a daysack and as I hauled my big and bulky monstrosity through a queue and gave my worldly belongings to a stranger, Ian skipped through with his pack and only had to go through one quick x-ray. Bish, bash, bosh – no worries.
After travelling around Kuching and secretly scowling at Ian through pure jealousy every time I had to put on my pack – I decided to make the commitment of becoming a minimalist backpacker. Off I stropped to my room and opened the contents of my backpack onto my bed.
I then eliminated items that I hadn't used in a while or took up too much unnecessary room. I then gave my stuff away, including my big backpack. Funnily enough, I got rid of loads of clothes in the very first week of my journey! I accidentally gave the wrong bag to a refugee centre and ended up giving away my favourite shirt.
*RIP Anth's favourite shirt*
I tell you what, there's one proper dapper refugee walking around Kuala Lumpur right now!
Predicted Pros and Cons
Pros:
Time
Less time waiting in airports because of checking in bags and waiting for them to come back.
My Trust Issues Won't be Highlighted
I'm a control freak in some respects. I like to do things my way and I have always felt uneasy about waving bye-bye to my belongings and not really knowing where they go. Or who is in charge of them.
Cheaper
Fewer charges because everything I own will come on the plane with me.
Lighter
My posture will no longer have to suffer when I go somewhere new. I opted for an impressive bio-flex, spine-supporting system when I bought my big backpack. I thought it was love when I first purchased my Berghaus. It only took a test week of living out of hostels and the honeymoon period was well and truly over. It doesn't stand up properly and even with the support, I still slouch with all my gear after walking miles in the blistering sun. Which also kind of takes the gloss of getting lost – because I like getting lost!
Cons: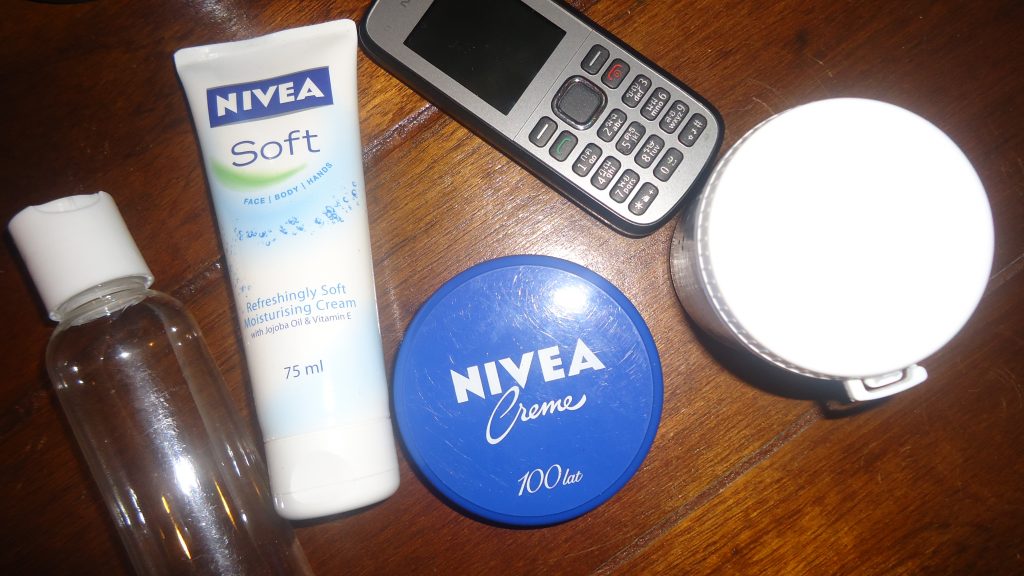 I like wearing smart clothes on a night out, so I'll have to choose wisely (or just roll tighter). Also, the rules on liquids are very strict worldwide for carry-on luggage. I still really miss the sacrifice of my favourite aftershave, so I'll give a top-secret to my male readers: "La Roue de la Fortune," number 10 by Dolce and Gabanna. It turns women into beasts.
Thank me later.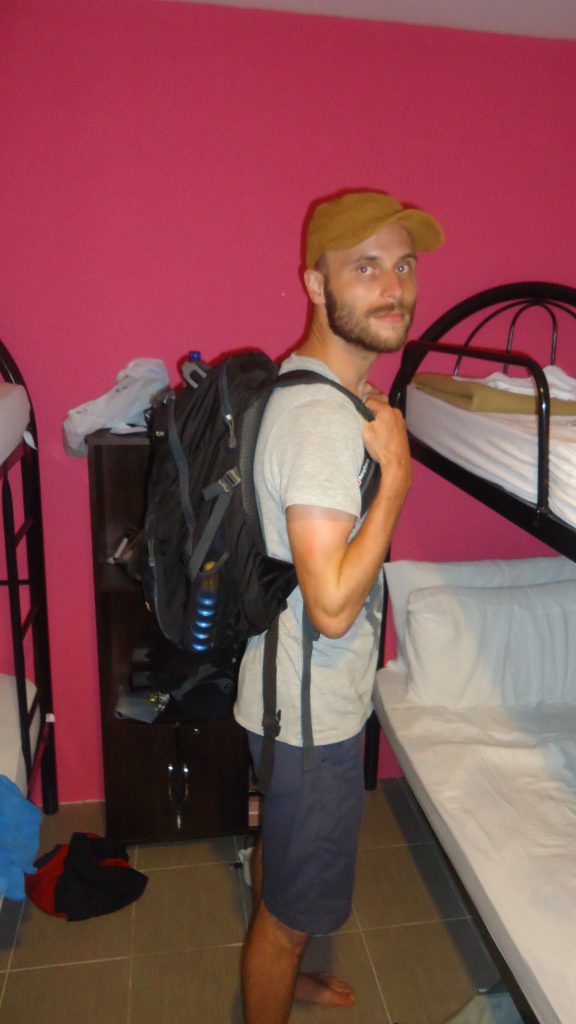 That's pretty much it. I'm committing to 3 months and I'll see how I cope. I'm travelling with a 30 litre back pack now – I met a girl last night who has 30 litres just for her makeup and cosmetics! I may treat myself and upgrade to a 40 litre with extra volume, advice is welcome! Simon and Erin write a really helpful post on the same thing, they've been doing this for 26 months now and they swear by it.
Have you ever made this transition? Or are you one of these crazy 8 stone, petite ladies who carry around a backpack bigger than your actual body? Any tips or 40-litre sacks recommendations would come in very handy. Thanks 🙂