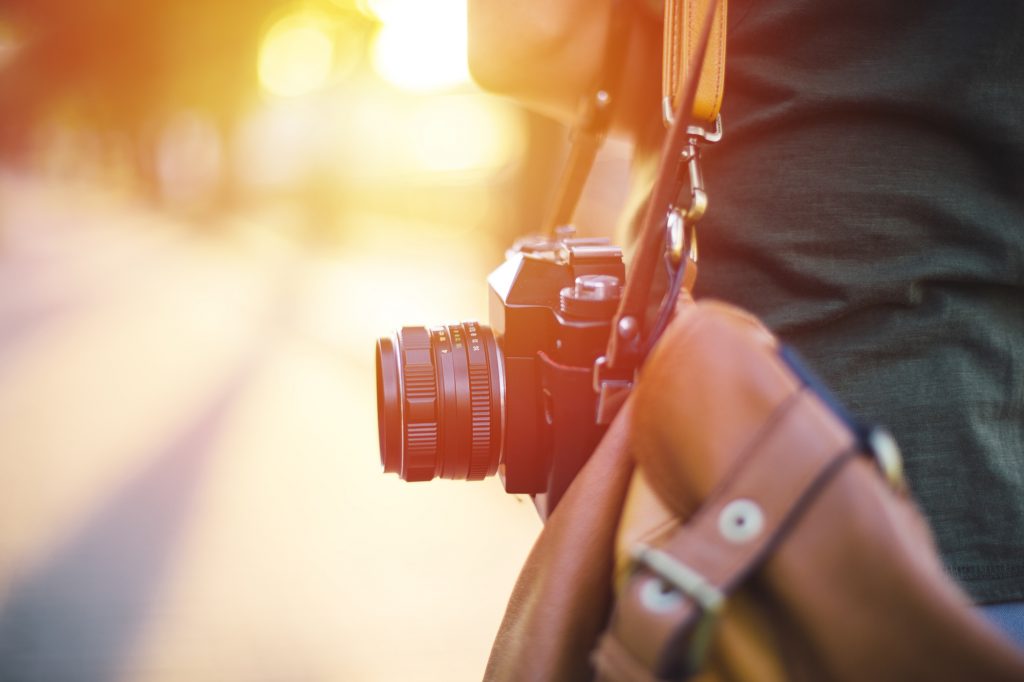 If you're planning to take a photography tour any time soon, you need to know these tips first. Keep reading to learn some amazing travel photography tips that will make your trip so much easier.
The nature of business has changed dramatically, and many people, including myself, are working from home or in a non-traditional setting like a coworking office space.
Some of us are lucky enough to take our business on the road and even make money while doing it.
Being a travel photographer is one of the most exciting ways to travel and earn an income.
If this is something you're seriously considering, before you take the big leap and sell all your belongings, you might want to learn a thing or two about how to be a travel photographer and get a few travel photography tips under your belt.
Even if you've been making a living as a photographer, travel photography is a bit different than other kinds of photography and a far cry from taking senior portraits and wedding pictures.
Knowing this, you've probably booked a photography tour to find out if this journey is the right one for you, even if this will only become a serious hobby or a one-time experience.
Here are a few travel photography tips that will make your photography tour easier and more enjoyable.
Take a Photography Tour
Before you take the big plunge, it's probably a good idea to sample the merchandise.
A great way to do this is by going on a photography tour. There are a million reasons why this is a good idea, but here are a few:
You'll get expert advice and travel photography tips

You'll meet like-minded people

You'll get a sense of what kind of travel photography you'd like to do

You might figure out what kind of places you like to travel to

You'll get really good at using your camera for travel photos
If you're not sure where to start, my advice is to take the Xiapu Photo Tour with Andy.
China may not seem as sexy as Iceland or Turkey, but I guarantee you'll take some spectacular photos, get some expert advice and really get a taste of the unique landscape.
Before the Trip
Equipment
It's important to consider your destination when selecting the gear you want to bring on your travels. However, there is necessary equipment, regardless of the locale.
It's probably a good idea to not bring too much. You don't want to be bogged down with heavy equipment.
Bring lenses based on the kinds of shots you'll be taking. If you're going to a place where you'll be taking a lot of landscape or street shots, it might be different than if you're going on a wildlife adventure.
You should also consider how much you'll be walking. Your best bet is to take a versatile all-purpose lens like a 24-120mm or an 18-300mm instead of several lenses.
Other necessary equipment to take:
Memory cards

Laptop

External drive

Batteries

Charger

Protective Filters

Rain sleeves

Camera strap

Travel tripod

PDF copies of instruction manuals

Lens cloth

Kneepads
The last thing you want to encounter on a photography trip is a broken camera, so taking a backup is a good idea. If you don't own two cameras, another option is to rent one.
Practice
If you've purchased a new camera and some new equipment for the trip, then practice before you leave.
You won't regret taking the time to learn the idiosyncrasies of your equipment under a variety of scenarios before traveling. Missing a shot because of fumbling with new gear is the worst.
Download Manuels
Prior to leaving on your trip, you should download PDF versions of instruction manuals. You can upload them on to your cell phone, so they're accessible any time.
Also, PDF files are searchable, which is so much easier than flipping through a book.
Clean Your Gear
Before leaving on your trip, make sure all your gear is clean and in working order. Clean the lenses and caps too, along with the sensor.
During the Trip
Preset Camera Setting
If you know what kinds of shots you'll be taking, you can preset your camera settings for certain subjects. Consider the lighting and shutter speed or if you'll have a large depth of field.
You might also predict the focus mode. It's likely you'll need to modify settings, but helpful if you have a close jumping off point.
It never fails to happen where the perfect shot must be taken without time to adjust the settings. This can mean the difference between getting a shot of a lightning strike or a rare bird before it flies off.
Use High ISO
You may not be allowed to use a flash or tripod, or you may not have brought these along, to lighten up your load. Feel free to increase your ISO, but know your camera's limits.
Mix it up
Take the same subject from a variety of angles. Different textures and patterns may appear when you move around and change your position.
Black and white images too can be very powerful. Don't be afraid to be flexible and think outside the box.
Include People
Even if landscapes or architecture are your things, including people in your shot can add depth.
And try to capture moments that will bring back memories of emotional experiences.
Have Fun
Don't get so caught up in the perfect shot that you forget to have a good time, even if it means putting down the camera and taking in the experience around you.
Also, get to know the locals. Not only will you better enjoy your time, you might be exposed to a whole host of photo ops.
Useful Travel Photography Tips
The above are just a few travel photography tips, but it's impossible to cover all the bases without experiencing it yourself.
Everyone's different, but once you get into it, not only will you discover lots about yourself, but you'll make money and see the world.
But take my advice and take a photography tour first. I jumped into this without that experience, and honestly, I regret it. So please learn from my mistakes.
Until then, keep taking pictures around your neighborhood. You may just discover there's a lot to learn right where you are.
For more tips on traveling and making money, visit my blog.