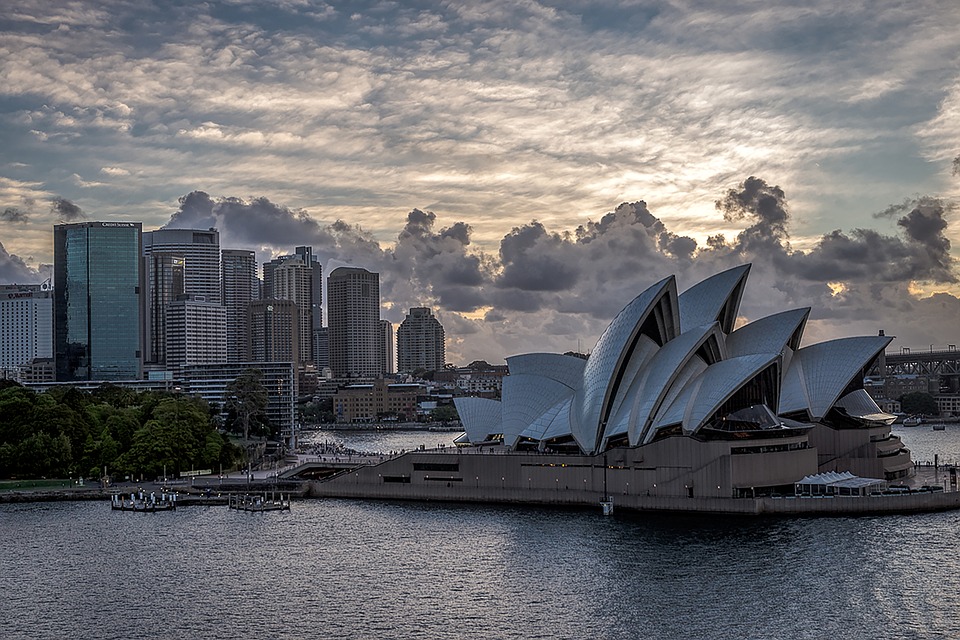 Unfortunately, Australia is not part of the list of cheap places to travel to; it's a little on the expensive side. If you're dreaming of that Great Barrier Reef scuba diving and ending the day with glasses of wine, then you're going to have to let that go. Tourists often nurse a shock when they finally succeed traveling Australia. Prices are steep, and even the locals agree. The average cost of living in Australia for a single person is $2,835, monthly. Even a well-planned trip will drain your savings, especially as a student. This post entitled "Travel Budget For Students: How Much Do You Need To Visit Australia" is intended to help you lower your costs to get your trip going along. Your Australia travel is still possible, and the solution to that is coming up with a budget travel. Follow these tips to help save your wallet, but still have a good time!
Daily Costs in Australia
When you travel Australia, even as a student, your daily budget might end up looking like this:
For hostels:Expect to pay around $20 AUD per night in northern Queensland. Prepare about $15-20 AUD on the west coast,  but Melbourne, being popular, costs more, around $25–35 AUD per night. Private rooms, on the other hand, ranges from $55–110 AUD per night.
For food: Average meals  in Australia cost you around $15–20 AUD. Restaurants will run you about $40 AUD. Unfortunately, even fast food places, like McDonald's, are expensive. Value meals amount up to $8 AUD.
For drinking: Although known for their drinking, the Australian government makes it very difficult to do, especially for tourists – beers cost around $9 AUD. Happy hours and backpacker bars, however, do offer cheap drinks. A pint of something will cost you $4–5 AUD.
For tours:Tours are really expensive; a multi-day tour costs around $400-540 AUD, while day trips are anywhere around $50-300 AUD.
For transportation: Unfortunately, even transportation is expensive, but you can score cheap ones if you look hard enough. Taking the bus is always cheaper than flying, even just for flying across coasts.
Saving Money In Australia
From everything that's been discussed, it is crystal clear now how expensive Australia can be. "Students trip" sounds nearly impossible, so what do you do as a traveler? Here are seven tips for a budget trip in Australia:
Worried about food? Cook. Save those bills and head straight to the grocery store. Consider the term "budget meals Australia" as basically nonexistent. Pick up pasta, some locally raised meat (they're the cheapest), and even ready-made meals. A week of this will only require you to spend $60 for all your meals, which is about a day's food cost if you opt for eating out. Chances are, your hostels and Airbnb will provide kitchens where you can cook to your heart's content.
Sad to hear, but needed: drink less.  Alcohol will drain your budget, especially in the Australian territory. A six-pack of beer will easily cost you $14 AUD. If you're really looking for that kick, though, opt for goon. It's a traveler favorite, not exactly wine, but made from fish, dairy, and milk products – assures you a killer hangover for only $10 AUD for an entire box.
Look into Couchsurf. Couchsurf is a tool that connects you with locals, allowing you to stay at their place. This will easily save your wallet from paying for accommodation, making it the cheapest place to live in Australia.
Do get a phone plan. Telstra is a telephone company offering good phone packages with great coverage across the country. Call and text rates are as high, so your credit will last long. Vodafone also offer amazing deals (sometimes even better) but have limited coverage.
Consider getting a car share. It can be expensive getting around the country. If traveling with friends, it's better to rent a used car and split gas costs. It's also possible to hitch rides with other travels using tools like  Gumtree and Jayride.
Plan your trip yourself. "Travel guide Australia"? Quit searching for tours and make your own. It will be even better if you plan with friends. Think of it like school; it's like getting assignment help for an essay, but you're crafting an travel itinerary! It will be exhausting, but it's the best way to immerse in the local culture.
Opt for free internet. Unfortunately, even the locals complain about the slow and expensive internet, but their libraries and McDonald's offer free WiFi.
Perhaps the best way to save money in this expensive tourist place is to mix and match how you spend money. You will need to analyze the costs of one activity next to the other, and prioritize according to your needs. A student with a limited budget shouldn't be hindered from seeing the world, which is why research is vital beforehand, so you understand where your money will go. Creating a budget tailored to your needs will allow you to have a good time! Although, a little pro tip: always have extra money for emergencies. Australia is definitely on the pricier side, but  remember, right planning is key!