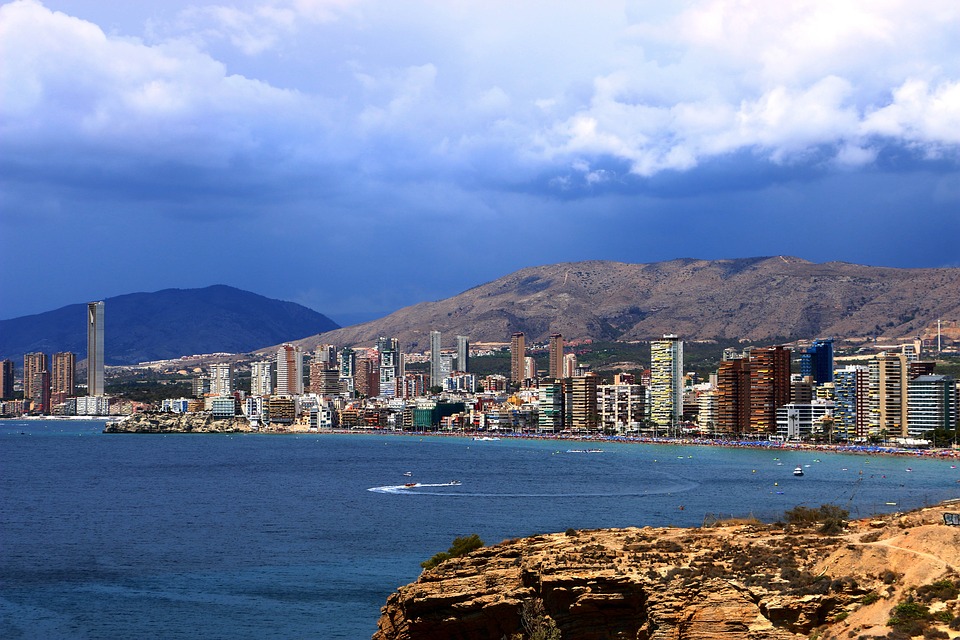 One of the best trips I have been on was to Benidorm. Yes, you read that right. I know, most people think of Benidorm as Britain in the sunshine – karaoke bars, football shirt-wearing tourists, lads on stag parties, British pubs… They believe there is not much culture in the province of Alicante.
But that's not the truth. There's a whole other side to Benidorm which most people probably don't know about, but will enjoy once they explore. There are so many other things to do in the city than a Benidorm stag do and singing along to the karaoke machine – you just have to dig a little deeper.
Buy, Cook and Eat like a Local
One of my most favourite activities in Benidorm is the Benidorm Cooking Experience. The cooking class is run by Jesus and Miriam who will teach you how to prepare traditional tapas, including olives with garlic butter. The kitchen is well-equipped, plus you get to have little tastings of Patatas Bravas while you cook. The cooking class is fun, engaging, informative and an absolutely top class experience from start to finish.
So, whenever you visit Benidorm, get your hands on the cooking class and take home the taste of Spain.
Visit 'The Other' Beaches
Levante beach – Benidorm's main beach is bounded by a long line of skyscrapers and dappled with a forest of blue parasols. Although Levante can fill up in the summer, but even on the busiest days you can find a place to nest away from the crowd and admire the pale golden sand. I particularly like the beach next door to Levante – Poniente – a sweeping stretch of sand which is generally quieter and more family-oriented.
In comparison to Levante, the surf at Poniente is moderate, but still, I would suggest that the less assured swimmers should avoid wading out too far as the undercurrents can be quite strong.
A round of Golf
A Mediterranean holiday feels incomplete without a round of golf. Melia Villaitana, Benidorm' luxury Mediterranean resort has two beautiful golf courses – attracting golfers all year round. The scenic nine-hole course tucked between the mountains makes it the ideal place for golf players to test their short games. I myself am a non-golfer, but I did try a lesson at the pilates studio during my visit. I can't see myself being a pro anytime soon as I could barely grasp the basics, but the microclimate of the place made me enthusiastic enough to play golf while enjoying the stunning view.
Ride A Bike
Who doesn't love riding electric bikes? The coolest thing about riding electric bikes is that the uphill climbs become fun as the bike takes care of all the legwork for you. I am confident at biking, so I wasn't nervous at all, and the experience was fun. We took a guided tour and rode through the Terra Natural Themed Park, and the view up there was magical. It was so calm and quiet. I could hardly believe I was in Benidorm at all.
Visit a Winery
Did you know that Benidorm is one of the most popular European stag party destinations? If Y'all stags love wine, then Bodegas Mendoza is worth checking out. It is a family-run winery where you can learn more about winemaking and taste some of the wine yourself. They serve a lot of general pourings – so much so that you wouldn't keep up, trust me on this! I had a lot of fun at the winery in particular. The wine they served was paired with delicious meats and local cheese. Yum!! Also, at the end of the tasting, we were given a sweet wine with chocolate.  
Head Up Into The Mountains
If you want to see the real Spain, the best way is to take a jeep safari up into the mountains, stopping off at major attractions and driving through cute villages along the way. Costa Blanca offers the most amazing mountain scenery, perfect for hiking and biking.