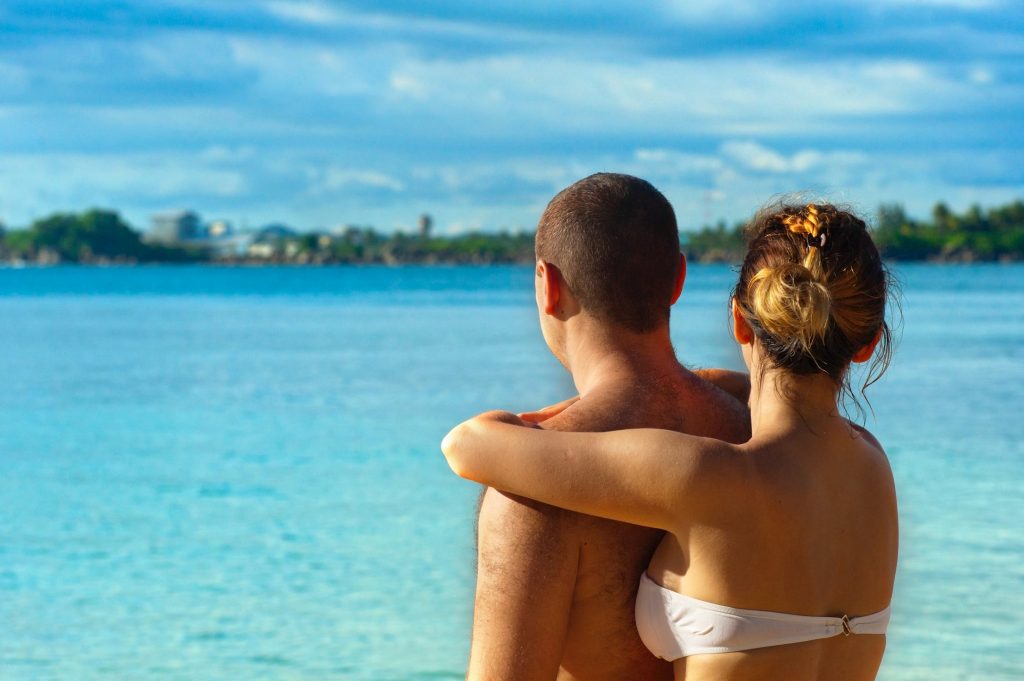 The woods are lovely dark and deep
And I have promises to keep
And miles to go before I sleep
And miles to go before I sleep
Robert Frost
There is something about the hills that brings the best in everyone. It is in the hilly terrain that poets in you flourish and romance blooms like a flower in the meadow. That is why spending post-wedding days amidst the hills makes for a perfect plan. As newlywed hilly destinations offer an exotic view, fresh air and lovely weather to enjoy each other's company.
India is blessed to have several hill stations that have become popular world over with tourists. There are many fanciful locations decked up with emerald lakes, amazing greenery to colossal mountains. For passionate, romantic souls, the hills are where the heart should be.
We bring to the six gems from the country that has all the ingredients to make your honeymoon an affair to remember.
Jammu &Kashmir – the heaven on earth
The snow-capped mountains, breathtaking lakes and delectable cuisine make Kashmir one of the best honeymoon destinations in the world. Call it India's very own Switzerland that boast of expansive green cover and colourful gateways, Kashmir will give many reasons to celebrate love. Ride through Dal Lake in a shikara or simply walk hand-in-hand in Shalimar Bag, bond over a cup of steaming hot 'kava', there is so much to do and explore. You can visit the well-manicured gardens like Nishat, Chashm -e-Shahi; Pari Mahal palace gardens as well as the Botanical Garden. The best time to visit is either during monsoons when the entire place decked up with flowers or in winters starting from December.
Shimla & Manali – in the lap of nature
Touted as one of the best hill station combos, both Shimla and Manali are heavenly abode. Tucked in north India, these hill stations have a mystical aura that is worth experiencing. With its colonial architecture and besotting natural beauty, these two locations are sure to spoil you. Honeymooners can go mushy-mushy over a steaming cup of coffee while devouring the local delicacies.   Explore the adventurous streak in you while trekking the famous Hampta Pass in Manali. Indulge in retail therapy at the Mall Road in Shimla while sampling steamed momos served with spicy sauce. The beauty of this place is that you can visit both the locations anytime during the year and come back all hale and hearty.  Make sure you book that while booking Manali honeymoon package, add Shimla to the list to get maximum fun out of the trip.
Kodaikanal – where waterfall greet all
This is one destination that needs no introduction. Nested in Western Ghats Palani Hills, Kodaikanal has achieved the status of being 'best romantic destinations' in the country. Endowed with captivating wood forests, misty weather and waterfalls, this is a heaven for love-struck souls. Don't forget to pay a visit to the lovely Berijam Lake and spend some quiet time holding hands. Try rock climbing to trekking at this paradise that offers a home away from home. Book into a good resort or try a home stay to revel in warm hospitality. If you plan to visit Kodaikanal, book it between June to September as this is the best time to enjoy the scenic beauty.
Auli – Summer paradise for honeymooners
Quaint, unexplored and untouched – Auli is the Ski capital for tourists. Located close to Dehradun, this is one of the best places to ski along the snow treks of northern mountains. Experience the pleasure of taking bird's eye view of the town while on onboard of the cable car- known as Chair Car Ride. Quench the thirst of the explorer in you while trekking amidst the lush green mountains and if you are lucky might just spot a Gurson Bugyal. While you can visit Auli anytime of the year, but the best months are from November to March. In fact, this place is good option to spend summer time, away from the sun yet close to being warm and comforted by the mountain breeze.
Mahabaleshwar – witness the immaculate nature's beauty
Situated in Satara district of Maharashtra, Mahabaleshwar is one of the most popular tourist destinations in Western India. Part of the Western Ghats, this hill station destination will lure you with its beauty and strawberries. There is the popular Vienna Lake to destinations like Needle Hole Point, Pratapgad Fort, Lingmala Waterfalls to several temples that will keep honeymooners occupied during their stay in this hill station of the country.  Try sampling strawberries and various other items made from this nature's bounty. Walk through hilly terrain and soak in the morning sun, Mahabaleshwar is sure to spoil you to no ends. October to March is the best time to visit this place for honeymooners.
Mokokchung – a gem from northeastern India
If you want a place that is not the ideal tourist destination, then head to this hill station in Nagaland. Get acquainted with local dialect, tribal community and a whole new world that will leave you breathless.  Plan a trip to Langpangkong Caves situated in the Langpangkong Mountain. Take a romantic drive through the bylanes of Longkhum Village and introduce yourself to a new culture and history.  As a newly-wed, if the two of you are looking for some serious adventure then book a tour to this place and enjoy a completely different honeymoon experience.
So, honeymooners, we have the destinations sorted and listed for you. Depending on the time and budget, book a tour package for a memorable honeymoon. You don't have to step out of the country, but enjoy all by just taking the first flight or train or simply drive down to the hill station. The choice is yours. Happy honeymooning folks!