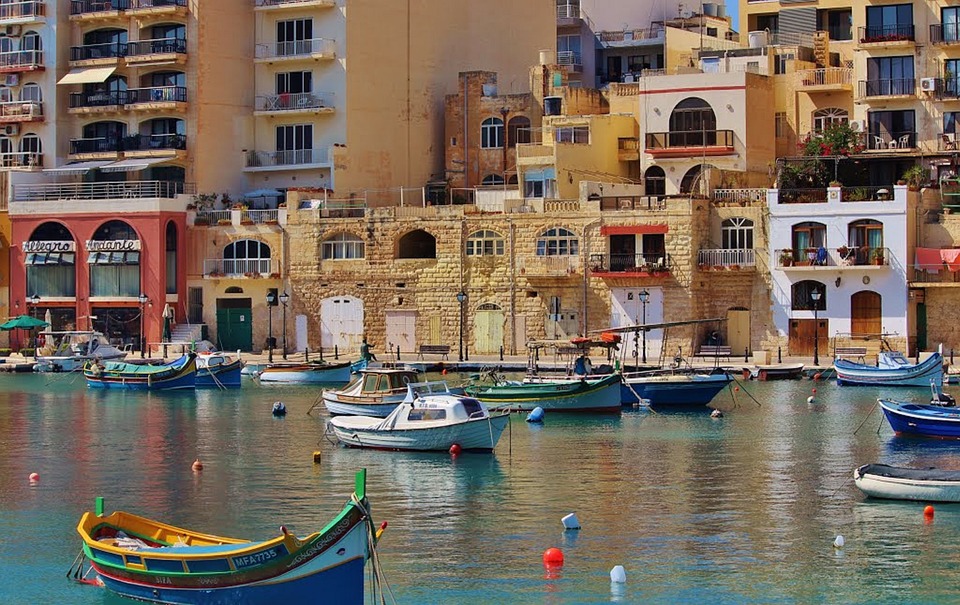 Do not worry; we have all been there. Deciding on where to go can sometimes be even more exhausting than packing and getting ready for the trip itself. There are just way too many places to pay a visit to, but you need to pick only one. We are here today to suggest the ideal destination – Malta, which is the perfect melange of diverse cultural and entertainment options, which gives you a wide variety of opportunities in just one country.
In our detailed list, we have encompassed a chosen, handpicked selection of regions, towns and sights to sojourn in whilst making the best of your stay in this gorgeous European country.
'Game of Thrones' Filming Locations
Now with the disappointing eights season behind us, there is no better time to remind ourselves of the better days. Malta is knowingly home to a bunch of filming sites for the first two seasons of the globally acclaimed TV show. You can take this chance to devote one whole day to checking out all, or most, of them. Do it with your partner, or all alone, go with a group, or let the local tour guide walk you through them – the choice is yours.
The tour includes the fortress where the Battle of the Blackwater took place – Maegor's Holdfast. While there, make sure not to miss out on the Baelish Brothel, Cobbler's Square, Coppersmith's Wynd, King's Gate and Tobho Mott.
Mdina
Your next day of touring should certainly be filled with walking. What's best is that it usually will not take more than just a couple of hours, so you will still have plenty of time to rest and perhaps visit more places. Mdina is a fortified city located in the northern part of the country, and is one of the 11 cities.
Sightseeing in the area simply must include the mesmerising Cathedral of Saint Paul, Palazzo Falzon, Palazzo Santa Sofia and Vilhena Palace. Mdina boasts a long history, having been established in the 16th century, and its centre is the nucleus of joy for every shopper. With English as one of the two official languages, you should not be having difficulty finding your way around. The locals are friendly, and will direct you to your desired post.
The Casinos
When you are done shopping, you ought to take some time for yourself and unwind. Malta is the utter gambling hub and home to an impressive number of land-based casinos, such as the world-famous Casino Malta, Dragonara Casino and Oracle Casino.
Explore the true vibe of the charming island and breathe in the air of leisure. Discover Malta by night and get social with locals and tourists alike. If however, socialising is not your cuppa tea, you can always stay in your cosy hotel and enjoy online gambling at the internet's best live casinos straight from the comfort of your Malta accommodation.
Island of Malta
For those of you yearning for the tropical, the Island of Malta might be just the site. The place offers a phenomenal view from which your Instagram account might benefit as well. Look forward to stunning landscapes and scenery, breathtaking architecture and historical sites that have a story to tell.
The islands actually consists of three sections – Malta, Comino and Gozo, all of which you can manage to come to see in just one day. We promise that after this tour you will feel like you have really seen Malta.
Archaeological Sites
Last but not least, Hagar Qim, Hypogeum, Mnajdra and Tarxien Temples are the four must-see archaeological places to check out while there. They are some of the oldest temples in the whole world, and are under the protection of UNESCO. History buffs will love it here. A word to the wise is to hire a professional to guide you through them if you would like to absorb the chronicles of Malta. These also can be enjoyed in just several hours, so they save you time and you get to learn something.
There is so much to do and see in Malta that we feel heartbroken to be forced to select just five. Nevertheless, you can take our itinerary and go from there, make your own variations and personalise it. Try and see as much as you can of this beautiful land.