Life is dynamic and there is no one particular way of living it out. Also, not everything works for everyone the same way. In fact, one man's meat may be another man's poison. However, there are certain tried, tested and proven ways to make your life worthy and fulfilling. Most of those who do professional writing jobs have understood the power of reading. There are good books available that can help you to change the way you think and perceive life for the better. Motivational books are some of the most read items of literature across the world. This is because people will always need the motivation to do this or that. The following are the top four motivational books that will turn your life around: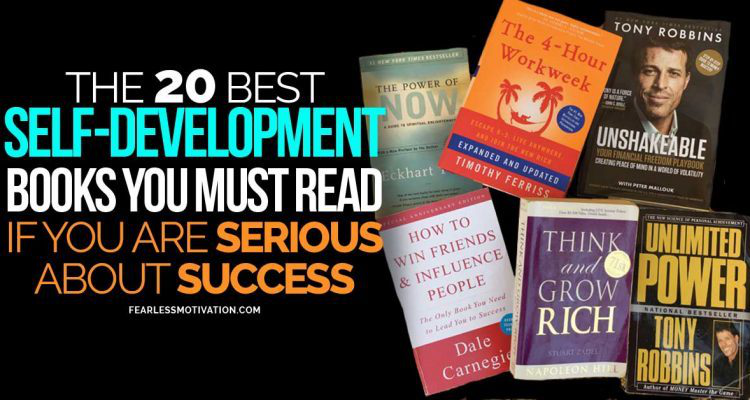 1. The 7 Habits of Highly Effective People
This book, written by Dr. Stephen Covey is one of the most read books available. This is because it speaks to the common and average individual who desires to change their lives. Discussing the seven specific habits that make great people, this book has won the attention of many. In the book, he emphasizes that there is no one quick fix to life. If you want to change your life completely, you must have a total paradigm shift in all areas of your life. One punchline in the book is to try to understand first then be understood later. He says that taking deliberate steps to make a change will move an average person to make his life count.
2. The Alchemist
Written by Paulo Coelho, The Alchemist is one of the bestselling motivational books. It is one that revolves around a boy and his dream. The main point being the need to make tough and important decisions as you seek to achieve your dreams. You got to dream, listen to your intuition and learn to choose between important and the most important tasks. Also, the need to follow your heart and take decisive actions cannot be over-emphasized. In this book, the author explains that the secret to achieving your dreams lies within your heart.
3. Think and Grow Rich
It is easy to think that the book is all about making money. However, this piece of work by Napoleon Hill goes beyond money and physical wealth. In this book, he gives the word rich a weightier meaning by attributing it to the abundance that life can offer. By applying the principles in this book, you develop habits that make you rich in all dimensions of your life. He also gives some tips for those who want more money than they should first determine how much money they want and the corresponding trade-offs.
4. Man's Search for Meaning
Another phenomenal motivational book was written by Viktor Frankl. In this one, he explains how he was able to think and find meaning in the darkness of a prison cell. After the guards confiscated everything he had, he still thought about his life and saw possibilities. In such a moment when he only had his life spared, he gathered the courage to make a difference once he was out of that place. In the book, he says that everything can be taken away from you except the freedom to choose your attitude. This is the last of human's freedoms.
Bottom Line
The internet is flooded with eBooks and other motivational materials from which you can draw life inspirations. However, if you are not familiar with the right book sources, the list above can be a good starting point. You can also apply for online book editor jobs and seize the opportunity to read a variety of other books.