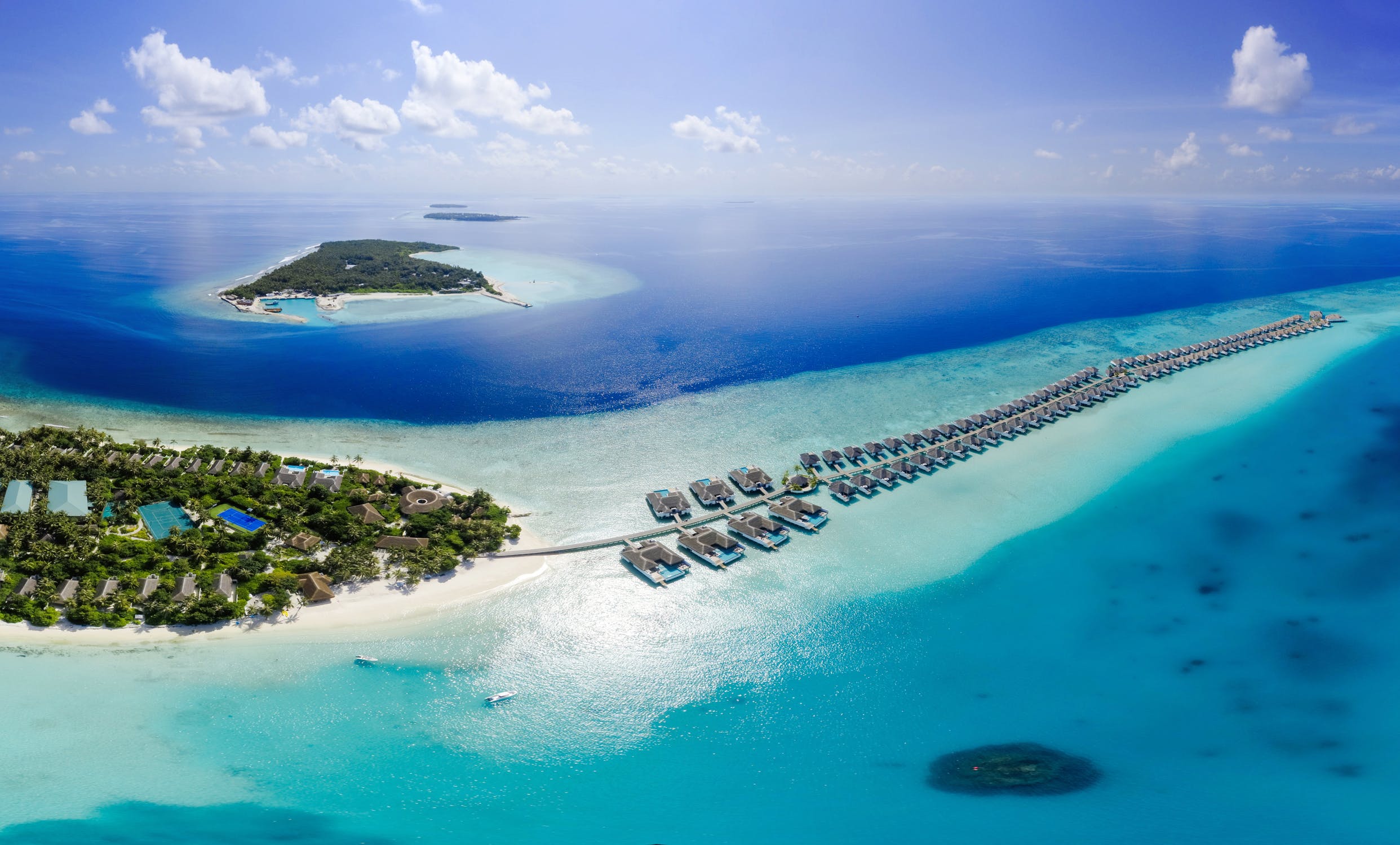 When you think of the perfect beach vacation, chances are you're imagining the Maldives. This dreamy archipelagic country is probably in everyone's bucket list of places to go before they cash in their chips. And with the impending climate change threatening the islands' very existence, it's the one destination you should probably prioritise in your list of places to see before you die.
It's a myth that a Maldives vacation is only for the wealthy and the famous. With the government opening the public island for guests, the number of backpacker and tourists visiting the islands on a budget has steadily increased. What's more, stays at the Maldives iconic bungalows-over-the-water are now more attainable with an affordable Maldives tour package.
Why wait for your dream vacation when you can travel to the Maldives on a budget today? Here are a few money-saving tips to keep your costs down.
Stay on the Local Islands
In the Maldives, there are 2 types of islands—private and the local islands. The fancy world-class resorts occupy those private islands, providing accommodations that are simply stunning, albeit expensive. If you're staying for a week or so in the Maldives, it's recommended that you spend the most of your stay in a hotel or guesthouse in one of the local islands instead. You can save a lot of money staying in such accommodations, since a night on a private island costs an average of $1000 a night, while rooms on a public island can be booked for as little as $30 a night.
Besides being able to take advantage of the price of accommodations, staying at the local islands will give visitors a chance to interact with the locals for a more meaningful Maldives trip. If you stay only at the private islands, there's not much opportunity to meet locals and see how they live.
For recommended local islands, you can check out accommodations on islands in the Kaafu, Laamu, and Addu Atolls. Some are more popular like Maafushi Island, while others are off-the-beaten-track like the Hithadhoo Island District.
Use the Local Ferries
Maldives is an archipelago made up of 1,190 coral islands, with 200 that are inhabited and 80 being islands with resorts built on them. Since these islands are scattered across the Indian Ocean with vast distances in between, it can be tough to island hop without a rented speed boat that, while fast, is also incredibly expensive.
Fortunately, Maldives has been making improvements in their public transportation system, and you can now utilise their public ferries or "dhonis" for exploring all the interesting islands within the country. For only $2, you can reach an island that's about 5 hours away, and with around $10 or so, you'll be able to reach a remote island, 15 hours from the port. One other tip is to get a list of schedules for all the different ferry trips across the different islands so you can plan your trips more efficiently.
Eat at Local Restaurants
Maldives can be quite expensive, especially if you eat at the restaurants that cater mostly to private resort guests. And while seafood is quite abundant on the island, the country has such a limited farmland that almost everything else needs to be imported. That said, you could still find local places to eat at that's more affordable and serves the traditional Maldivian cuisine.
If you find yourself in Male, try dining at their traditional teashops offering "hedhikaa" or light finger foods for in-between meals or snack time. For breakfast, "Mas Huni" is the must-eat. It's a dish made with coconut, Maldivian tuna, chilies, and onions, and served with "Roshi" or flat bread. Typical lunch or dinner also includes their prized local tuna served in a savoury fish soup.
However, if you're not into fish, there are plenty of restaurants in guesthouses and resorts that offer an assortment of western and Asian dishes. Midrange buffet restaurants in these places provide value for money, and as long as you don't go to the fancy gourmet establishments, you can eat well at a reasonable price.
Get ready to pack your bags and plan your trip to the Maldives! Whether you're staying at a resort or roughing it out at basic guesthouses, you'll all be enjoying the same crystal clear water and white-sand beaches, after all. It's just more fun and satisfying to go on your dream vacation without worrying too much about your depleted finances when you come back home.