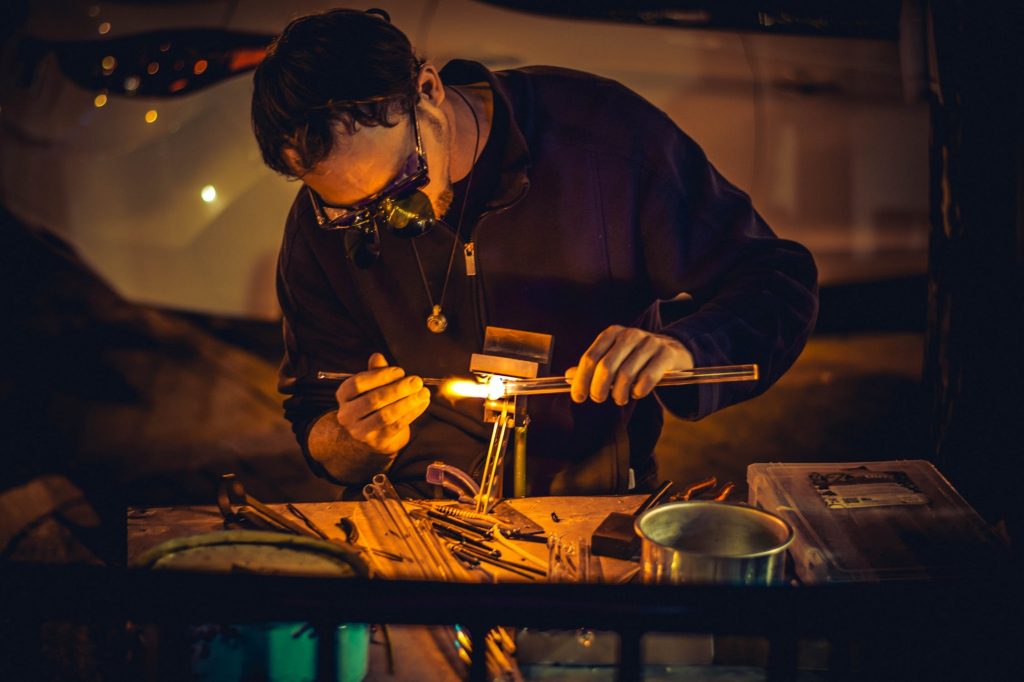 Blue-collar work can sometimes be looked down upon, but it's nothing to be ashamed of. Blue-collar workers make up the backbone of our society; without skilled laborers, it would collapse. While a college degree may be the best option to secure a good future, not everyone is able or wants to attend university. Thankfully, high-paying skilled positions do exist in the blue-collar field, and due to their universal nature, they're in demand all over the country, no matter where life may take you.
Skilled tradesmen are always sought after, and buildings have to be maintained and fixed. Construction managers, welders, masons, machinists, truck drivers, and mechanics are just a few fields that pay well, even though they are considered blue-collar careers. You can take your experience in these fields just about anywhere – let's look at some of these careers.
Welding
A career in the welding field can be lucrative; with some experience and choice promotions, you can hope to make $60,000 a year or more. Starting salaries begin around $27k and can grow rapidly with time. Skilled welders are in demand any place on the planet: their skill is necessary to modern life.
While you may miss out on a cushy office, jokes around the water cooler, and pointless meeting, some consider that a perk. This career can be hot, grimy, and strenuous – but can pay off for those that don't mind a challenging job. Looking over a welder job description may help you decide if this is the right choice for you.
Construction Manager
There's no shortage of new buildings going up all over the world, and someone has to manage all of the work being done. Generally, some time is needed in the construction field as a laborer before jumping into this position, but the time invested can really pay off.
Construction Managers are responsible for the overall project, working directly with clients, staff, and third-party contractors to accomplish their goals. Salaries for workers in this field averages around $73,000 a year, reaching as high as $125k – pay is commensurately high around the world relative to other countries' standards of living as well. If you're interested in starting out in the construction field, consider management as your final destination.
Residential or Commercial Electrical
Everyone uses electricity: every day we interact with sockets or switches that were installed by a blue collar worker. With no foreseeable decline in the use of power, electricians will never run out of clients. A four-year apprenticeship program is common in this trade, but unlike college, where they charge you for learning, you will be getting paid to learn and build your skill.
The electrical field offers many branches and tributaries to specialize in for even greater income earning potential. Pay for a standard electrician is around $21 an hour, with a reported high rate of job satisfaction. If you're the type with good attention to detail and don't mind the sometimes cramped or uncomfortable spaces, give the electrical field some consideration.
Blue collar doesn't have to mean broke all your life, nor does it mean being confined to any one area or country. The right career path can lead you on a road to financial success, even without a degree. If you don't want to stay in the same place forever, consider a job that is in high demand where ever you decide to go.