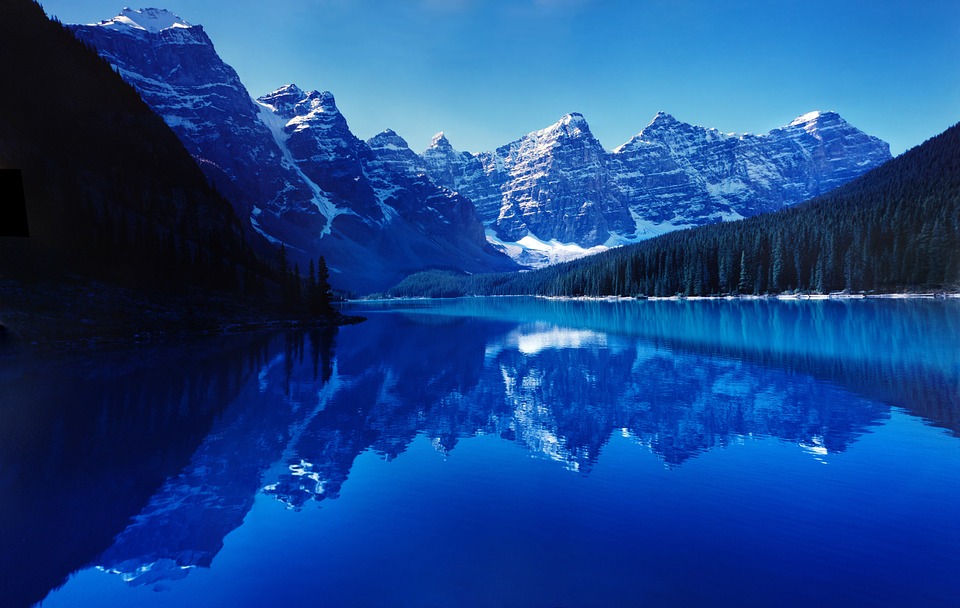 If you are planning a trip to Canada, the Land of Maple Syrup and Land of Snow then you should know a few things before starting your trip.
Large distances
While visiting Canada you should know that you cannot cover this country in a short visit because you will have to travel long distances in this large country. You will have to rush from one city to the other if you do not schedule your Canada trip.
You should choose a part of Canada t cover if you have limited time for this trip. It can be the West Coast of BC, the Maritimes or Rocky Mountains of Alberta, etc. You can enjoy your trip more by concentrating on one region.
Beware of changes in weather
While packing for Canada trip you should keep its changing weather in your mind. You may need layers even if you are visiting this country in summer as night temperature can dip down after a thunderstorm in the mountains and plains. It is cold during winters. But the weather is moderate if you visit the mild coast of BC. So you should pack gloves, scarf and a woolen hat to protect you in extreme weather conditions.
Stay for free with Couchsurfing
In Canada accommodation is costly as you can find pricey hostels at some of the tourist spots and major cities but you can find budget hotels in some of the cities in Canada. However, if you want to connect with the locals and stay for free in their couch or spare bedroom then you can use a website, couchsurfing.com. This website allows you to stay with hosts across Canada. Most of the hosts are very generous and kind as they not only welcome tourists in their home but also treat them as their friends and show them local sites and cook for them.
Enjoy with Tim Hortons as your friend
Almost every city in Canada, big or small, has a coffee, donut and sandwich shop, Tim Hortons, part of a shop chain. This Canadian shop chain has been named after a hockey player. The store apologizes for everything like Canadian Maple syrup. This store can be your friend in Canada due to its cheap snacks and coffee and its existence in every city. You can also win a free donut or even a car with a cup of coffee if you visit Canada during February to April during the season of Roll Up the Rim to Win.
Remember to have travel insurance
While traveling through Canada it is always important to have travel insurance as it can cost you heavily if you fell ill or get hurt in this country, if you are not a Canadian. However, you should read the fine print and check what is covered in the travel insurance policy while choosing one for you. It should cover all of your activities in Canada including snowboarding, whitewater rafting, and skiing, etc.
Visit great outdoors of Canada
Canada has a lot of outdoor locations to visit including Vancouver, Toronto, Winnipeg, Halifax and Montreal, etc. which are known as centers of great food, culture and a lot of things to do. So you can get true joy of visiting Canada by visiting its vast wilderness out of the city.
The population of Canada is very small compared to its total land mass as its land mass would cover Europe entirely whereas its population is mere 36 million which means Canada is unpopulated and has a vast wild area, which is one of the great reasons to live in Toronto, Ontaria as it's one of the largest metropolitan cities in North America, but you get significantly more space than other cities like New York City and Los Angeles. You can explore the huge unspoiled and pristine wilderness in Canada. It can be hiking through coastal rainforests on Vancouver Island, canoeing through lakes of Ontario or tramping across the glacier in the Rocky Mountains. Thus the outdoors of Canada are great grounds to play on.
You can find several outdoor sports in Canada like canoeing, hiking, fishing, bird watching and camping to choose from. Snowboarding and skiing can be the best outdoor sports for you in Canada if you love winter sports. But you should beware of the dangers caused by frostbite, bears and getting lost during winter sports.
How to apply for a Canadian eTA?
One can apply for ETA Canada online just by completing an online application form and using his debit/credit card to pay the fee online. An approved ETA visa can be received online through email.
Most of the foreign citizens have to get an ETA visa to travel through Canada but the citizens of several visa-exempted countries need not apply for a Canadian visa for short stays. However, they still have to fulfill an online application form for ETA for this purpose.
To determine the eligibility and prescreen the foreign citizens eTA has been introduced in Canada in 2016. Once ETA is approved a foreign citizen can stay in Canada for 5 years in all with multiple entries but cannot stay for more than 6 months in one visit
Process of ETA application
The applicant has to meet requirements for application for eTA Canada like:
You must have a passport from a country eligible ETA, valid for minimum 6 months

A valid debit/credit card to pay ETA application fee online

An active email address to get information about approval of ETA application
Can I get ETA after landing on Canada airport?
No, you will have to get approval on your application for eTA Canada before arriving into this country. You will be required to provide proof of sufficient funds to cover your stay in Canada at the immigration while presenting the copy of your passport and the ETA.