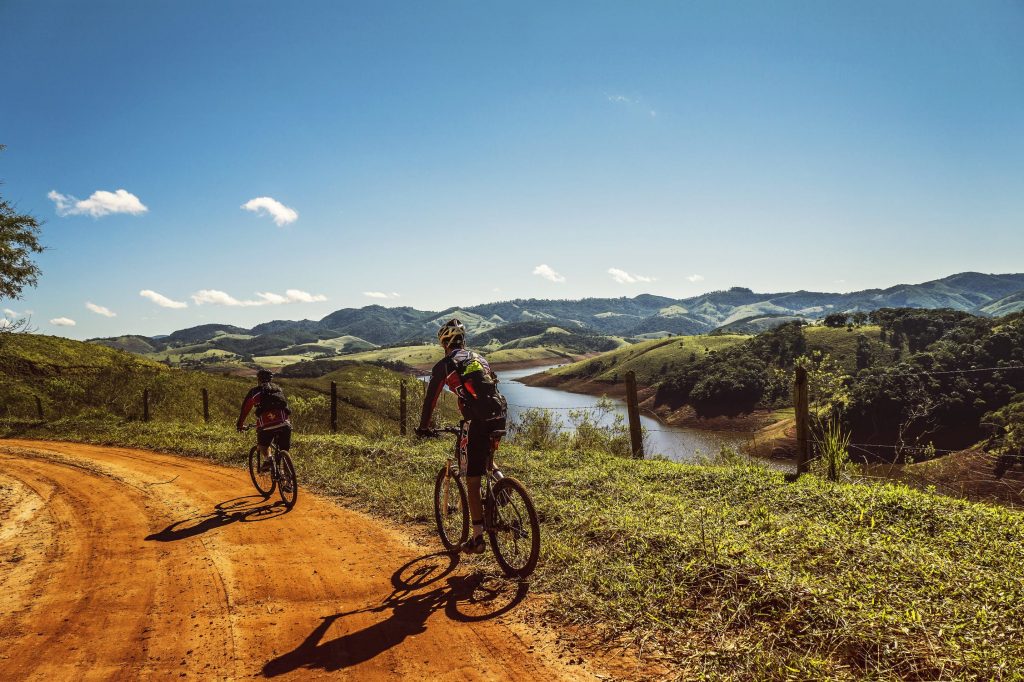 With planes, trains and automobiles, the world's a smaller place than it used to be, add the internet and it suddenly seems tiny. Our own even tinier part of this world can become overloaded with stress – family and money issues, work problems, endless demands on your time, energy and health. What do you do? Head down and carry on for as long as you can, feeling more and more trapped, more and more desperate for something to give, some space to breathe, until you can't take anymore, until you reach breaking point?
Or do you stop …..?
There's a school of thought that says getting out and immersing ourselves in nature is the best cure for life's troubles. It has a fancy name like attention restorative such and such, but essentially it all boils down to spending time outside amongst nature is good for us, mentally, physically and dare I say it, spiritually.
Now, you may think that a holiday, a break away, is going to bring you that peace of mind you seek, but a week lazing on a beach somewhere hot, however appealing, won't have the lasting restorative benefits that another type of holiday has.
That holiday involves a slower pace of life, a two wheeled breath of fresh, clean air, and the freedom to think and relax.
Cycling holidays are becoming an increasingly popular choice, and for couples, singles and groups they're a fantastic opportunity to see the world from a whole different perspective, take a breather from the stress and struggle of daily life, and return home fitter than when you left.
The option to design your very own personalised cycling holiday takes the idea of a cycling break one step further. Whether you and your friends long to visit the vineyards of France – sampling as you go, organise a charity cycle ride around the European stages of the challenging Tour de France, or maybe a team building exercise is in order, it can be arranged simply and easily.
Cycle through hedge lined, shadowy back lanes, along bright cliff top coastal routes, or push yourself climbing the dizzying heights of the snow capped Alps, seeing the panorama spreading out beneath you, a patchwork blanket of colours. Traditional villages with warm golden cottages, heritage sites and ancient treasured monuments, fishing harbours filled with the briney scent of the sea, it's all just waiting around the next corner. Whether it's a UK break you fancy, or something more – cycling through the dramatic gorges of Cyprus, the fjords of Norway under the magical aurora borealis, or visiting picturesque Italian red roofed villages stepped upwards on rocky hillsides, it's all possible with a tailor-made personalised cycling holiday.
Breathing in that good old H2O, immersing yourself in the sights and sounds of the natural world, whilst getting a gentle heart and body workout means that you'll return home fitter and more able to cope, long term, with the rigours of daily life without feeling drained and overwhelmed by it all.
Life can be good – experience the world on two wheels.
For more information, please contact Bikecation.