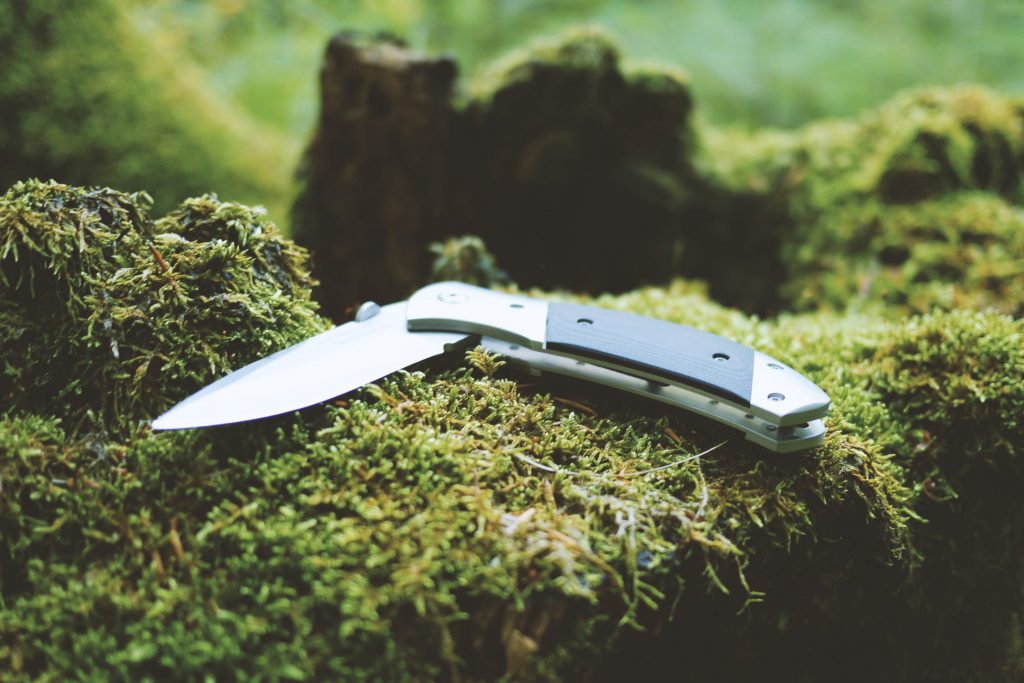 If you are going camping for the first time and you stumbled upon the fact that a knife is a crucial part of your survival kit, and now you are here to know why so, then we understand that you have several questions.
When taking a trip to the wild, you will never know what you might face, and that is when having a pointed and convenient tool will serve as your life-saviour. However, we do have a list of tasks for which you will surely need a survival knife. Read on!
2. Setting up the fire and camp
To set your tents well, having a survival knife will make the job much easier. It can be used To thump the tents right in the ground with ease. Also, keeping a fire around the camp at night is crucial to not only keep you warm, but it will also steer any animals in the vicinity away from you. For that purpose, you can use a knife to chop off branches and logs and even start a fire with it. Fixed blade knives can be highly functional at this point.
3. Cooking your meals
Talking about supper, survival knives play a crucial role in cooking meals around the camp. Once you have started the fire, you need cooking material to get started. If you have vegetables to fry, you can use the knife for peeling and and chopping for ease of cooking. Also, in case you have canned food, you can use the knife to cut open the can and have your fair share for the day.
4. First-aid assistance
What will you do if you have thorns stuck in your skin or if you need to cut bandages for first aid? Well, survival knives are the answer. Such knives for camping can be used to aid you in case of a medical emergency. Also, if you need to perform a minor operation to keep yourself going, survival knife has enough sharpness to assist you with the same.
5. Facilitating self-defence
Not just the wild, but you will never know what you might find when travelling to the wild. Perhaps, you might meet a murder or a rubber on the way who can be a serious threat to your life. Having a survival knife handy at that time will assist you in safeguarding yourself from such a perpetrator. Also, if you are residing in a cabin where you can't seem to open the door because it's stuck, feel free to use the handle of the knife to break the window glass and find your way out.
Camping is fun and adventurous, but not everyone explains the basics that a first-time camper should be aware of to pack the much-needed essentials. Aside from your sleeping bag, tents, medical kits and flashlights, it's crucial that you make room for a sharp and well-gripped survival knife to make the most of your trip without worrying about the threats. Good luck!