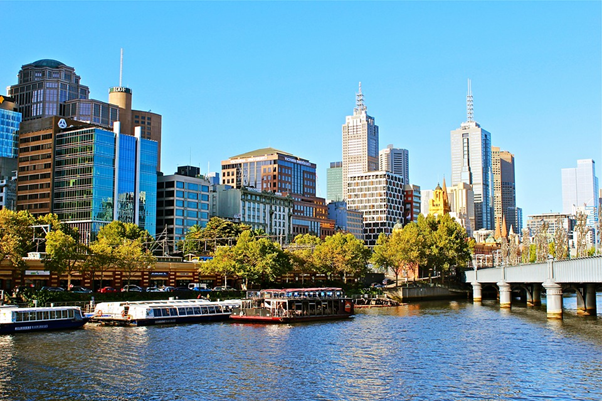 Copyright: Pixabay I License: CC0 Public Domain
If you are planning a trip to the vibrant city of Melbourne in Australia, you are in for a treat. This is a place that is packed with attractions, points of interest, and fascinating sights, making it ideal for exploring. If you are heading to Melbourne for the first time, you will be thrilled with the packed and exciting itinerary you can look forward to.
One of the key points to remember when exploring this city for the first time is to find the right location. For example, when you stay at a conveniently located hotel such as Hotel Chadstone, you can get around and explore the main sights with ease. You can then return to your comfortable base and enjoy having a good night's rest before your next day of excitement and adventure.
Some of the Main Attractions and Sights to Explore
One thing you can look forward to when you come to this city is a full and diverse itinerary with attractions and sights to suit all tastes and preferences. So, let's take a look at some of the key points of attraction to head to when exploring fabulous Melbourne:
Eureka Skydeck 88
This towering building is the tallest in the city as well as the second tallest in the country. If you want to enjoy panoramic views of Melbourne, this is definitely a place to visit. You can take the speedy elevator ride to the 88th floor of the building where you can enjoy the amazing 360-degree views from the Skydeck. If you are feeling particularly brave, you can even step onto The Edge, which is a glass cube that is suspended hundreds of meters above the ground.
The MCG and National Sports Museum
The MCG dates back in the mid-1800s when it was set up by the Melbourne Cricket Club. It can seat more than 100,000 people and is home to many major sporting events, making it the ideal place for sports fans to visit. In addition to this, it is also home to the National Sports Museum, where you can learn all about the history of sports in Australia.
Old Melbourne Gaol
Once home to a range of notorious criminals, including the infamous Ned Kelly, this is a place for those interested in true crime. Many people were kept prisoner and executed at this prison but today, it is a museum with a range of fascinating displays, exhibitions, and artefacts for visitors to explore. There are even ghost tours held here at night, as the building is reputed to be haunted.
Melbourne Museum
This huge museum is home to some fascinating exhibits, so you will easily be able to spend a few hours taking it all in. You can explore history, nature, and culture all under one roof when you come to the Melbourne Museum, and it even has its own IMAX cinema for an amazing viewing experience. This is an ideal place for those looking to combine fun and excitement with education and history.
Captain Cook's Cottage
The oldest building in the whole country, this cottage was once owned by the parents of the intrepid Captain James Cook. It was actually shipped over to Australia from England and painstakingly rebuilt in the 1930s. It is now a hugely popular visitor attraction that allows you to learn more about life in the 18th century and find out more about Captain Cook.
St. Paul's Cathedral
This stunning cathedral is built on the spot where the city's first Christian service was held in the 1930s. You can look forward to taking in the beautiful Gothic style architecture of the building, which can be found located opposite Federation Square.
National Gallery of Victoria
The most popular art gallery in the country as well as the oldest, the NGV houses more than 70,000 works of art, so there is plenty to see here. Art lovers will enjoy taking in the fabulous artistic displays and work from famous artists such as Rembrandt and Picasso. There are both permanent and temporary art exhibitions to explore here.
Royal Botanic Gardens
When you visit the awe-inspiring Melbourne Gardens, you will be able to enjoy taking in more than 90,000 acres of natural beauty. This is a place where you can find both native and exotic plants, beautiful green areas, and even three lakes. In addition, there are places where you can enjoy a rest and a bite to eat during the course of your visit.
Enjoy a Memorable Trip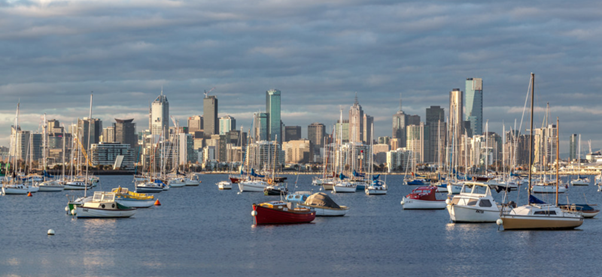 Copyright: Wikipedia I License: CC0 Public Domain
By making sure you create an itinerary before you leave, you can make the most of exploring Melbourne. With so much to see and do, it is an ideal place for those that love to visit attractions and places of interest. It also has something to suit all interests and age groups.