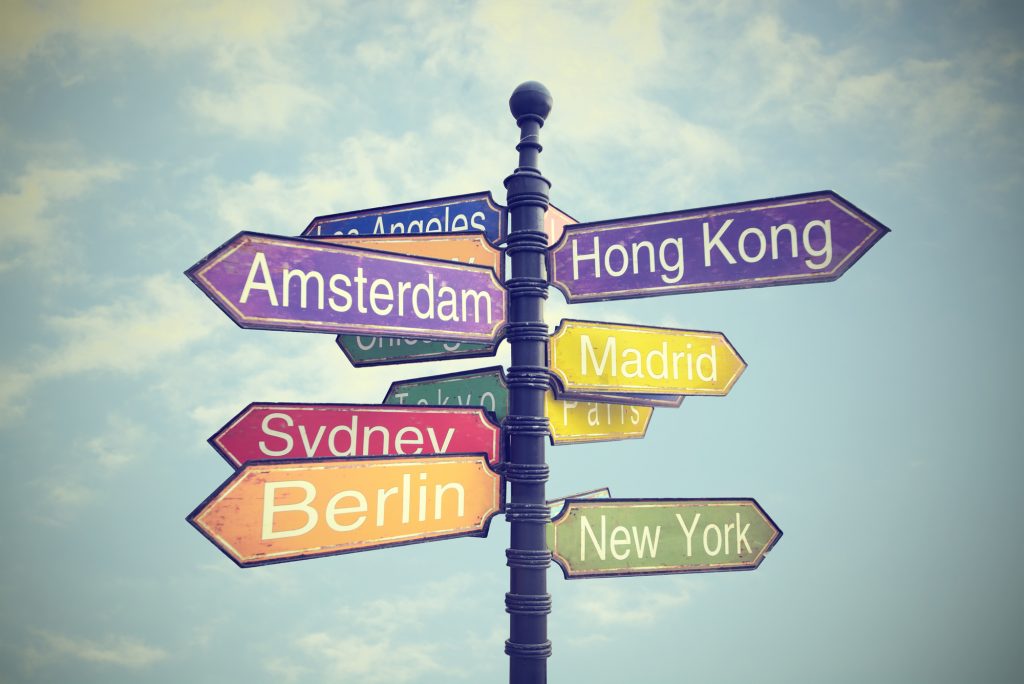 If you love to travel as much as we do, then you probably already have a nice list of places you've visited. If you're looking for more amazing places to visit, check out this list of amazing travel bucket list ideas that you'll want to add to your must-visit list ASAP!
Though the world is full of interesting places, there are some locations you absolutely must check out. If you want to avoid missing out on these locations before you die, it's time to create a bucket list.
But if you're in the process of creating your own bucket list, you might not know what to truly needs to be included. Thankfully, you can use the experiences of others to help better shape your list.
Keep reading and you'll discover some travel bucket list ideas that'll inspire you to start your own list. Finish this post and you'll be well on your way to creating a bucket list so awesome, it'll be the envy of people who don't even like to travel.
Let's begin!
Decide What Matters Most to You
Throughout this post, we're going to cover a range of ideas you can use to help inspire your bucket list. Yet it's worth mentioning that there isn't necessarily a right or wrong way to create a bucket list.
Ultimately, you want to create a bucket list that appeals to you. Think about things you've wanted to do for a long time, but you've simply put off. You don't have to stick to cliches when developing your bucket list.
If you're someone who values nature and wildlife above all else, you probably want to visit the Galapagos more than you'd want to jump out of a plane. If you like natural landscapes, it might be worth thinking about the kinds of landscapes you value in particular. Once you know the answer to that question you can then create trips that revolve around that particular landscape.
You may just have a dream hobby that you might want to do. If you live in the city, this might be something like fishing. You'll find that there are plenty of companies that'll help you fulfill this hobby, such as the one found on this website.
Whatever your dream hobby, you'll likely find a company that can help you.
Does Cost Matter?
A lot of travel-related dreams cost a lot less than you'd expect.
So think about things you've always wanted to do, but didn't because you thought it'd be too expensive. If you take some time to look at the prices and do the math, you'll discover that your dreams are much more affordable than expected.
Iceland
One of the most popular bucket list destinations is Iceland. This location attracts a lot of attention for many reasons.
Firstly, the landscape is truly incredible. If you've ever watched a movie and marveled at the scenery, there's a good chance you were looking at scenery based in Iceland. For instance, one of the best things about Iceland is the fact that you can observe black sand beaches. That might not sound that exciting, but when you see it in person it truly is a sight to behold.
Another reason people travel to Iceland is to see the northern lights. Now, it's fair to say that you can see the northern lights whilst staying at other locations. For example, you can visit Norway to see the lights.
But the good thing about Iceland is that it's easy to get away from areas that produce a lot of artificial light. This makes it easier to observe the awe-inspiring beauty of the northern lights in a manner that'd be hard to do otherwise.
Trek the Himalayas
The Himalayas are one of the most beautiful mountain ranges in the world. In fact, the highest peak in the world, Mount Everest, can be found in this region.
You don't have to climb Mount Everest, to enjoy all that the Himalayas has to offer. There are many companies that provide easy to do treks around the region. These treks will allow you to observe some of the great views on offer, without you having to put yourself in physical jeopardy.
If you're going to trek the Himalayas, it helps to do some research ahead of time. You'll want to pick a route that is best suited to your skills but also your preferences.
An easy way to do this is by heading over to YouTube. There you'll be able to watch 'video reviews.' These reviews will provide you with the chance to hear from people who've done the treks you're investigating. You can use their experience to help you decide which option is going to be best for you.
Visit a Large City
Now, that might sound like a very basic suggestion. But the truth is, there are many people who have a large city they want to visit. The city, though, tends to vary depending on the person.
For example, someone living in New York might want to visit London. Or someone living in London might want to visit New York. Someone living in Paris might want to visit Los Angeles and vice versa. This list could go on forever, but hopefully, you get the point.
If you're going to visit a city, it helps to read up about all the attractions ahead of time. If you're on a budget, you'll be surprised by all the low-cost offerings there are. A lot of museums, for instance, are very inexpensive to visit.
If you don't like staying in hotels, you can always choose the option of staying in an Airbnb. This'll give you the chance to do things like cooking your own food. This can help make your stay more enjoyable, but can also help you cut down your costs.
Ready to Write down Some Travel Bucket List Ideas?
A lot of people use a bucket list to help them tick off the places they need to visit before they die.
In this post, we've reviewed some travel bucket list ideas you might want to consider. It's important you create a list that's personal to you.
Otherwise, you won't be able to enjoy it fully. Before you write down your ideas, really think about what you value. Doing things this way will ensure you visit places you actually like and not places you think you should enjoy.
Interested in visiting Ireland? Check out this post to learn how you can make the most out of your trip!