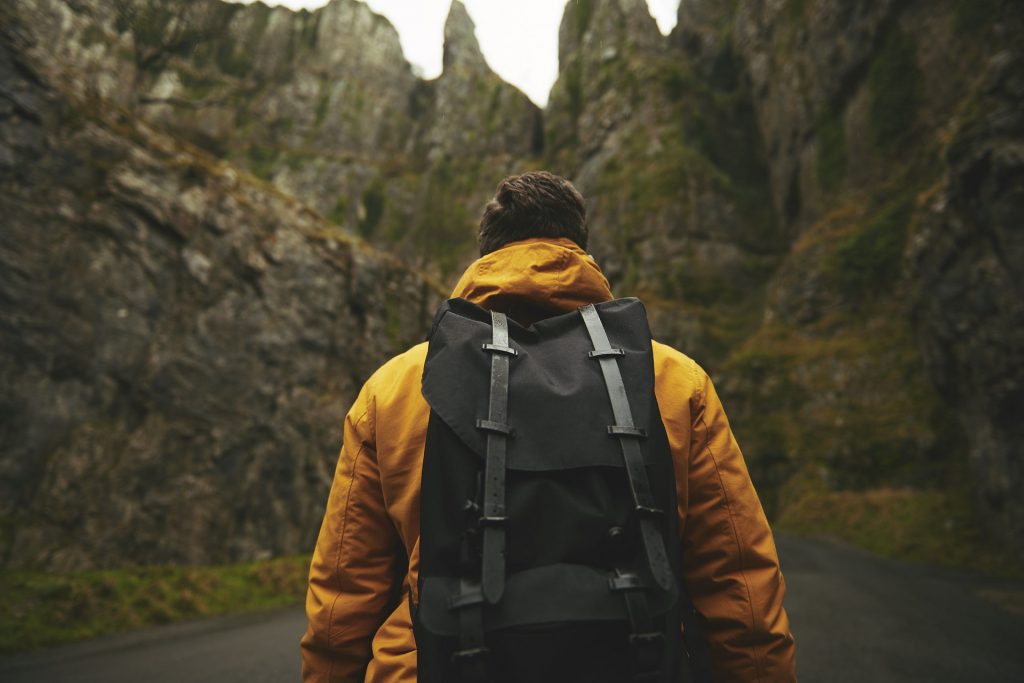 The Ultimate Checklist if you are a Backpacker
Traveling makes a person happy for no reason. Exploring new places, new culture, meeting new people, exploring new culinary taste, all give you a new whole experience of life. If you ask any backpacker, you will know that it is not an easy task as you think but you need to think of tons of things before you set out. Missing out a single thing can ruin your entire travel, they say.
Many have already shared their essentials after traveling for so many years and each person's necessity differs. So, here is an ultimate checklist of things you need to assemble as a backpacker before you set out for your next trip. The list has compiled of the ultimate things. You can omit certain things which you think doesn't fit in your needs. Here we go…
The entire list can be categorized as follows:
Personal Goodies & Essentials
The backpack itself is the prime most essential to start off with. If you are on a short or weekend trip, a max of a 50L bag would be fine and if it is for a long week, a 70Lbag would be perfect. Make sure it has a pack cover and a trash cover.
Next comes the compression sack that can be used as a sleeping bag. Make this as much light as possible so that it will be easy for you carry all along. (For the solo backpacker, you can book cheaper rooms via online hotel reservation)
A sleeping pad with a patch kit and strap if needed.
Ziplock to keep things safe, organized and dry.
Trekking Poles or Hiking Poles
Chargeable light or Headlamps with extra batteries
Brim Hat (to protect you from the sun)
Sunglasses
Sunscreen Lotion (to escape tanning to an extent)
Insect repellent cream/lotion (otherwise bugs will drive you to go crazy)
Medicines, Inhalers, Prescriptions
Toiletries – Brush, paste, facewash, soaps, towel etc.
Mobile phone charger, laptop, earplugs, hard disk etc.
A sleep mask (if needed)
The Survival Essentials
Blanket
Tools, knife, etc
Whistle
Matchbox
Repair kit
Duct Binding tape
Clothing Essentials
You must be prepared for any kind of climate when you visit a place. Carry synthetic and woollen clothes to keep you warm and suitable for any kind of weather. A big NO to cotton!
Depending on the number of days you are planning for your journey, pack the following essentials:
A rain jacket
Hiking socks
Hiking pants
Trail shoes or hiking boots
A hat
Durable gloves
Min three pair underwear
A jacket (preferably lightweight)
Liner Socks
Wicking T-shirt
If you are on a winter trip, then include the following essentials as well:
A synthetic jacket (puffy one will be great!)
A warmer hat (winter can be extreme at times)
Full sleeve clothes including the undergarments
Warm mittens
For hiking areas carry these essentials: Bear Bell, Bear Spray, Tick Removal Key.
The Cook & Food Essentials
If you are traveling alone, you need to carry only a minimal of these essentials. Carry them only if you think you will cook and eat. If you are a group, this will cut the cost to an extent and you can divide the essentials to ease the weight you carry. So here you go with the cook and food essentials:
Stove
Pot
Potholder
Spatula
A water filter
Plates, fork, spoon, bowls
Water bladder
Water Bottles
For food, you need to carry:
High carb-rich breakfast
Protein fat rich dinner
Powdered drink mixes
Spice kit
Sugary trail snacks
Group Gear Essentials
It is good if one among the group carry these essentials so that all needn't unwrap the bags. Here goes the list:
Tent
A topographic map
GPS or compass (direction matters!)
First Aid Kit
Rope
Bathroom supplies including toilet paper, sanitizer, etc.
Recreational Essentials
Camp chair
Photography Gear
Playing cards
E-Kindle or books
Fishing kit
Binoculars
Hacky sack
Well, these are the complete list of the many items you need to consider in your backpack before you set out for the journey. Some things you might not need, and if I have missed anything in the list, please share it.