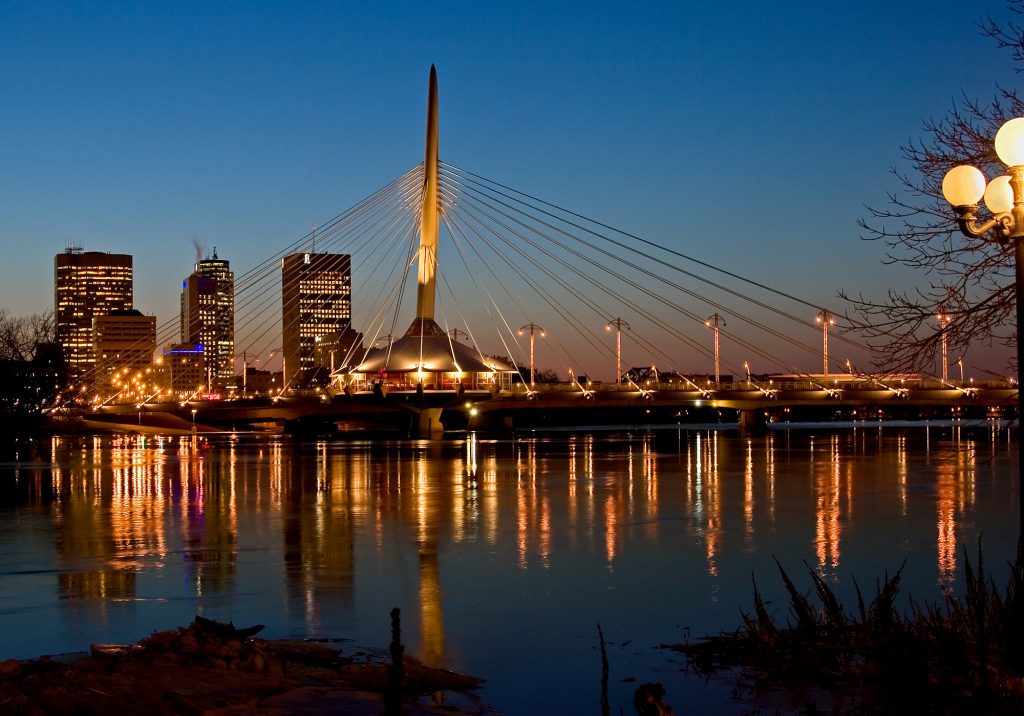 If you're trying to create an itinerary for your trip to Manitoba, then this article is for you. Click here to reveal the top 10 things to do in Manitoba this summer.
Are you looking for a fun summer vacation destination? Do you want a trip full of water sports, history, and culture?
You may be thinking about far away places like Asia, but what about something a little closer to home? Have you ever considered traveling to Canada? There are so many wonderful things to do in Manitoba this summer.
Everyone in the family is sure to find something to love about this Canadian province, whether it be its history, stunning natural wonders, or unique attractions.
Don't believe me? Check out the top 10 things to do in Manitoba this summer.
1. The Manitoba Museum
If you enjoy a little education during your vacations, then look no further then the Manitoba Museum. This isn't just any ordinary museum, though – it's actually the largest in Winnipeg, and one of the best Manitoba attractions.
This giant museum houses 9 permanent galleries as well as some touring exhibits, so if you've already visited the Manitoba Museum, you'll be in for a whole new experience the second time around.
A full planetarium allows you to gaze up at the night sky without ever leaving the comfort of the indoors. But the exhibit that can't be missed is the full-sized ship from the 17th century. The best part is that this ship isn't just for show – you are free to roam and explore it, too!
2. FortWhyte Alive
If venturing out into nature doesn't make you uncomfortable, then you may enjoy a trip to FortWhyte Alive. The capital city of Winnipeg offers an oasis away from the hustle and bustle of the big city.
This 64-acre park has several outdoor activities to occupy your time. Fishing, canoeing, and paddling can be enjoyed in the summer while snowshoeing, skiing, and tobogganing can make your winter trip fun.
You may also enjoy the variety of wildlife along with historical and cultural exhibits present here. There's sure to be something to keep the whole family occupied.
3. Pinawa Channel
Do you like being surrounded by nature, but prefer to leave all the hiking at home? Then you may enjoy one of the most beautiful things to do in Manitoba – the Pinawa Channel.
You'll be able to peacefully float down the channel and soak up the sun and beautiful scenery. The Wilderness Edge Resort can be an excellent option if you want to spend more time exploring this channel. They also offer tube rentals at an affordable cost, so you won't have to worry about bringing your own.
4. New Iceland
New Iceland is one of the best Manitoba attractions if you're looking for some culture and history. In the late 1800s, Icelandic immigrants landed and settled here in hopes of living in an area similar to their homeland of Iceland.
However, the settlers perished in a brutally cold winter and the New Iceland settlement closed down. There are still a few traces of the original camp standing today, as well as a New Iceland Heritage Museum where you can learn all about the settlers.
Do you want to check out some top-of-the-line boats and ATVs while you're in the area? Well, this company may offer the perfect stop for you.
5. The Royal Canadian Mint
If you're interested in checking out some money and gold, then the Royal Canadian Mint may be one of the best places to visit in Manitoba.
Not only is this where Canada's coins are made, but they also create coins for 70 other countries within the walls. After you learn about how coins are made, you'll be able to finish with a bang.
Holding a gold bar worth a whopping $600,000 and seeing actual gold medals from the Olympic Games in Vancouver are the two must-see attractions at the Royal Canadian Mint.
6. Bi-Annual Medieval Festival
Do you love history and learning about other time periods? Does the thought of spending your day surrounded by knights and jousting sound like your cup of tea? Well, the Bi-Annual Medieval Festival is one of the best Manitoba tourist attractions.
You'll enjoy singing, dancing, jousting, puppet shows, and archery, along with the fabulous food and medieval markets. But you have to time your visit just right. The festival only lasts for a weekend, then it's gone until next time.
Be sure to invest in some travel insurance just in case a delay causes you to miss the festival and cancel your trip!
7. International Peace Garden
If you're interested in hiking through beautiful scenery and seeing some wildlife, then you must stop at the International Peace Garden. This gorgeous garden located in the Turtle Mountains was created to honor the peace that exists between Canada and the United States.
This is one of the best things to do Manitoba as it contains so many stunning gardens and flowers. There's also hiking trails for the nature-lovers and a wildlife refuge for animal-lovers. With so much to do and see, you might need more than one day to spend here.
And that's why the International Peace Garden conveniently has campgrounds located on the premise. This makes for the perfect weekend getaway if you're lucky to live close by. Those visiting Canada, should not miss this amazing site.
Just don't forget your passport! It's very close to the Canadian/American border, so passports will be checked.
8. Star-Dust Drive-In Theater
Are you looking to give your trip to Manitoba a unique touch?
Well, consider visiting one of the only drive-in theaters left in Manitoba. The Star-Dust Drive-In is located in the city of Morden, and has movies playing all through the summer and well into autumn.
You'll love reminiscing to simpler times while munching on popcorn in your car. If you've never been to a drive-in movie theater, just be sure to follow the rules and enjoy your blast from the past!
9. Little Limestone Lake
A lake that changes colors? Count us in!
Little Limestone Lake is the world's largest and most wonderful marl lake. Because the lake is full of calcium carbonate deposits, it changes colors with the temperature.
Now, unfortunately, we aren't talking about bright pinks and oranges, but it does change from a deep turquoise to completely crystal clear. And that's just as impressive (well, almost). This natural wonder is definitely one of the best places to go in Manitoba.
10. Winnipeg The Bear Statue
Did you grow up reading Winnie the Pooh when you were a child? These books captivated the minds of millions of children all around the world. A little-known fact is that Winnie the Pooh was based on a real bear, and one of the Manitoba tourist attractions is a statue to commemorate him.
During World War 2 a veterinarian from Winnipeg was drafted into the war. While traveling across Canada, he found an abandoned bear cub and cared for it until it was eventually left at the London Zoo. But not before naming the cub Winni (short for Winnipeg). This is where Christopher Robin originally came across Winnie the Pooh.
Got Some Inspiration For Things to Do in Manitoba?
If you are looking for a holiday getaway, look no further than Manitoba. While you may not have heard of it before, you'll probably want to add it to your travel bucket-list now.
There are tons of things to do in Manitoba, including seeing the world's largest marl lake, gazing at Olympic gold medals, and exploring a 17th-century ship.
Did you enjoy this post? Check out my blog for more awesome travel articles like is.