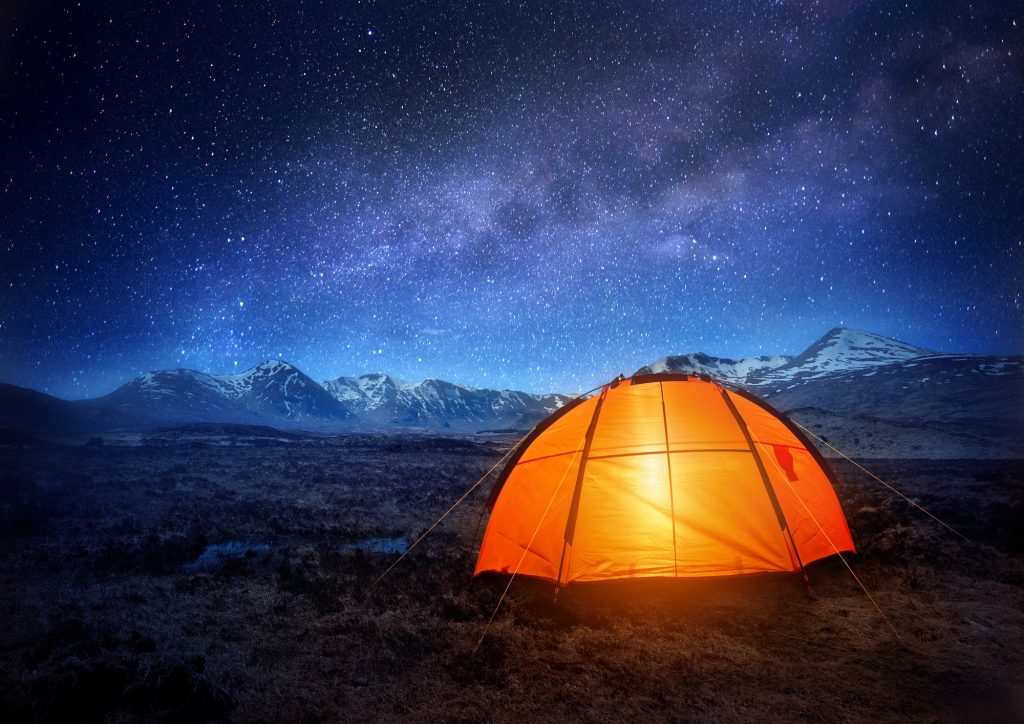 Are you up for a little traveling and some exciting camping? Here are the best places to camp in America that any camping enthusiast should visit.
You don't have to become a jet-setter to get outside your comfort zone and witness some of the most beautiful sights in the world.
The United States is full of amazing opportunities for camping (or in some cases, "glamping").
You'll find adventure, serenity, and wilderness without stepping foot on a plane.
Whether you're an experienced outdoorsman or a first-time hiker, there are many beautiful campsites for you to fall in love with.
Keep reading to find out 10 of the best places to camp in America.
1. Jenny Lake, Wyoming
Nestled deep in the Grand Teton National Park lays a campground made of tent-campers' dreams.
In this tents-only campground, visitors marvel at the majestic peaks in the distance and the lush green forests around them. If you're looking for a destination with all the outdoor activities you love, this is it.
Spend one day hiking through Cascade Canyon; another rafting down Snake River. Bring your swimsuit if it's warm enough.
To get some great wildlife shots, be patient as you hike past any of the extensive valleys. Bison, elk, and moose are commonly seen in this park.
2. Elkmont Campground, Tennessee
Tennessee's section of the Great Smoky Mountains National Park is not a campground to be overlooked.
As you marvel at the mountains from multiple vantage points, keep an eye out for white-tailed deer and black bears. Groundhogs are also abundant in this area.
Elkmont is an RV-friendly park, perfect for campers driving from campground to campground.
You can explore the trails and hike to your heart's galore, and then return to your RV for a comfy night sleep.
If you've ever considered picking up the life-changing habit of meditation, this campground makes an excellent classroom.
Plus, the annual firefly event makes visitors even more impressed with nature.
3. Bartlett Cove Campground, Alaska
Whether you're planning a trip to Alaska or already live there, camping at Bartlett Cove is an Alaskan must-do.
It's not your traditional campground; pick a spot along 700 miles of coastline. Keep your eyes peeled for the legendary humpback whales frequently hanging out here.
Take time to marvel at the blue-ice glaciers, peaks, and waters. If you're interested in going paddling or on a boat tour, this is the perfect push-off location.
4. Boundary Waters Canoe Area Wilderness, Minnesota
Deep in the Superior National Forest lays one of the most beautiful campsites around; complete with 2000 designated campgrounds for rookies and aficionados alike.
Among the thousands of lakes and rivers are over 1200 miles of canoe routes. Bring your own, or rent a canoe before entering the park. If it's warm enough, make sure you take time to dive in for a dip!
Campers rave about the waterfalls littering the many trails, as well as the number of moose inhabiting the area.
5. Cloudland State Park, Georgia
If you're looking for spectacular mountain views and insane observation points, Cloudland is for you.
Visitors spend half their time looking out at the nature below them, and the other half hiking down into the canyon. Descending the trails seems daunting at first, but you won't regret it.
Consider bringing your own headlamps because no trip is complete without a tour of the caves deep in the canyon.
This is a great option if you're bringing a newbie camping. There are electric hookups, as well as yurts and cabins you can rent if tenting isn't their thing.
6. Assateague Island, Maryland
You'll find this campground on nearly every recommendations list, and there's a reason for that.
It's one of the most beautiful campsites around.
This island boasts 34 miles of coastline, soft tan sand, and perfect swimming conditions. It's exquisite sunrises and sunsets make it the perfect summer camping destination.
Plus, what keeps bringing campers back year after year are the wild horses that live on the island. How they got there, no one knows. But they're friendly to humans and simply majestic to witness.
7. Polihale State Park, Hawaii
If you're open to traveling to one of the most beautiful places in the world, it'd be a mistake not to camp while you're there.
Polihale State Park is located on the island of Kauai, also known as the garden island.
Pitch your tent on the white sand beaches, and marvel at the epically famous Na Pali Cliffs.
Later, hike through the tropical rainforests surrounding you. The flora and fauna you'll find here are distinctly different from anything you'll see elsewhere in the United States.
This campground is "glamping" friendly; there are bathrooms, showers, and even BBQ grills to cook some gourmet dinners on.
8. Timber Creek Campgrounds, Colorado
Amidst the Rocky Mountain National Park sits the destination for the most quintessential camping trip ever.
Pick from one of 98 campsites, all somewhat near the Colorado River.
Campers take advantage of the excellent hiking trails and recommend checking out Big Meadow, as well as the 50 ft tall waterfall, Granite Falls.
Since you're so far removed from any cities, stargazing is exceptional in this campground. As are the number of species sharing the area with you. Keep an eye out for black bears, elk, and moose.
9. Treehouse Point, Washington
This campsite is a little bit outside the box, but it's especially exciting for those who aren't quite ready for full-on camping yet.
In this park, you can rent a treehouse high up in the forest and live out your Tarzan fantasies.
Located near the Raging River, campers are able to fish, pan for gold, and explore the forest.
These treehouses are like a romantic getaway amidst the Washington wild.
It's not traditional, but Treehouse Point is still one of the best campgrounds in the United States.
10. Albion Basin, Utah
Newbies beware; this campsite is not for beginners or those who aren't outdoorsy.
Albion Basin provides ample hiking trails that lead to spectacular mountain views. Valleys fill up with wildflowers every spring and wildlife is everywhere.
However, there is no organized campground here. Campers are welcome to pitch a tent, but they should bring their own supplies and equipment. Knowledge of survival skills and fire-making is a must.
Choosing a campsite from this list is tough. This company makes it easy to find the perfect camping destination for you.
Ready to Pitch a Tent in One of the Best Places to Camp in America?
America has so many awesome places to explore and find adventure. A country so vast and wide offers a huge variety of climates and environments to choose from.
The best places to camp in America are the ones you make the best memories in.
If you'd like more information on all things travel, check out my blog.