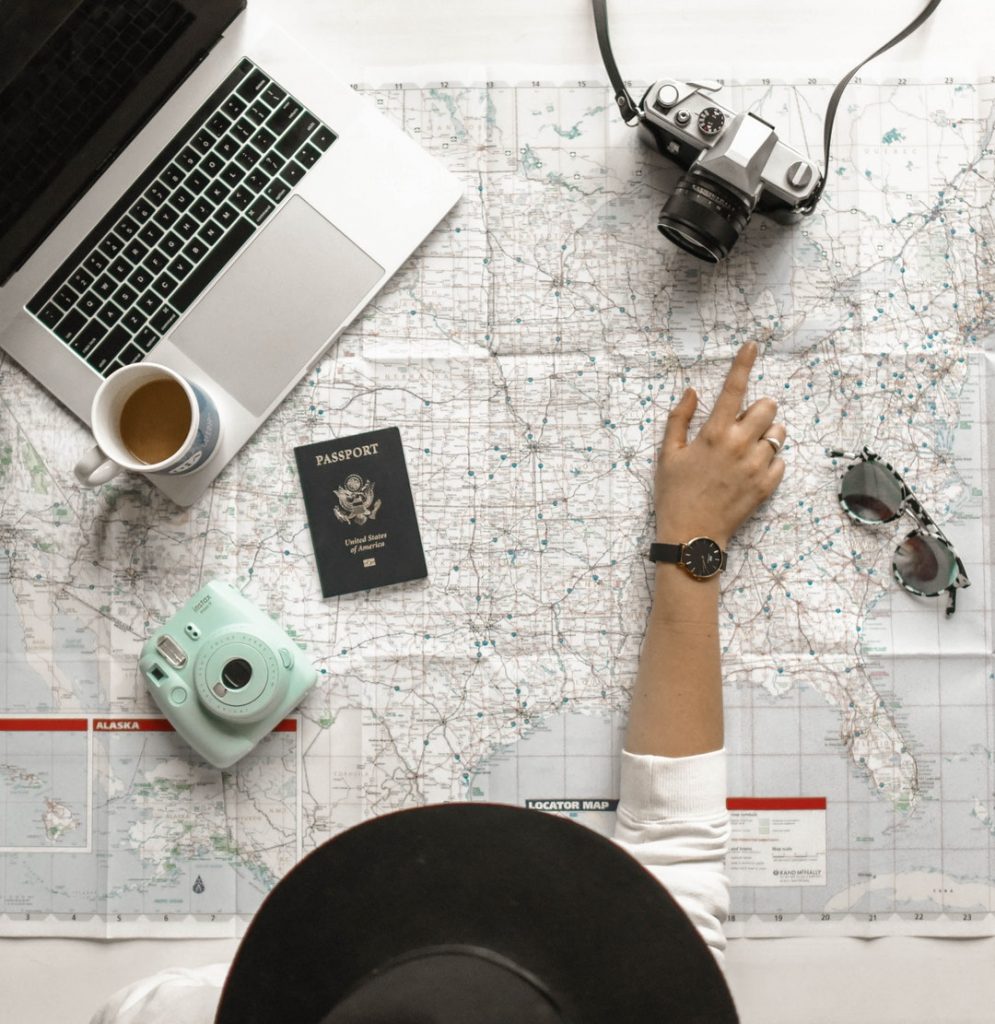 You intensely dislike being stuck behind a desk. Hate your 6:00 am alarm, the one you snooze three times before you actually roll out of bed.
You despise the traffic along your commute to the office. You abhor that you only get 30 minutes for lunch.
Only 12% of employees leave an organization for more money. Nearly 10% of Americans don't take any vacation leave, none at all.
This is probably why you're in search of how to become a digital nomad.
If you're wondering how to do it, it is not only a great risk but also takes exceptional organizational skills and determination. Here's the rookie's guide to realizing your digital nomad dreams.
What Exactly is a Digital Nomad?
A digital nomad is someone who works hard. Don't think the digital nomad life is for you if you're looking for an easy way out.
So what is a digital nomad?
A digital nomad is someone who travels often, regularly whilst following a nomadic lifestyle. They have no 'home-base' and they visit new countries or cities as often as their income allows. They do this while earning money online through various means and living with hand luggage alone.
Sometimes this work can be telecommunications based, but frankly, there is no limit to what a digital nomad can do. Marketing professionals, designers, social media managers, accounting persons, project management and many more.
Ask Yourself the Right Questions
By now, I'm sure, you've made the decision that the digital nomad lifestyle is for you.
But you may find yourself asking questions like, I don't know where to start. I don't know how to start. What would I do? How would I find the work? How does payment work?
Don't work yourself into a panic.
Martha Stewart said, "So, the pie isn't perfect. Cut it into wedges. Stay in control, and never panic."
She may have been talking about actual food, but we're not.
Write down all your questions.
Write down your strengths. What are you good at? What qualifications have you got? More importantly, think about what you've always wanted to do.
You've always loved writing? Well, wouldn't now be the perfect time to make a change to doing something you love.
Build Yourself an Online CV
I'm not referring to an actual Curriculum Vitae. I'm talking about utilizing platforms, online that organizations who hire freelancers or remote workers will use as your reference.
Build a personal brand online. Pay attention to what you put on your social media. This will become the first place that a potential employer or customer will look at when you make contact.
Then focus on your LinkedIn profile. Make sure it's up to date. Include relevant experience throughout your working career that might add to your search for work in the digital world.
And include the skills that make you qualified for this industry. Are you incredibly organized? Are you obsessed with time management and never missing a deadline? These are what potential customers or employers want to hire.
Join a Digital Nomad Community
Facebook and other websites are alive with digital nomad communities, where hundreds if not thousands of other digital nomads share their experiences.
They talk about jobs they've come across, they share references, they share insights and they talk about the good, the bad and the ugly.
It's immeasurable to be a part of these communities.
Talk to people. Familiarize yourself with their wins, with their losses. There are large expat communities in most large cities across the world, most members of which are living the digital nomad lifestyle. Their firsthand experience is invaluable when you're looking for advice. Don't underestimate it.
How to Become a Digital Nomad
We've gone over the first steps to taking the leap. But there are some normal person things you have to take care of first.
Look into eliminating your current debt. We know that most living people have mortgages, credit cards and other types of debts. If you choose to go nomadic you still have the obligation to pay off your debt. Look at how to eliminate this living cost, so that the money you make while traveling can fund your nomadic experiences and not the home you're no longer in.
Investigate travel health insurance. Wherever it is that you decide to go, just know that travel health insurance is absolutely necessary. You cannot go without it.
Attempt to network with other people in the destination that you've chosen. It helps to have a friendly face when you're traveling to a foreign city, particularly one you've never visited before.
Be Technologically Prepared
It may sound silly, but you don't want to tackle the digital nomad lifestyle without being technologically prepared. By this I mean, make sure your phone is able to roam across borders without restrictions to new phone cards or incurring incredibly high expenses with your mobile provider.
Make sure your hardware is reliable. If your laptop is quite old or banged up, look into getting a new one before you leave and ensure that it is all set up and operational before you say bon voyage!
Never, Ever Give Up!
Being a digital nomad is tough. Sometimes it can take weeks before your first fish bites. Do not give up.
If your cover letter isn't doing the job, change it up a little. Don't be afraid to share some of your sense of humor or personality in your introductory emails.
Join a few remote job boards and apply for full-time remote positions in order to aid you in finding the right position.
Keep going if you haven't heard back, there will be a place that will give you a shot. And BANG! You're officially a digital nomad.
You're Almost a Digital Nomad
Now that I've shared with you how to become a digital nomad, you're most of the way there. You're ready to leave your city.
Don't forget there will be difficult days, but it will all be worth it when you're seeing beautiful new places and meeting amazing new people.
If you find yourself in doubt, come back and visit me.