For the last three months I have flown internationally and domestically between mainland Malaysia, Borneo, Thailand, Burma and Cambodia – with only a 30 litre backpack (it's actually a laptop bag). There were many reasons why I took this challenge and it's definitely been an interesting and exigent test to my journey.
It's not all black and white. Some parts of travelling with only hand luggage have been glorious and other times it's been a complete pain in the arse. Here's what I have loved and hated about the experience, should you ever consider go light on your travels.
Love
Walking past queues of stressed-looking people, waiting to weigh in their huge bags at the counters: I just turn up an hour before the flight and print out my boarding pass via Air Asia's touch-screen computers. I have saved many hours off my travel time doing this and it'd be very hard to go back to the inconvenience of waiting. Bish, bash, bosh! Cuppa tea, please.
Hate
Lack of clothing options. Also, I was cold for the first time in 8 months, trekking from Kalaw to Inlay Lake, but I didn't have any warm weather gear.
This is a determining factor to my disdain because I absolutely hate the cold!
Love
Not having to trust a complete stranger with my worldly belongings: I used to die a little inside when I'd wave bye-bye to my big backpack onto the conveyor belt. Travelling with hand luggage only, enables me complete freedom and absolute control over what happens to my gear. And I really like it that way.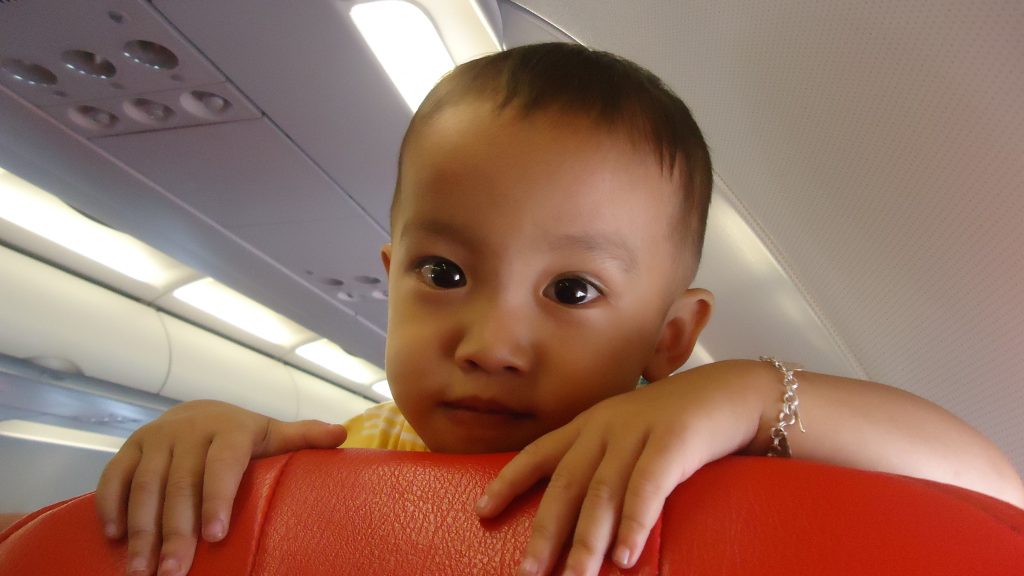 Hate
Although it's nice to have complete responsibility for my bag when getting on a bus or a plane, I find it problematic to store my bag when seated. My hand luggage is bulky and tends to not fit in any overhead compartments and I end up having to sit with it on my lap. Not good for a long journey!
Love
Less packing time!
Hate
Not being able to buy any souvenirs: I'm a man, men like to collect things. One day, when I'm all settled and whatnot, I want a great big 'man wall' with souvenirs from every country that I have visited.
Other men will look at my man wall in admiration and wish they had a man wall too. I also want a big 'man drawer' for really macho things like tribal daggers. *Beats chest*
It's pretty much impossible to do this right now, unless I buy a storage unit and Fedex everything straight away. Food for thought.
Love
Having less weight on my back: Sure, I love a good physical challenge, but I am already keeping an eye on my posture after hours of sitting at a laptop and it has already improved with this change.
Conclusion – will I go back?
I've heard many people who have made the transition to travel light, completely fall in love with it and proclaim that there is no way they are turning back. I don't think I'm one of them (yet) and I'm still not sure if I'm going to commit to being a full time light traveller.
However, I think there are adjustments that I could make to make this more enjoyable. For example, I think I'll give smaller compression sacks another go and I may buy the same size back pack as the one now, but a transformable one with wheels. These tend to be of firmer material and I'm thinking I could pack more stuff in, more efficiently with one of them bad-boys.
Nevertheless, I'm not giving up on travelling with hand luggage only just yet. Anything that saves me time is always worth persisting with, as time is precious and I don't like it being needlessly wasted.
Are you a hand luggage traveller only? Have you tried it, converted back or stuck to it? Any suggestions to make the experience more love, and less hate?