Not only are casinos amazing buildings providing copious amounts of entertainment 24-hours a day, most are built to a grand scale, with prestigious areas for high-rolling spenders. Some only allow those that are well-dressed, others may require a membership – but on this list there is one thing they all have in common: their incredible appearance. Throughout the years we have seen casinos pull off incredible stunts, with volcanos and water fountain displays, particularly in Vegas, you can find all sorts of spectacles when visiting a casino. We've compiled a list of those with incredible decors, all in different styles from across the globe. Take a look and let us know what you think then head over to Paddy Power for some casino action in your own beautifully decorated home: https://casino.paddypower.com/c/roulette.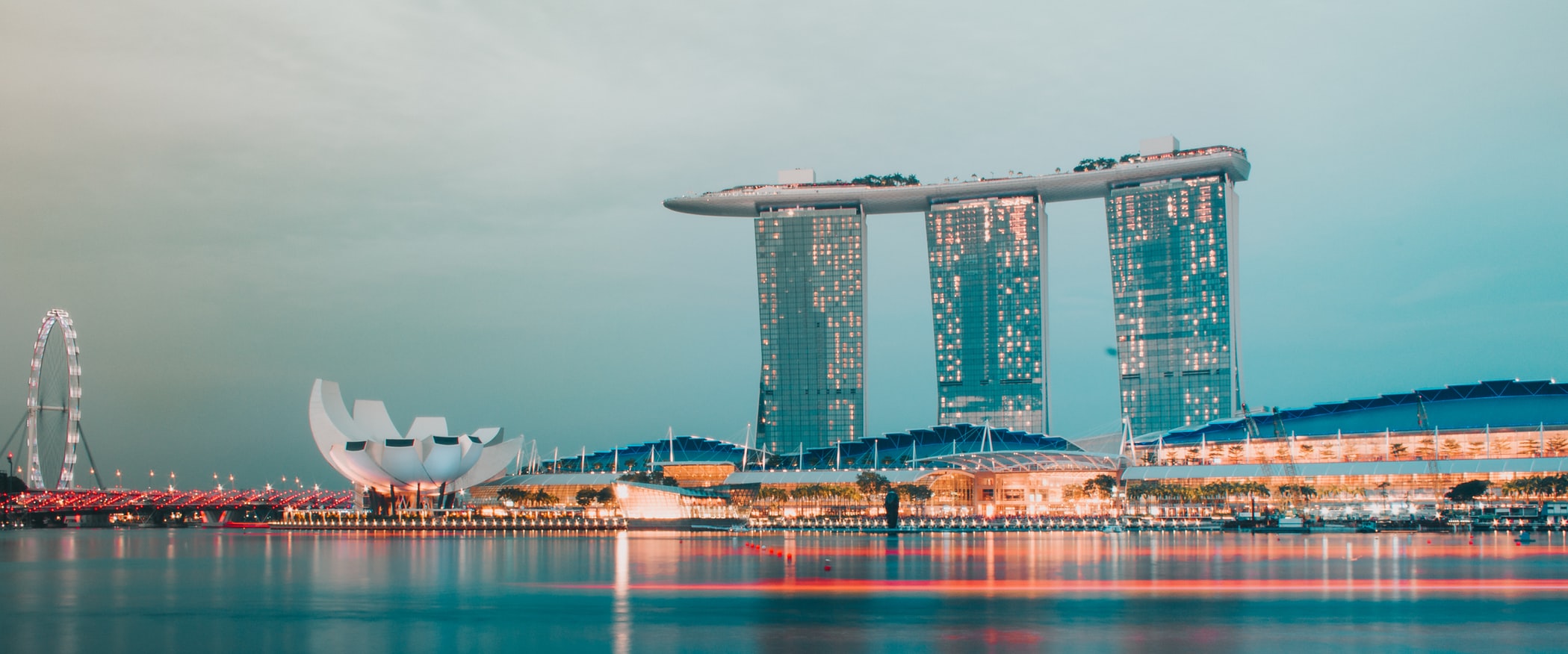 Source: Unsplash | Victor Garcia
Marina Bay Sands in Singapore
Singapore is known for its incredible water feature as the small island is surrounded by beautiful oceans. It's also a great place to find a casino and hosts the iconic Marina Bay Sands hotel and casino. The resort is owned by the Las Vegas Sands Corporation and was initially billed as the world's most expensive standalone casino at S$8 billion (including land cost). In this building, you'll find art-science exhibits, infinity pools, skating rinks, theatres and a SkyPark. The three lofty towers are connected along the top by a cantilevered platform and then overhang the north tower by 67 metres making it an iconic building in the skyline of Singapore. Which is why it reaches our list of most incredibly designed casinos, not only does it dominate the Singaporean skyline, it also hosts some of the most incredible features.
The Venetian in Macau
One of the most iconic casinos of all time is The Venetian in Las Vegas, but its sister casino in Macau is the one which has made the list. The Venetian Macau has stunning architecture and is designed so you feel like you're in the heart of Italy. There are gondola rides available through the waterways of the complex, plenty of shops to spend your money at as well as an indoor arena. The reason why the Macau Venetian beats the Vegas Venetian onto this list is due to its sheer enormity and size. This casino is the largest casino in the world and the largest single structure hotel building in Asia, it's also the 7th largest building in the world by floor area. The grand scale of this casino is what makes it better than its sister casino.
New York-New York in Las Vegas
One of these hotels needed to be from Las Vegas in this list, after all the city houses an incredible 104 casinos. For this list, New York-New York stood out the most. A lot of the casinos in Vegas have extravagant decorations, LED lights everywhere, that attract your attention immediately, but New York-New York has something no other casino in the world does, it goes through the casino. The rollercoaster which used to be known as the Manhattan Express, reaches 67mph, with inverted twists and loops. The rollercoaster can be seen from the sidewalk outside, and also on the inside as you walk around, you'll notice yellow tracks running throughout the building. As far as incredible designs go, this one is breath-taking and for $15 a ride, you couldn't pass up on this once-in-a-lifetime opportunity!
Casino de Monte Carlo in Monaco
The Monte Carlo in Monaco is possibly one of the most iconic casinos of all time – the beautiful building is positioned near the French Riviera, surrounded by stunning scenery. Monaco is a very small country, around 2km with a population of 38,000. The richest people in Europe flock to Monaco to live the luxurious lifestyle, including gambling at the Monte Carlo Casino. This casino is featured in many different James Bond films, as well as other gambling films such as the Ocean's series. The gorgeous structure is crafted with beautiful a mixture of Beaux-Arts and Napoleon III style architectures, built in the 1800s featuring archways of immense detail, this casino stands out and shouts sophistication.
Sun City in South Africa
Africa has an incredibly rich culture, from cooking to dancing, and the Sun City Casino in South Africa is no exception. The South African greenery engulfs the resort it sits upon, so the building itself stands out from its surroundings, with multiple towers and archways, this structure is vast and looks fit for a king. As you can imagine, the South African theme is flooded throughout the casino, with Safari water features and walkways, jungle-like ceilings, the décor in this buildings hosts the very heart of what Africa is, a beautiful landscape. When it comes to casino décor, Sun City certainly stands out from the crowd.