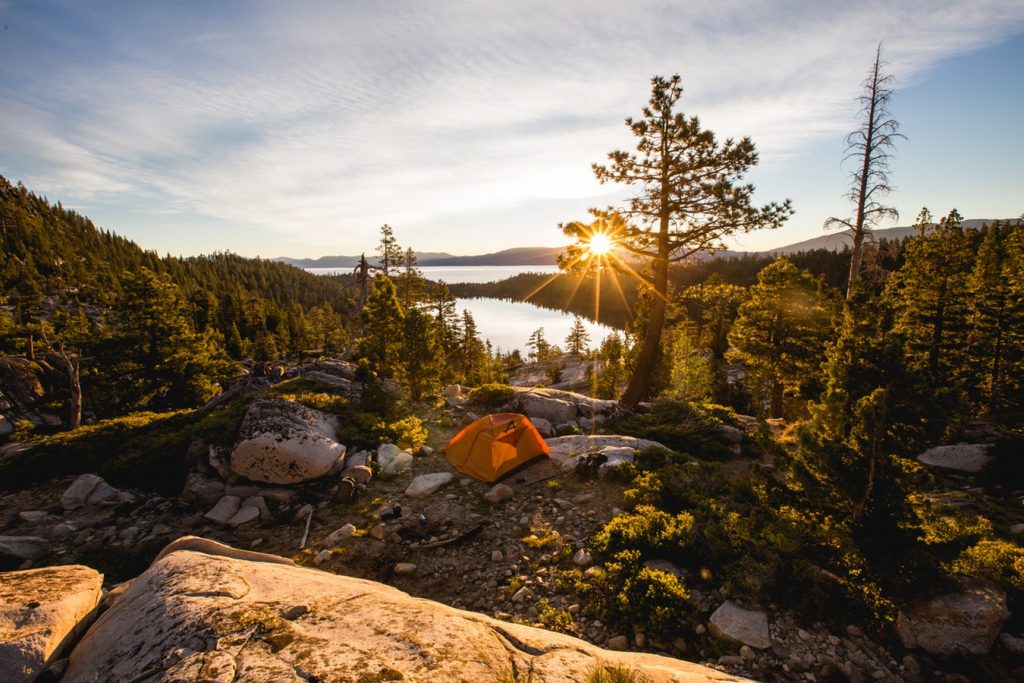 With almost four million square miles of mountain ranges, crystal clear lakes, and lush green forests, America has something for everyone when it comes to hiking and camping.
You are spoiled for choice here, which is why you should be looking for something truly unique, an experience that will take your breath away. One of the great things about hiking is its simplicity. All you need are a pair of sturdy outdoor shoes and your ready to go!
So here are some of the most beautiful campsites that America has to offer:
Crater Lake National Park, OR
Thanks to a volcanic eruption almost eight thousand years ago, we have the magnificent Oregon's Crater. This is a lake that is almost two thousand foot deep surrounded by cliffs and pine. The Crater Lake National Park hosts a whole range of activity aside from hiking and camping, including swimming in the crystal clear waters and visiting the mysterious Wizard Island. There are quite a few hiking trails here, one thing to note is there are a lot of ticks in the area, wear a good pair of hiking pants to stay safe from them!
Jumbo Rocks Campground, Joshua Tree National Park, CA
Very near to the famous Joshua Tree National Park in California. Jumbo rocks Campground is just a short distance hike from some of the most desirable rock formation in the area. The campsites are first come first serve, and there are only two of them, so make sure you arrive early to get the best spot in Jumbo Rocks.
North Rim Campground, Grand Canyon National Park, AZ
A list of the most visually wondrous camping and hiking sites in America, would not be complete without mentioning the Grand Canyon. You know what you are getting with this one, but you have to truly be there to experience it. The most accessible campground in the area welcomes tents, RVs, and is a great thing to check off the old bucket list.
Death Valley National Park, CA
Don't be put off by the name, Death Valley National Park is a beautiful place to visit, and the harsh landscape is seen as being in complete contrast with what is typically considered your average American geography. With nothing but sand dunes as far as the horizon, it is often like visiting an alien planet, but it is breath taking. This is an experience not to be missed and can be viewed by car, by foot, or even on horseback.
Bartlett Cove Campground, Glacier Bay National Park, AK
If you are into a beautiful landscape, heart hammering activities, and potentially dangerous wildlife, Bartlett Cove Campground might be the place for you. Former site of a glacier, it is now home to endless water based activities, and you are cautioned to look out for wolves, bears, elk, and even hump backed whales.
So, if you are looking for an experience with an extra dash of something extraordinary, you might want to look into visit ping a view of these sites. A beautiful landscape can sometimes be the using on the cake for camping and hiking trips, and it certainly doesn't do you any damage, camping and hiking trips are made to appreciate the beauty of nature, so you may as well do the best you can.