Solar energy has always been with us, and the sun gives us enough energy to power the modern lifestyle, yet it is only in the last decade or so that we have managed to develop technology to a point where we can take advantage of this clean and renewable energy source that basically keeps our planet alive. Burning fossil fuels for hundreds of years might well have caused irreparable damage to our fragile ecosystem, and with this new technology, we can finally say goodbye to traditional ways of generating electricity, and in case you are wondering how it all works, here is a brief overview of the inner working of a solar power set up.
Solar Panels– The first generation of solar panels were bulky and very expensive, yet, like anything else, time brings with it many developments, and today, the modern portable solar panel can be folded away, making it the ideal solution for camping and other recreational use. Silicone – which happens to be very abundant – crystals produce electricity when heated, and with some refinement, the modern solar panel is made using copper-indium-gallium-selenide, which is much cheaper to produce than silicone and can be shaped into flexible films. Some of the best portable camping solar panels for sale online are very efficient and portable, allowing you to very quickly set up the system, and with a foldable mat, one can simply roll it over the roof or windscreen of your vehicle and you are good to go.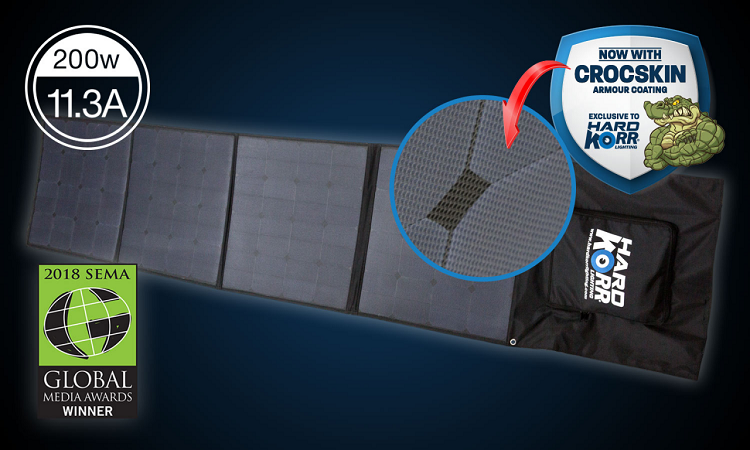 Deep Cycle Batteries– The solar panels are able to create an electric current, but that needs to be stored for future use, and that's where the deep cycle battery comes in. A deep cycle battery differs from a regular car battery, which uses short and powerful bursts of energy that is needed to turn over an internal combustion engine, and the deep cycle battery is designed for heavy discharge (up to 75%), rather than short surges. A deep cycle battery would either use lithium or Absorbent Glass Mat (AGM), which is ideal for deep discharge over a long period of time. This type of battery is much lighter than a wet cell type battery, and if it is sealed, it does not have to always be kept upright. There is an informative blog that explains the difference between a regular car battery and a deep cycle unit, which will give you a deeper understanding of how the two differ.
Connecting Cables– Once you have purchased a solar mat and a deep cycle battery, all you then need are the connector cables, which provide a channel for the generated electricity to be stored. Modern solutions incorporate a 10 metre cable, which is more than enough to connect from the solar panels to the deep cycle battery, and with the right plug attached, the cable can also double up as an extension lead to give you an exterior power socket that can be used for LED lighting or other devices you might want to use.
If you enjoy heading off into the wilderness for a few days of solitude, solar technology will give you all the power you need, and not only is it renewable and clean, it is also free.