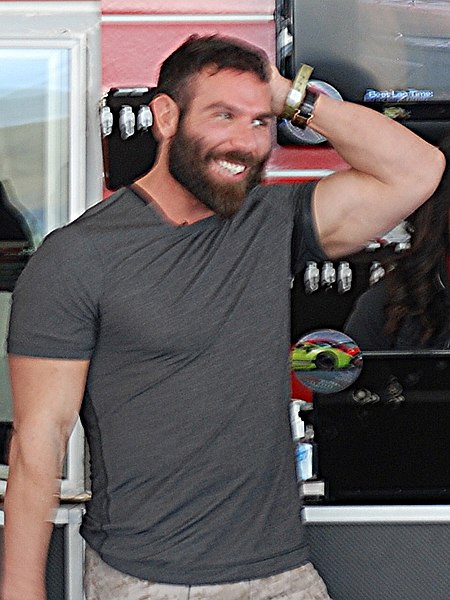 Dan Bilzerian – it might be a name you're familiar with. If not, you probably should be as the man behind the name is something of an impressive marvel. Coming from a background of American-Armenian descent, he was born and raised in Tampa, Florida. His Armenian father worked with the stock market doing corporate takeovers and built up a tidy trust fund for both Dan and his brother Adam. Dan had always had big dreams and decided  to try his hand at becoming a US Navy SEAL, something he never managed to achieve. While this was something he wasn't able to attain, it just made his resolve to do something with his life stronger and eventually he got into gambling, initially using the trust fund money to finance his trip from Tampa to the glitz and glamour of the western states where he managed to get his foothold into the gambling circuit. But just why is Dan Bilzerian famous? Read ahead to learn more.
Gambling came as something of ease to Bilzerian, with him often raking in thousands upon thousands in single sittings. The most he ever purported to win in one session was a cool ten million dollars, although the claim is disputed. Nevertheless, he has made millions through endorsements of online casinos as well as playing against professional players, which he started doing in 2009. The 2009 tournament saw him come in 180th overall and he won around $37,000 which was a good result for someone new to the circuit.
Gambling and playing poker in the casino wasn't enough though. With the excitement flowing through his veins from previous wins, Dan Bilzerian began to host some of the world's hottest poker players at his private home for high stakes games where he'd manage to make even more money. By this point he was living in LA and living large and fast, raking in Twitter and Instagram followers, earning him the nickname 'Instagram King' due to his posts about high living and the lavish lifestyle he leads.
With over $100 million to his name, it's easy to see how he can lead a life that has people wanting to see more. What with his high stakes side bets including racing cars as well as cycling, there's no sign of Bilzerian slowing down. Two of his most famous side bets include a drag race bet with a supreme court judge worth $400,000 which Bilzerian won, along with a bet that he made with Bill Perkins which stated that Bilzerian could get to LA by bicycle in under 48 hours, managing it in around 31.
So if you've been wondering just why Dan Bilzerian is famous, now you know!