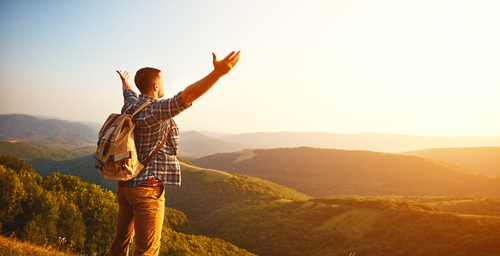 Traveling is an excellent way to learn about the world. Choose destinations that are offbeat compared to your usual options. If your normal weather is cold or freezing, take a holiday to one of the tropical countries. Sri Lanka sports a tropical climate and offers several activities to spice up your holiday.
Planning a trip can be a pain even for seasoned wanderers. However, the pride and accomplishment you get every time you say "It was a voyage by me, for me" is something that's hard to match. Of course, hiring a trip organizer is another way to go so you can focus more on enjoying your holiday.
In case you don't have a solid plan on what to do or where to go to in Sri Lanka, here are some suggestions:
Romantic Getaway
You might be looking for a getaway with your loved one and this country may surprise you with its romantic mood, or you might be creating a blog and showcasing your trip with stories and photos. Either way, Sri Lanka's central highlands boasts of picturesque sites that can stir the romantic in you. Imagine hills, mountains, lush greenery, waterfalls, awesome views; Sri Lanka offers all of them.
Some of the well-known destinations in Sri Lanka that will enhance the romantic vibe are:
Nuwara Eliya. Previously called Little England, Nuwara Eliya provides a retreat from the hustle and bustle of everyday life.
Bandarawela is an excellent place to go for leisure walks amidst its temples and waterfalls.
Balangoda and Belihuloya are places where you would want to be for a trekking adventure.
Sri Padaya Peak offers a more spiritual journey and is great for unburdening your soul.
Wild Sri Lanka
Sri Lanka hosts one of the highest concentrations of indigenous wild and plant life in the world. Several species of flora and fauna are endemic to Sri Lanka, and you can spend days seeing and learning about them when you go on a nature trail tour or a wildlife tour.
The wildlife sites to visit are:
The Yala National Park is a favorite destination for wildlife enthusiasts.
Mirissa – is a coastal town in Southern Sri Lanka. The beaches here are well kept maintaining its natural pristine. To top it off, you can go whale watching!
Kaudulla – one of the excellent safari spots for getting close to elephants.
Kitulgala – indulge in white water rafting, laze by the lake, and bird watching.
Don't forget to bring your cameras but avoid flash photography. You wouldn't want to cause a ruckus by startling wild animals or annoying other tourists.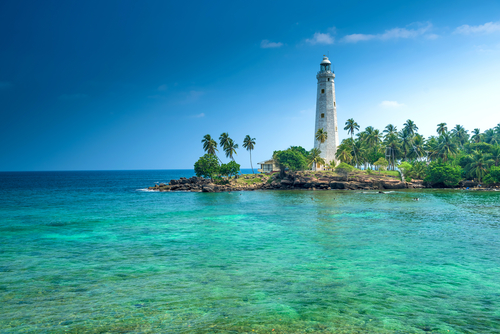 Enjoy the Beach Life
If you're looking to dive into pristine waters and to relax with sands in your toes, you will enjoy their beaches. Sri Lanka's palm-dotted coastline is a perfect destination for beach lovers around the world. Indulge your inner thalassophile by laying on the beach and basking under the sun, or swimming in the pristine waters surrounding Sri Lanka.
Here are a few of the beach resorts to check out:
Koggala – is perfect for long beach walks.
Unawatuna – to ease your jungle beach curiosity.
Pasidukah – snorkel or dive and marvel at the beauty of its coral reefs and ocean life.
Weligama and Hikkaduwa – these are great spots for surfers of all levels.
Culture Trip
Culture is part of a country's heritage and identity. Immerse in Sri Lanka's rich history by exploring several of its ancient sites. Try the local delicacies and engage in light conversation with the people. Majority of the people understand and even speak in English so communicating should be less of a hassle.
Here are some places to indulge in Sri Lankan culture:
Kandy – visit the Royal Botanical Garden or schedule your holiday in time for the Esala Perahera Festival.
Dambulla – is marked as a World Heritage Site and within it is the ancient Dambulla Cave Temple. This temple hosts several artifacts depicting the life of Gautama Buddha.
Jaffna – is in Sri Lanka's northern region. Experience Tamil culture first hand.
Kataragama – is a city that hosts Buddhist, Hindu, and Islamic pilgrimages. You can also witness Theemithi, a religious practice where devotees walk on fire.
Conclusion
Holiday trips are meant for relaxing, but you can do more than that. Let the world know about your Sri Lankan holiday through social media. If you're someone who's not keen on remembering details, record your trip and do a video blog instead. Respect the rules though, as some areas may not allow photography or video recording.