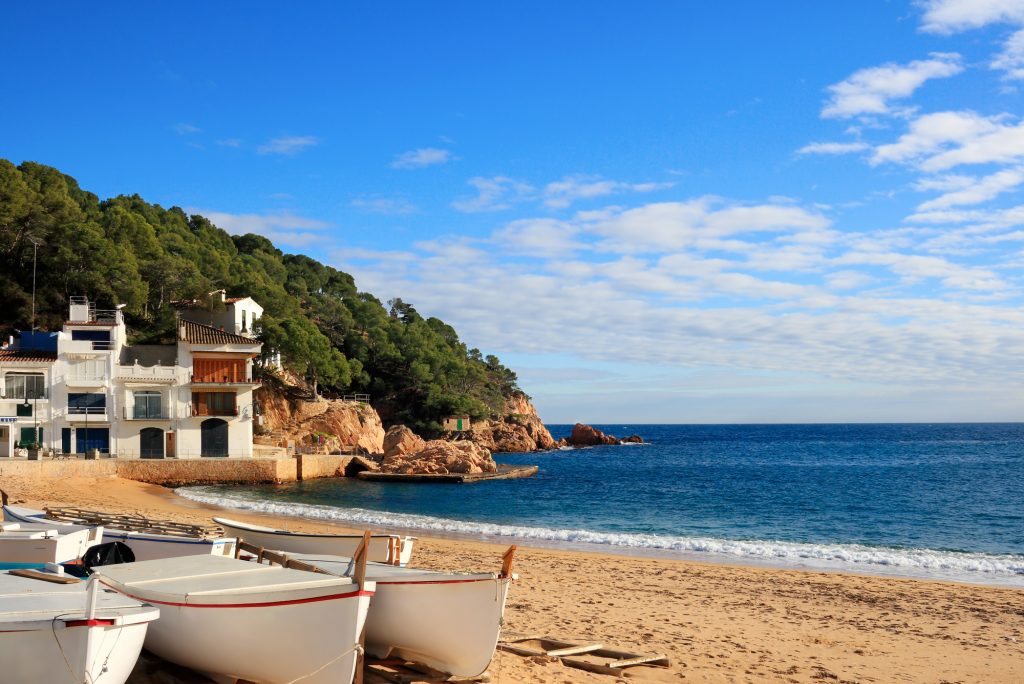 Have you ever been to Spain beaches? These are some of the best beaches in the world. To start, here are the 5 Spanish beaches you need to visit.
Did you know that more than 100,000 people visit Spain every year? They get straight off the plan and hire a car from the airport before going off and exploring everything the country has to offer?
Many tourists come for the delicious cuisine, the beautiful architecture, and the rich history. But they also come for the perfect climate and gorgeous natural landscape, including the beaches.
Are you planning a trip to Spain? Then make sure to make time for a visit to at least one of these five Spain beaches.
1. Asturias
For those accustomed to the smooth, sandy beaches in the southern United States, Asturias will be a great change of pace.
This beach is surrounded by emerald green cliffs that look down at crystal blue waters. So, it won't matter if you are a beach person or a mountain person, because this beach offers both in immediate proximity.
2. Langre, Cantabria
This beach is hidden in a quiet, rural part of the country, making it the perfect place for a romantic getaway. Adventurous couples may even be interested in taking advantage of nude-friendly parts of the beach.
If you are more of a sporty traveler, you will certainly enjoy the waves for surfing. Alternatively, you can take a hike along the verdant meadows topping limestone cliffs.
There are several boutique hotels that provide ideal access to this beach. For a more intimate experience, vacationers can rent holiday homes from owners abroad.
3. Cala Mesquida, Majorca
This beach may look more similar to traditional beaches than some of the other mountainous beaches, but it is still stunning. The sand is smooth and pale, while the water is a clear and brilliant blue.
There are many hotels and apartments along this beach. These give guests the ability to enjoy gorgeous views of the ocean and shore from their room. You can also enjoy dinner at one of the many restaurants that line the shore.
4. Marbella, Costa Del Sol
The beach at Marbella has something for everyone. Younger travelers will enjoy partying at the beach club, while families can take a more laidback approach.
Visitors have many options for hotels directly on the beach, making it easy to access the sand and surf. For a more active activity, consider taking a paddle boarding class, or visiting the tennis courts at the hotel.
5. La Concha Beach, San Sebastian
While many of the best beaches in Spain are secluded, not all of them are. La Concha Beach is right in the town of San Sebastian.
This gives visitors access to both the beach and the city. The bustling town offers many opportunities for dining and partying.
Plan Your Visit to Spain Beaches Today
If you're ready for the perfect getaway, these are just five of the countless beautiful Spain beaches that you can plan to visit on your next European vacation.
Do you want to learn Spanish in preparation for your trip? Check out this post more about my experience learning the language.