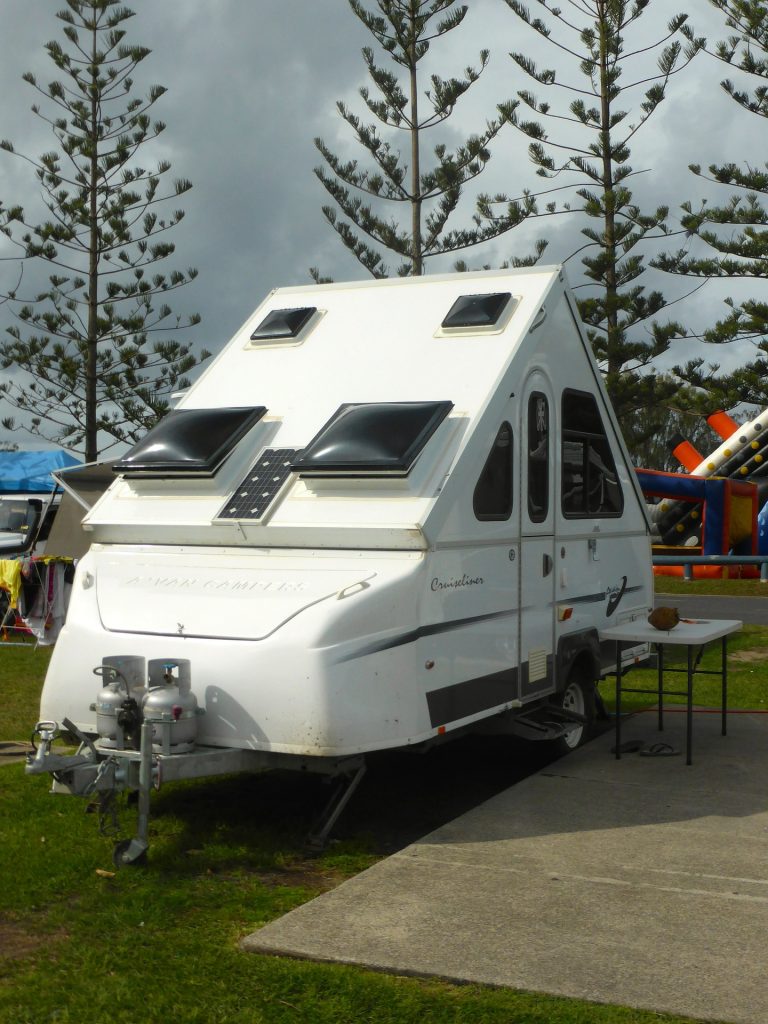 If you're taking a caravan holiday in the UK but you're not sure where to go, then check out this list of the 10 best caravan parks to visit!
It's that time of year again in the UK when families get ready to plan their caravan holidays.
If you're not sure which caravan park to visit this year, we have some suggestions. Do you prefer seaside or countryside?
Read on to learn about the best caravan parks to visit.
1. Littlesea Holiday Park, Dorset
Located in Dorset, Little Sea Holiday Park has a lot to offer for the entire family.
You'll be able to pick from a variety of locations to settle your caravan with views of the lagoon and Chesil beach.
Since the park is opened from March 20th to November 3rd, there are indoor and outdoor pool options. Parents can enjoy golfing, bars, fishing, and shopping. Children can enjoy the play area, pools, and even horseback riding.
There are a variety of sports available such as fencing, football, and archery.
The park offers modern facilities such as toilets, showers, and washing machines.
2. Devon Cliffs Caravan Holiday Park, Devon
Equipped with over 1,6000 caravans and semi-private sandy beach, Devon Cliffs is a popular vacation destination.
Even if you don't want to stay in a caravan, the park offers a designated area for tents during the high season.
During your visit, you can enjoy from sailing, spas, multi-level pools, children play areas, and sports coaching. The facilities include toilets, showers, and hairdryers.
There are plenty of shops and restaurants in the area whether you choose to cook or eat out.
Also, relax by the seaside beach, with lifeguards on duty, while your children play.
3. Doniford Bay Holiday Park, Somerset
Doniford Bay Holiday Park is one of the most affordable out there. You can expect a family of four to pay ?726 for a week even in the high season.
Although it's affordable, it still has many activities for everyone to enjoy. There is an indoor and outdoor pool. The indoor pool comes with a fun waterslide for children to enjoy.
There are other activities to enjoy such a wall climbing, zip wire, golf, and other sports. Not to mention this park is on the coast. Central coast caravan parks have a lot to offer.
4. Lakeland Leisure Park, Cumbria
As the name suggests, this park is part of the southern Lake District, only a short distance from Morecambe Bay.
This holiday park is opened staring late March and remains open until early November.
The facilities have been recently remodeled and offer family rooms, separate showers, and special facilities for disabled visitors. They also offer laundry facilities and a variety of restaurants and cafes.
If you decide to visit in the cooler months, they offer an indoor heated pool. Or a regular outdoor pool for the warmer months.
5. Greenacres Holiday Park, North Wales
If you're looking for a grand family park to spend your holiday, Greenacres is the place to be.
Since the size of this park is quite large, it can fit 1,000 caravans to either own or rent. The park also offers access to the Black Rock Sand beach, which stands 3 miles out on the Llyn Peninsula.
It doesn't matter what time of year you decide to visit, there are activities for everyone.
This park offers both heated indoor and outdoor swimming pools, fencing, tennis, archery, and football.
6. Bay View Farm, Cornwall
For those who like to explore the Lake District of North Yorkshire, Bay View Farm is the place to start.
You get to choose to camp in one of the many grassy fields or pick the ones with a view of Morecambe Bay.
This park offers large field designated for sports, playgrounds for children, and riding. There's also golfing, fishing, and shopping.
7. Hopton Holiday Village, Norfolk
Hopton Holiday Village has won over visitors throughout the years, and it's one of the best-rated parks in the country.
This park is right off the coast of Great Yarmouth and offers access to the area's sandy beaches.
Hopton offers lots of entertainment for the entire family. Children can take swimming lessons, enjoy the paddling pool, or enjoy one of the heated pools.
There are many sports courts, golf and other forms of entertainment for parents.
8. Haven Seton Sands Caravan Holiday Park, Scotland
If you want to venture into the Southern Highlands of Scotland, then head to Seton Sands.
Seton Sands offers a 9 hole golf course for dads to enjoy while their children enjoy other activities.
This is one of the best caravan parks scoring high ratings on TripAdvisor and Hoseasons.
The park also offers archery, fencing, mini sports, and their very own football academy.
There are a variety of restaurants and bars available as well as entertainment venues.
9. Lydstep Beach Holiday Park, South Wales
Out of all the caravan parks, this is one of the smallest and coziest parks.
People go to Lydstep Beach to feel a sense of community and to unplug from their daily lives. Although it's intimate and smaller, it doesn't mean it's quiet.
In fact, there are lots activities to do at Lydstep. Families can enjoy a variety of water sports, wall climbing, and relaxing on the beach.
If you feel like going out to explore, Tenby is only an 8-minute drive away.
10. Vale of Pickering Caravan Park, North Yorkshire
If you want to go to a park that is opened most of the year and it's surrounded by the countryside, then Vale of Pickering should be on your bucket list.
Expect your caravan to be surrounded by trees, foliage to shelter you from the wind, and flower beds.
Although this park doesn't offer swimming pools, it does offer riding, fishing, children's play area, and golf nearby.
The facilities offer well-maintained toilets, showers, and washbins in some cabins.
Explore these Caravan Parks this Summer
Caravan camping is a cherished activity many people enjoy in the UK. These are only a few examples.
If your favorite caravan parks are not on this list, then let us know in the comments.
Care to set yourself new travel challenges? Then check out our page. If you simply want travel inspiration, check out Where I've Been.