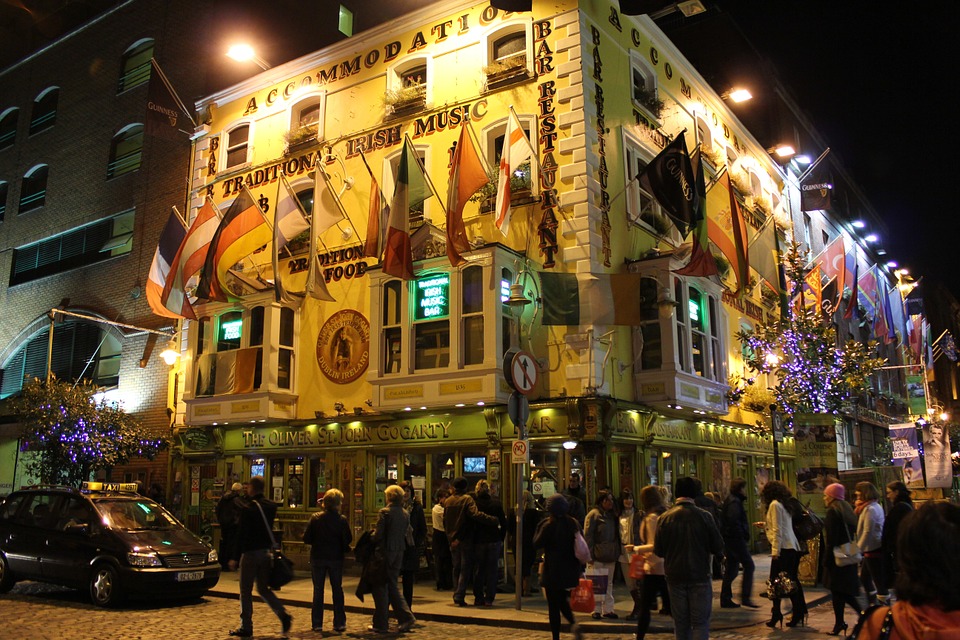 Dublin is a family-friendly destination that you can go with your kids. The city filled with many attractions that are suitable for both children and adult from children's museum to immersive tours that you can explore from the heart of the city.
You can also go sightseeing at the largest zoo in Ireland or go on a fun and thrilling adventure at the veritable chocolate wonderland that will linger in your kids' memory.  Holiday trip in Dublin with kids must go without any issue. If something does go awry, like lost luggage or lost cash, you must prepare with hassle-free travel insurance in advance.  The AA Travel Insurance has the right travel insurance for your family holidays at attractive prices. If your kids are under 18, you can include them on your policy for no extra charge.
I am sharing the best activities that you can enjoy with your family during your Dublin holidays:
Enjoy The Museum's Free Events In Dublin And Mayo
One of the best things that you can do while in Dublin is to visit the National Museum of Ireland and they highlight of the attraction is that they host many free family events that will leave you mesmerized. On the trip here, your kids will learn to write like an Egyptian, preserve fossils, become a historian and so on.
Take A Pony Ride At The Irish National Stud In Kildare
Irish national Stud is 800 acres with mesmerizing sceneries, and it is just 30-minute drive from Dublin and the M50. You will get to experience mesmerizing and thrilling fun activities to do with your kids at this attraction from riding of beautiful horses to just enjoying the lovely scenery. If you are lucky to be here on Wednesday and Sunday in July and August, your kids will get to enjoy summer events like free pony rides and so on.
Visit TheArk, Dublin
Ark Dublin in Temple Bar is a unique cultural center designed for this purpose. Here children between the ages of 2 and 12 and their families can explore theatres, music, literature, art, cinema and dance and much more. And the ark has a special theme every summer.
Go on family Quest at Birr Castle Gardens
The Birr Castle Team has created a fun and educational Family Quest that will take young explorers on a discovery, adventure, science, and nature. The quest is included in the price of admission and is available to all families visiting the city center. Pick up your mission on arrival at the reception. Kids will love the tree house and adventure playground with bouncy pillow, sandboxes and more. Then visit the Science Center for some of the amazing scientific discoveries that have taken place here.
Enjoy The Outdoor Theatre With A Picnic
Walk through the rabbit hole with the Chapterhouse Theater Company to present the classic story of Alice's Adventures in Wonderland at Belvedere House & Gardens. From the unforgettable white rabbit to the crazy hatter, to the fearsome queen of hearts, Alice's journey could not be more adventurous. Presented in a beautiful Victorian costume and accompanied by songs, dances and original music, this production will delight the whole family.
Bouncing And Gliding In Lough Ree
Hopping, Slipping, Excited, Splash and Repeat on Baysports, Hodson Bay. The largest inflatable water park in Lough Ree, Ireland on the Shannon River! No matter what the weather, with a wetsuit you are guaranteed a unique experience.
Find Fairy at Fairy Woods Erica, Cootehill
Fairy Forest Erica was created by parents Natasha and Ciaran to honor Erica's memory and her unwavering belief in fairies and magical realms. It is also a big thank you to the people of Cootehill and the surrounding area, whose passion and support never left Erica during the trip.
Take A Look At The 20 Meters High Kerry Camp
Visit the 20-meter Wetlands Tralee Bay Observation Deck and nature reserve with serene environment. You can enjoy guided boats, bird skins, water sports and excursions from here.
Embark On An Epic Adventure In Dublin
The Irish EPIC tells the story of the Irish diaspora. With the latest interactive technology, you can track the history of 78 million people and 10 million travel related to move from one place to another, influence, motivation and connection. It's an epic way to learn about Ireland's huge influence, from writers and scientists to entrepreneurs and athletes. Stamp your passport along with the tour and send a lost virtual postcard.
Discover art at the National Gallery of Ireland in Dublin
The National Gallery of Ireland, located in the heart of Dublin, has the National Collection of European and Irish Art and caters for children and adults alike. The millennium wing tour desk offers a free family pack with paper, pencils, explorer trails and activity cards. They also have free audio guides that are suitable for children from 6 to 10 years of age.