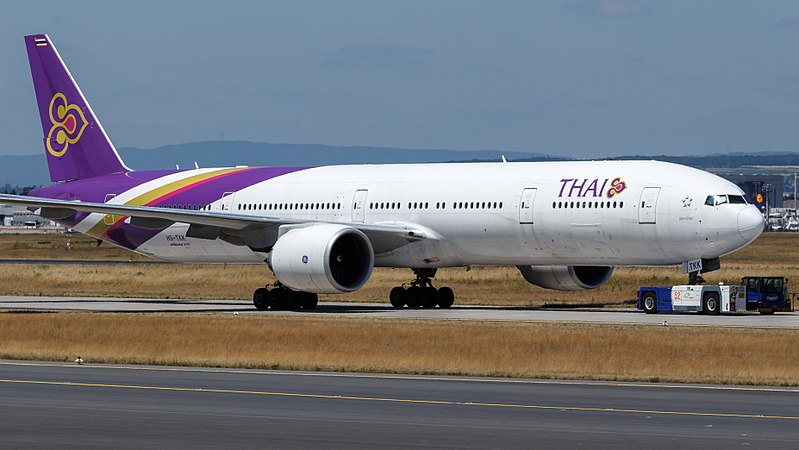 Source: Wikipedia
Foreign travel is a gift of our modern world. In a short space of time you can find yourself transported both, culturally and socially, into a whole new world. New horizons open up, your senses are bombarded with sights and smells never before experienced. Asia is a continent full of diversity, rich with color and traditions that have evolved over thousands of years. This is never more evident than in Japan.
Ancient and mystical, Japan conjures up the awe and wonderment, perhaps more than any other nation. The Japanese are adept at preserving the old and embracing the modern. Modernity evolves seamlessly with thousands of years of culture and tradition, resulting in a contented, spiritual and tangible way of life. Millions of travelers have visited Japan to discover, and try to understand, this complex society, and they leave with unique and lasting memories.
Japan receives over 30 million visitors a year, many of them flying in one of 6 cities serviced by us at Thai Airways. With our modern fleet, every week we bring thousands of visitors to Japan with multiple daily flights. As part of our quest, we are continually looking for new ways in which we can enhance our customers travel experience, in the air and on the ground. Now, fly with us and enjoy a little bit extra when you visit Japan.
We have teamed up with the most iconic name in Japanese retail, Takashimaya. Started in 1831 by Shinshichi Lida, Takashimaya Shopping Centers now occupy some of the most architecturally distinctive buildings to be found in Japan's major cities. Top name brands in retail and dining occupy thousands of square meters of modern, glitzy shopping malls and plazas.
Whenever you travel, and where ever you travel, you will most probably look for something special to bring back with you. Something that will continue to spark your memories of special times in special places. Our new partnership with Takashimaya Shopping Centers has been devised specifically with this in mind. We are giving you, not one, but two great opportunities to help you remember your visit to any one of five fascinating Japanese cities.
When you book with us to visit Osaka, Kyoto, Shinjuku, Nihombashi, or Yokohama and shop at the Takashimaya Shopping Center, you will qualify for a 1000 Yen discount voucher to redeem against your purchase when you spend 10,000 Yen. Just present your boarding pass to claim your voucher and enjoy great savings on all manner of high-quality goods. In addition to your complimentary discount voucher, when you spend 100,000 Yen you will be in receipt of a free gift. A beautiful, clasped coin purse is yours, absolutely free.
Book your flight to Osaka, museums and galleries are aplenty, and this city is said to be one of the best food experiences in Japan. Visit Kyoto, Japan's most historical destination, incredible temples and shrines along with the charm of the old city, make Kyoto unmissable. Shinjuku offers lively nightlife for clubbers and wonderful restaurants for food lovers, and a visit to the worlds busiest train station is mind boggling. Nihombashi is literally the center point of Tokyo from which every other point is measured, and uniquely, you can explore Nihombashi by kayaking the waterways. The city port of Yokohama is known for its historical beauty and its botanical gardens, a beautiful city for a laid-back break.
Five wonderfully diverse cities, all with one thing in common, discount vouchers and free gifts await you at Takashimaya Shopping Centers. Simply book your return ticket to any of these destinations, and fly any time from now until the 31st July 2019, to qualify for your discount voucher and a free gift.
Check out the Wonder Visit Campaign Here.