Imagine discovering a whole new world, with new species and free museums such as shipwrecks and sunken submarines from World War Two. Envisage the feeling of floating weightlessly like an astronaut, but having just enough control to feel superhuman. More importantly…imagine a world where you can have a wee at any time without having to find a bathroom!
(That's what sold it for me; as I have the bladder of a pregnant woman).
Last week I decided to add a new hobby to my list and took an 'open water' scuba diving course. Basically that means that once qualified, you can dive to as deep as 18 metres with a fellow qualified Scuba Diver. The qualification before that means you would have to be supervised every time you want to dive in the future – which doesn't sound too fun to me.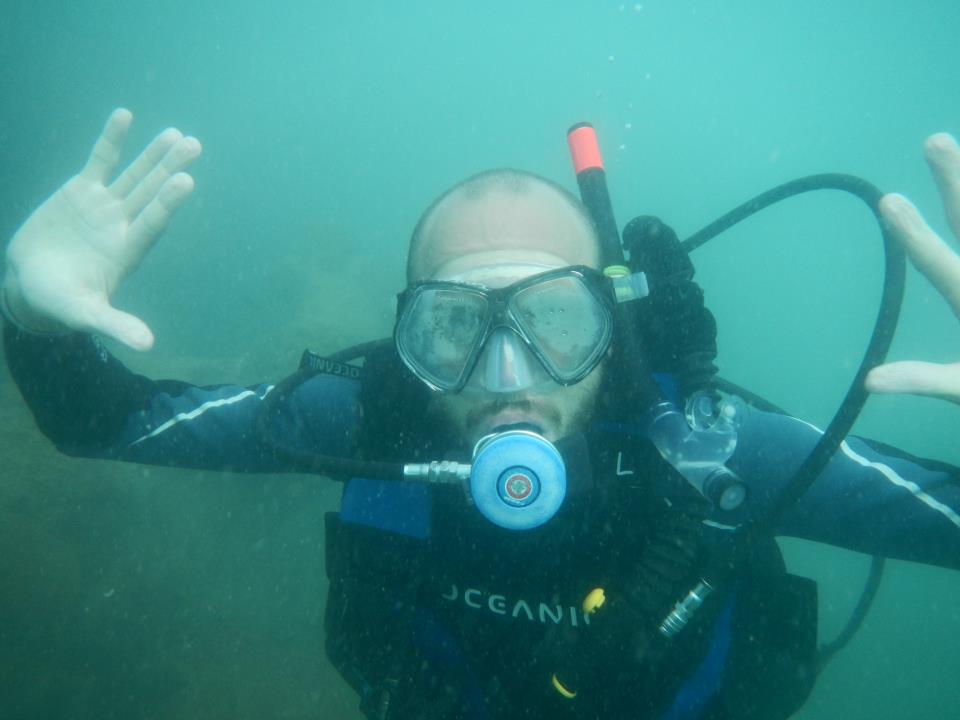 How Much?
The 4 day course costs $420 in Borneo's Damai beach resort – which is a little pricier than some others I checked out. Seeing so I was already so amazed by Borneo's unique nature, lush greenery, spectacular jungles and lovely beaches – I thought there were worse places to be!
The main reason we took the course was because there is a sunken Japanese World War Two ship to see, but unfortunately it was 22 metres below the surface – meaning I'd have to get the advanced certificate after this qualification, in order to see it.
What Does the Course Consist of?
The Scuba Diving Course is intense. On the first day, you are given your text books and these are going to be your homework on top of all the other work you will be doing. You'll find Scuba Diving surprisingly tiring and you'll just have to make to time to read up on your newfound hobby.
Day one will be death by video and arithmetic! I wasn't too good at mathematics at school because it bored me. However, seeing so it was the end of the football season, I suddenly turn into an arithmetic genius and could tell you the 17 different permutations and league positions, if you were to give me a predicted result from a specific fixture!
This came in handy as the maths side is a lot to get your head around, but very important because diving too deep in close succession can be fatal.
The other three days are all practical and learning skills such as emergency exits from the water, safety stops, and saving your buddy should they have the unfortunate event of running out of air. The final test comes on the last day of the course. Your Scuba Diving instructor first demonstrates what they want you to do, and then you follow on to show you are competent.
You maybe should take it serious and not knock out a "YMCA" or "Saturday Night Fever" dance, every time you pass a test. Not that we did that or anything.
As well as the questions in the book, you have to pass a 100 question test and get more than 75% to pass. I'd recommend practicing the maths side as much as possible, as there are a lot of questions on that side of Scuba Diving and it could one day save your life!
Final Thoughts
It's always a pleasure to be around somebody who loves what they do and have a genuine passion for their trade. Our Instructor "Eng" was a breath of fresh air – a proper sweetie! She works six days a week diving and on her day off…..she goes diving!!
She had so much time for us and often helped us during out of course hours, making sure we understood the amplitude of new information that we had to process. I'm happy to have a new certificate to my name and also, I have been informed that she is now my "Borneo Mam." 🙂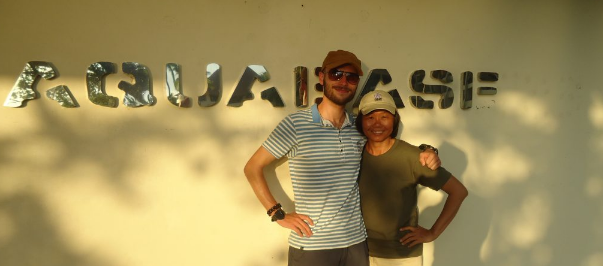 When you first squeeze into your wet suit, with your heavy tank on your back and awkward equipment in the blistering sun – you wonder what you're letting yourself in for. But once you breathe under water for the first time and see the new world at the bottom of the ocean – it's more than worth it!
Are you a scuba diver? Any recommendations for some of the best spots around the world? Do share!