Casa Maravilla is a 3-levels eco bungalow located in Cabarete – a town in the Puerto Plata province of the Dominican Republic, noted for its tourism and beaches. Every room is a room with a view here as the hotel brags a private beach for you to kick back and relax, safe in the knowledge that there won't be any Germans to steal your sun lounger.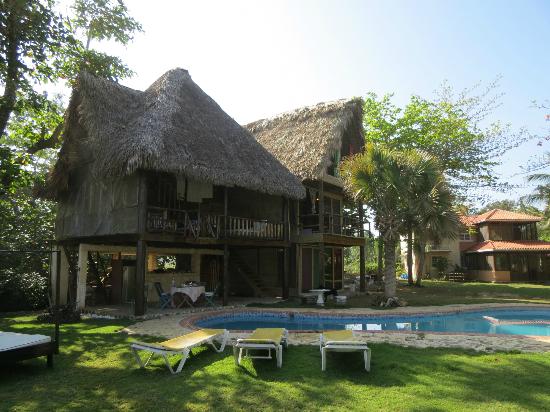 The lodge is a ten minute taxi drive from the main towns of Sousa and Cabarete where you can check out the other beaches and drink the Dominican Republic national drink Mama Juana.
Casa Maravilla is also a paradise for surfers/windsurfers with perfect waves for such activities (direct quote from an excitable Canadian surfer who stayed there at the same time as me). Apparently the fact that it's on a private beach means there's no fighting other surfers for the adrenaline rush of a big wave – just hours of enjoyment all to yourself.
The intimate setting is perfect for some much needed relaxation and solace for the traveller who needs to unwind. Friendly dogs are also an option if you're a dog lover like myself. They'll also leave you alone if you're not! Perfect addition to a paradise spot – nothing quite beats falling asleep to the crash of the waves! 🙂