After finally falling in love at first sight with a country (Japan) – the next country which I immediately visited from there was always going to have a hard time with regards to comparison. But I wasn't expecting quite the fall from grace that occurred. I don't believe in writing controversial statements for the sake of traffic, or to get people's backs up. My blog is a place of honesty due to my personal experience and you can't always like every country you visit. So on that note, it would be completely genuine for me to affirm – that South Korea sucks and I do not want to ever go back there.
If there's anything to take away from my travels it is this – people make the places positive or negative. Sightseeing is overrated – people are generally not. They're either amazing or awful and nothing in between. Some buildings may tell a story, but they do not move. They stay the same. People move. People talk. People are vulnerable. People are present. People interest me. You can be in the dirtiest, loudest, crowded, most chaotic country – but if you're around polite, friendly, warm, fun people – it's almost impossible to have a truly bad time.
And that's my issue with South Korea. I found the natives of Seoul and Busan to be unfriendly, cold, antisocial, rude and occasionally a little racist.
I don't even know where to begin. Everyone look so depressed, dressed in office suits in their abundant choices of American chain coffee shops, or rushing to work with their 'get the hell away from me' vibe. Every single time I was lost in the street and tried to get help, I was ushered away incredibly rudely. And yeah – I know I'm in their country and not speaking their language. I know that English isn't widely spoken there, but that is a poor excuse for acting the way they act.
I don't speak Swahili. But if I was in the UK and a Swahili person came to me for help – I'd try my best to help them. Body language is powerful too. And South Korean's body language says "f**k off."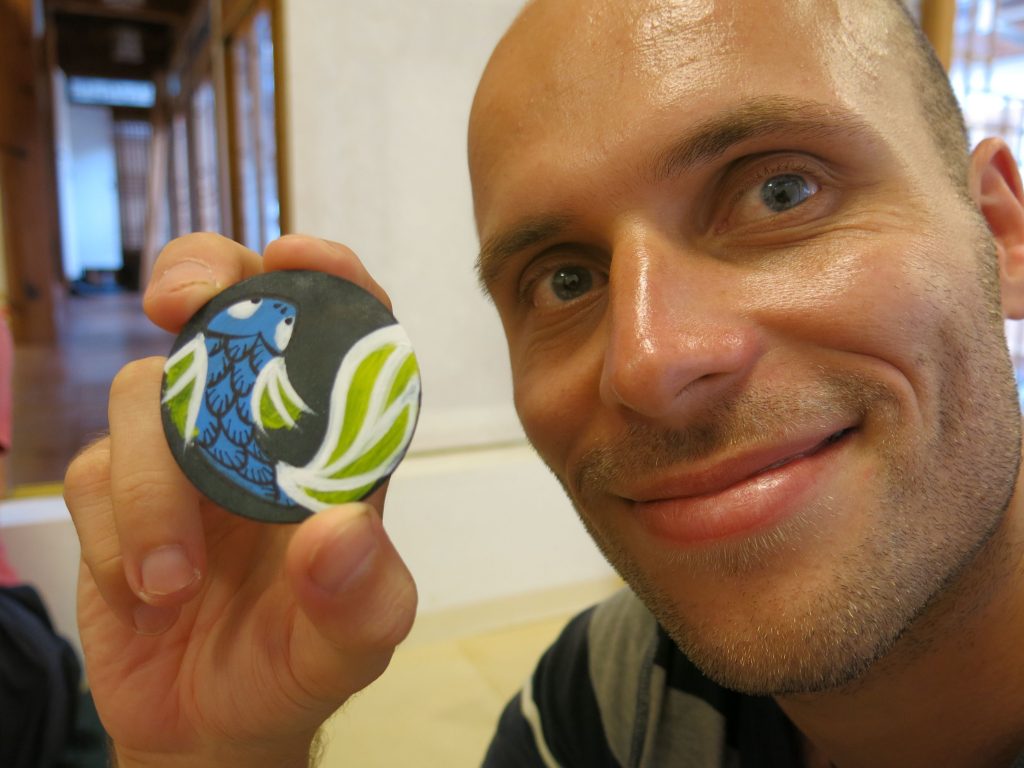 The Japanese speak little English, but I found them to be the polar opposite. And yes, discussing parallels between South Korea and Japan is like comparing a plain Ryvita to a double chocolate gâteau drizzled in maple syrup (with a steaming brew of Earl Grey on the side). There were several isolated incidents where myself and other caucasian folk were turned away from establishments simply because; "no white people." (Which confuses me, because Korean women use a shit-load of white makeup to try and look more white). My friend was shocked (obviously) and the staff answered with a half-assed apology. My friend retorted with "no you're not." 
I agreed. I didn't feel they had any sense of sympathy, guilt, or in fact any emotion that would be described as human.
So yeah, South Korea is joining Vietnam on my naughty country list. Because of my experiences with the people.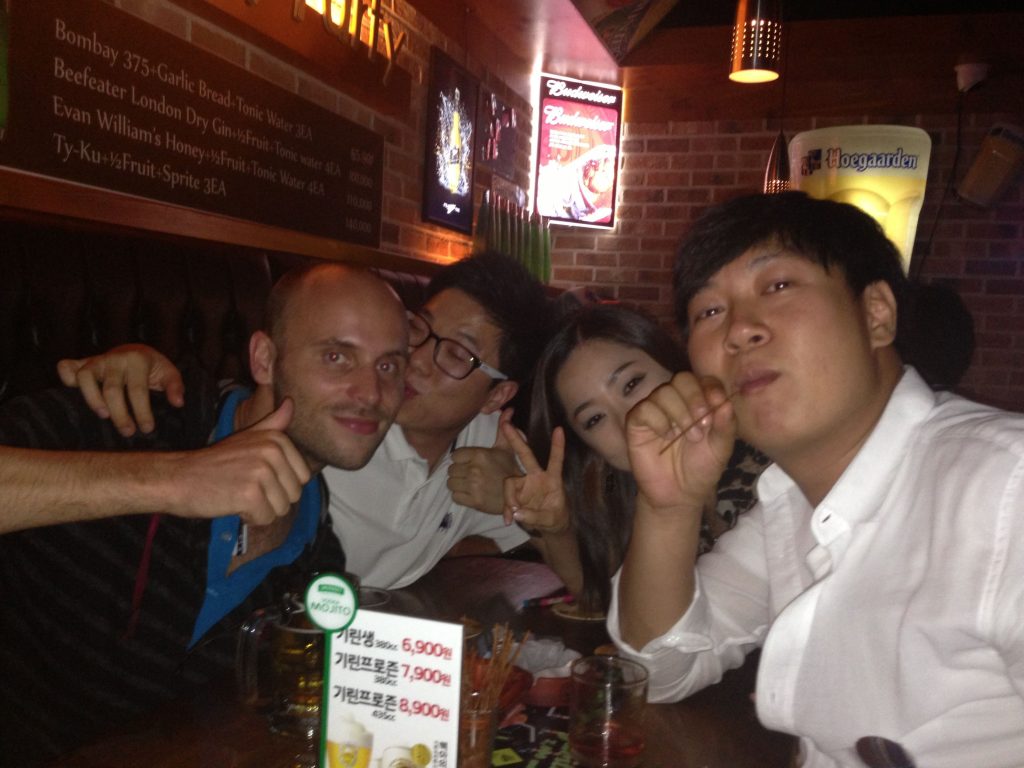 The message I get from Vietnam is; "give me your money now, or go away." The message I get from South Korea is more like; "Don't talk to me. Don't look at me. Get away from me and leave me alone to sit here and hate life." I'm sure there'll be some hippy-dippy explanations out there such as my negative energy from my first experience perpetuated more negative energy. Or that I didn't quite understand the culture. And that's correct – I really do not.
I wholeheartedly agree that living in a country is a very different dynamic from just passing by and playing tourist. A few weeks ago I pretty much stood up for the Germans and backed them up against what I felt was an incredibly unfair perception – and I felt I could do that because I lived there. But I'm yet to be convinced that this was the case here.
I really tried to like South Korea, but I did not. I know when I'm not welcome and I never felt welcome in the land of…ummm – filtered coffee, suits and palpable misery? (Don't even get me started on the worst world cup football stadium tour of all time).
Edit: Looking back at this article is weird and I don't even recogonise the anger/bitterness anymore that I seemed to have carried at the time, but I'm clearly not the only one who had a bad time in South Korea. (Some of my defenders are even South Korean themselves).
I try and write at least one entry to every country I visit and if I was a people-pleaser, I would have written a simple '5 thing to do in South Korea' article and moved on. But my feelings at the time were real and so I'll keep the article as it was (deleting it from existence feels shady to me).
With that being said, after sifting through some of the hysterical, professionally-offended loser Korean expat comments (piss off and cry into your kimchi) – there were some constructive criticisms that I openly accept and such a damning verdict on a country that I barely spent enough time in, with a population of 51 million people – is ridiculous. (And so is comparing it to another country upon landing).
My bold claims about why Korean girls wear white make-up was totally unfounded, based on ignorance and I was rightly corrected. I lacked a lot of class in this article and I commented strongly about a culture, which I don't really know anything about (other than the fact they make brilliant movies, stick 'OldBoy' on your list of movies to see).
However, there are plenty of supporting comments of the article (and in my inbox) from people who lived there for a long time. I accept some of the criticism on here, but those that left overemotional and aggressive comments (many of them rife with double standards and cliches) gave me a good laugh!
I'm done replying to this article.