When people think of making their very own 'travel bucket list,' the first on the list is usually – Skydiving. I'm no different in this respect and I do love a bit of adrenaline pumping through my veins. So 'strapping myself to a beautiful stranger,' trusting said stranger with my life, and giving him permission to hurl us out of a moving plane – 15, 000 feet in the air seemed a good option! I didn't just want to skydive though – I wanted my first jump to be memorable and I wanted a beautiful view to look down upon, if I could overcome my rush during the dive. Where else better than Wanaka, New Zealand?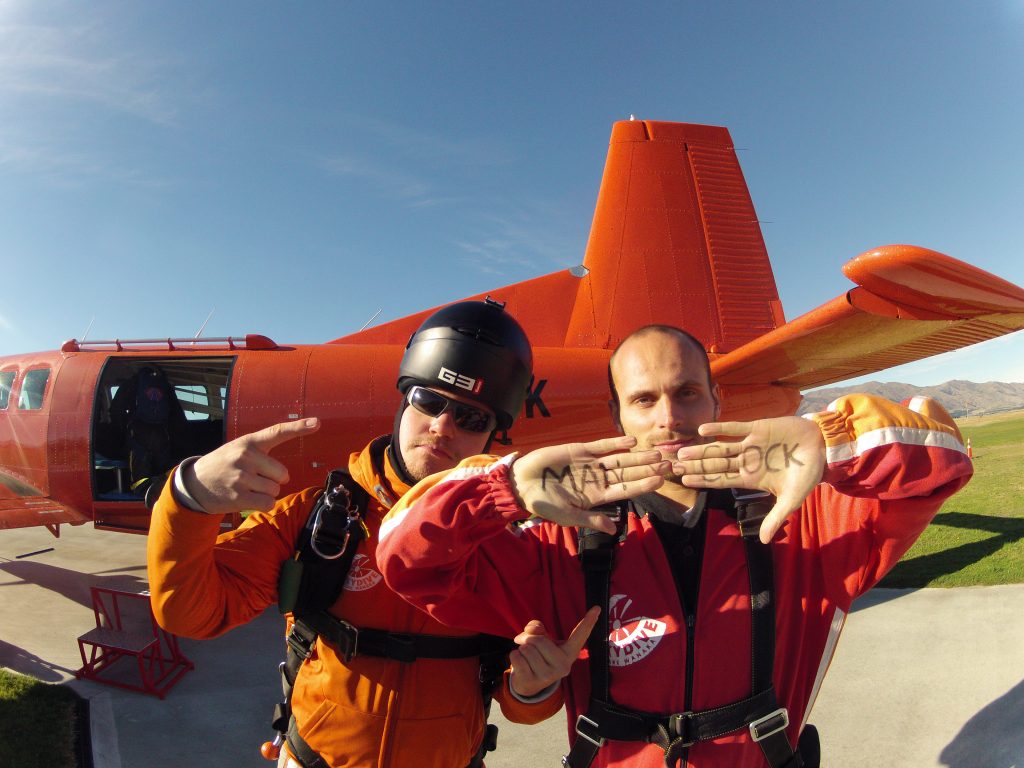 New Zealand is pretty much nature's eye candy. A photographer's wet dream. I figured that Wanaka got the bragging rights when it comes to adventure sports mixed with beauty, considering it overlooks New Zealand's highest mountain – Mount Cook. Not to mention the sexy snow-kissed mountains around Lake Wanaka and its; 'Lord of the Rings' locations. My travel partner in crime and I chose to go with Skydive Lake Wanaka. Once all the safety lessons concluded in the friendly atmosphere office – off we went to get ready and meet the guys who we were going to trust with our lives.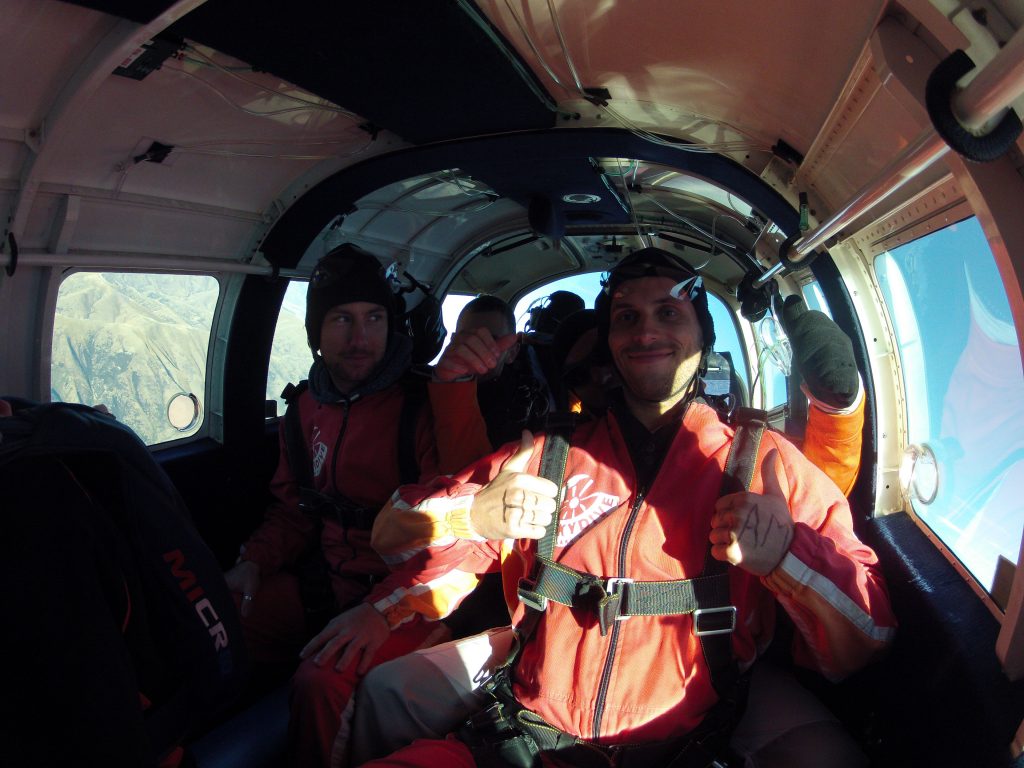 The girl who sorted out our jump was from Newcastle (UK), so I didn't have to put my international fake phone voice on to be understood. Winner! I wasn't expecting to be interviewed before the jump and you'll see how nervous I was, as I am talking in riddles on the video. Sky Dive Wanaka have a team of skydiving cameramen and audio specialists to put together a cool video (music included) and photos to remember this spine-tingling experience.
My 'beautiful stranger' was a great guy who made inappropriate jokes about us dating while strapping himself to my back to calm my nerves. He turned out to be a multiple-times Norwegian tactical skydiver champion. So I knew I was in the best hands possible.
I can't even remember getting in the plane – all I remember is the off-the-scale adrenaline rush as I was launched out of the plane. And the absolute euphoria dancing around my veins. Skydiving is not an anti-climax, or overrated – it's the ultimate rush and it must be experienced. As I looked down upon aforementioned stunning locations and landmarks below me, whilst parachuting down to the ground – I knew I had chosen the perfect location and company to tick off the top of my own travel bucket list.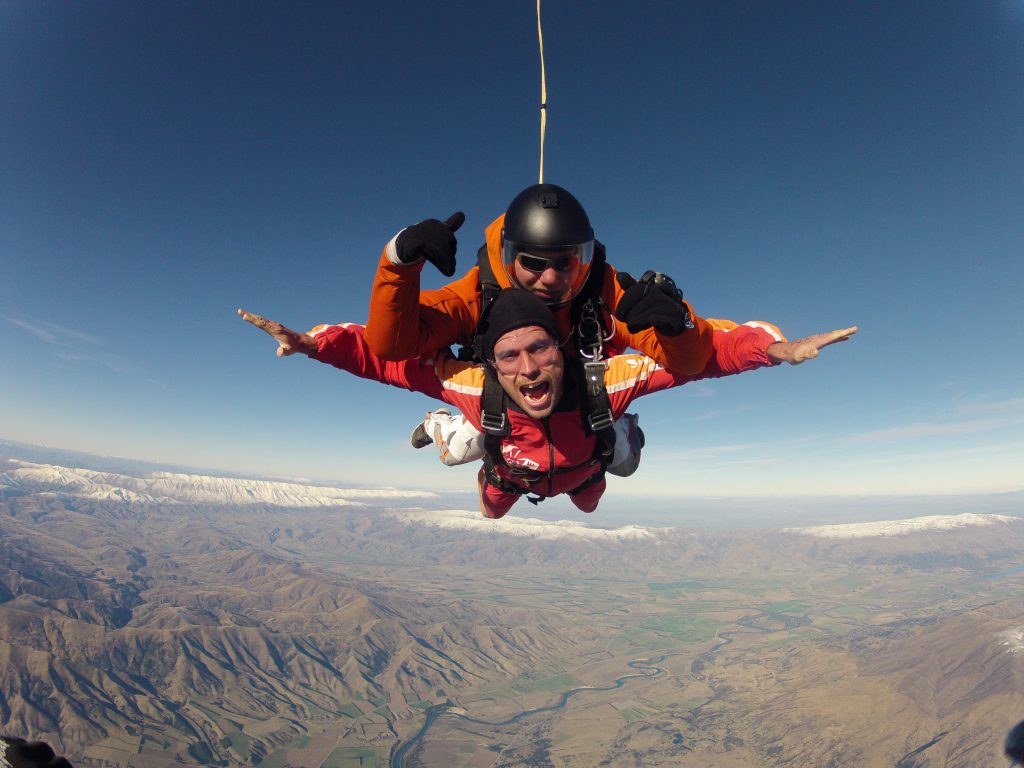 Edit: The version came without audio as Youtube marked some song snippets breached copyright useage (Danger Zone and Don't Stop Me Now). Booooo. Sorry! I'm working on it. Feel free to check out how stunning New Zealand and Wanaka is in my New Zealand photo album.