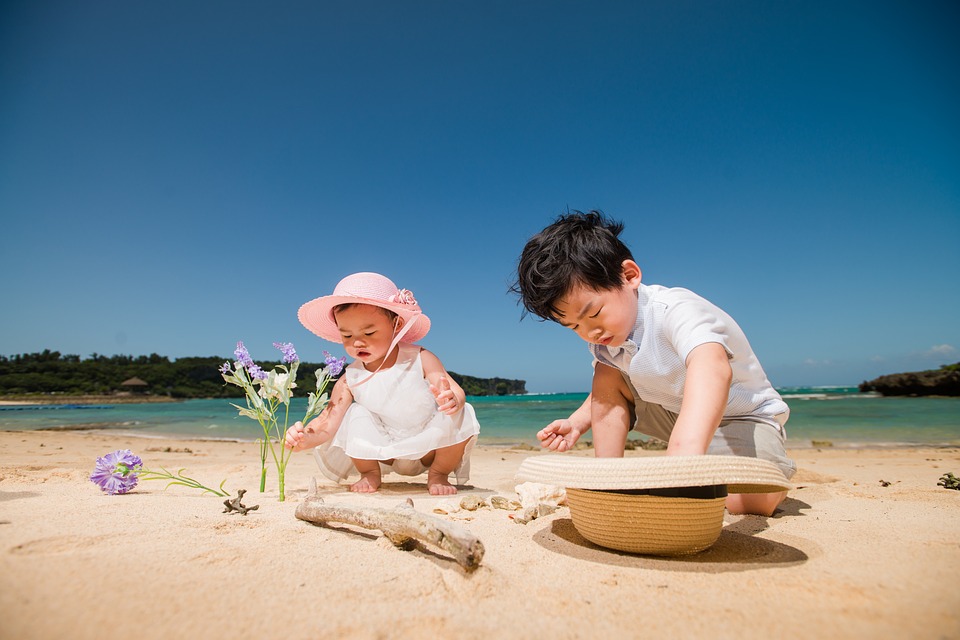 Travelling is an amazing experience that gives people the opportunity to broaden their knowledge about different cultures, create lifelong memories, make new friends all over the world and most importantly, spend quality time with close ones. Even though travelling with kids can be difficult at times, this is the only way of developing their spirit of adventure and making them want to experience more. Nowadays people can travel to every corner of the world as long as they have the necessary resources and do a bit of planning beforehand. It would be a shame not to give kids the opportunity to discover new cultures and try out new cuisines considering how easy it is to travel these days.
With a bit of planning beforehand, the whole experience becomes a lot more enjoyable. No matter how young your kids are, you can still have a great time if you learn how to leave stress behind. It is true that you need to do a bit of planning beforehand, but it is worth it in the end. At the same time, if you like to live a spontaneous life you can have a great vacation as long as you remember to bring enough money and a safety kit for the whole family.
Just do it
As already mentioned before, the idea of travelling with kids is very overwhelming for both "fresh" and older parents. No one says that it is a piece of cake, but the only way of finding out how your kids react while travelling is by doing it. If you are scared of going on a long flight with your toddlers, you could start by planning a trip to a closer destination. You will survive no matter what. After all, they are your kids, and you know exactly how to calm them down. Back in the day parents gave kids toys or books to read and play with while travelling. While those are perfect, tablets might be a bit easier to carry around. In any case, you will be able to benefit from a few minutes of quiet time.
Take it Slow
There are a lot of items that you need to pack and many more tasks that you need to take care of before going away. Yet, remember that you are going on vacation and you want to relax. Try not to rush anything. Plan your trip in advance, books your flights and accommodation and organize everything so that you have plenty of time to get from one destination to another. This makes the whole experience more enjoyable and gives you time to stop for a breath. If the idea of travelling with your kids makes you anxious or you want to be able to spend more time with your partner while away, you might want to bring a nanny with you. If planning an itinerary is not your forte or you want to take everything as it is, you can do your research about certain destinations and learn more while reading online reviews and travel blogs.
Pack Lightly
This is one of the most critical tips that everyone needs to remember while going on vacation. Even though it might be tempting to pack the whole wardrobe and many other unnecessary items just to be prepared for unexpected events, you need to remember that almost everything can be bought abroad. If you are travelling with kids, you should pack a few outfits and any other indispensable items such as nappies, formula, but all of those depend on children's age. At the same time, it would be a good idea to put together an emergency kit that the whole family can use in case of emergency. Getting a headache is inevitable in some situations. That's why you need to be prepared beforehand.
Capture Family Travel Memories
This is great from different points of view. First of all, if you remember to purchase a few disposable cameras before leaving and give them to your kids, they can keep a modern travel journal for you. You can put together a scrapbook and enjoy amazing memories for the rest of your life. At the same time, disposable cameras are most of the time cost-effective, so you are not risking breaking your expensive phone or DSLR camera by giving it to your kids. Lastly, you can see travel through their eyes. This could come in handy for your next trip. By seeing pictures that your kids take while abroad you can determine their interests and know what kind of vacation to book next time.
Track Kids at all Times
Even though this sounds a bit uncommon, a lot of parents use GPS devices to track their kids while away. If you are worried that your kids might get lost, but you wish to give them a bit of freedom, getting bracelets or other kinds of devices that allow you to track their location is the best thing you can do. Otherwise, your vacation can easily turn into your biggest nightmare. Kids love wandering, and they tend to walk off in a matter of seconds. Whether they are playing at the hotel playground or on the hotel corridors, it is fundamental to know where they are at all times. This gives you peace of mind and while giving them a bit of freedom.
Explain the Journey
If your kids are new to flying or you are visiting a new country, talk them through it. Explain to them what is going to happen and when. Most kids love the idea of flying, and you need to make sure they are safe through the whole process. After all, travelling is an adventure that everyone needs to live to the fullest, but explaining the journey beforehand can give a bit of peace of mind and get rid of some emotions. At the same time, by telling your kids where you are going next, they know exactly what to expect and maybe even remind you if you forget something. The worst thing you can do while travelling is to get stressed. Keep calm, and everything will be just fine.
Travelling with kids is not the easiest task, yet making travel plans in advance is the best tip that everyone needs to keep in mind. Remember to pack well, leave plenty of time and take everything as it comes.