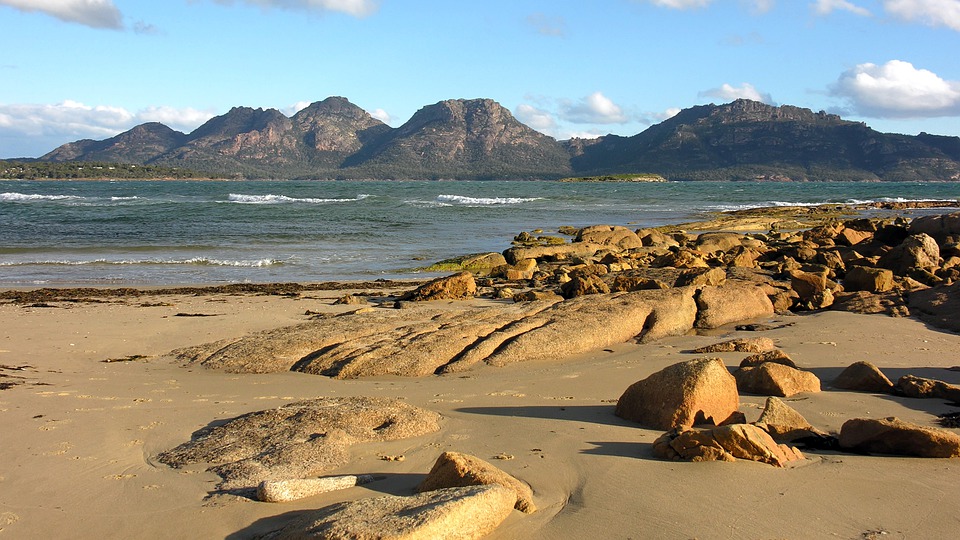 Australia is one of those places which intrinsically exhibit the diversity and vibrancy of the creation. Plethora of animal and plant species are found here, some of which are unique to this continent.
The large expanse of the continent does not hold back travelers from venturing out into far off places. But there are some secret tourist spots in Australia that you must have never heard about.
1) Lake Bumbunga, South Australia
This is one of those places where you would not be able to resist yourself from taking pictures. This popular honeymoon destination is located just 25 minutes away from Port Wakefield, the scenic pink hues of the Lake is fascinating. The high saline levels of the water renders a pink color to the lake and its adjoining landmass. It is an incredible sight to see!2) Cockatoo Island, New South Wales
Designated as a World Heritage Site by UNESCO, the island has been the hub of Australia's shipbuilding industry. You can reach the island by taking a short ferry from Circular Quay and enjoy the eloquent shores. The option to go out camping in the night makes the island all the more thrilling.
3) Cape Pillar, Tasmania
Covertly hidden on the fringes of Tasmania's southern coastline, Cape Pillar has some of the tallest cliffs in the region. Some of these pillars rise as high as 300 meters, making it an incredible view for travelers. The capes have a peculiar rocky surface and can be accessed only by foot.
4) Bay of Fires, Tasmania
Another secret tourist spot in Australia, the Bay of Fires is located on the eastern side of the northern coast of Tasmania. This particular spot is known for its pristine blue waters and white beaches. The coastlines are adorned with pungent blue and orange-red granite. The breathtaking view of waves thrashing the boulders on the coastline is impressive. Very few people visit this spot, making it an ideal place to spend some quality time in the company of nature.
5) Gunlom Falls, Kakadu National Park
Kakadu National Park is known for Aboriginal people who have been living here for thousands of years and for its exquisite rock formations. Gunlom Falls is a rare and largely unexplored landscape found inside the park that will leave you spell pound. Located some 30 kilometers away from the southern entrance of the park, you can climb to the top of the waterfall and take a dip into the waters. It looks like a natural infinity pool!
6) Point Hicks, Victoria
It is a lighthouse located in Croajingolong National Park and is a 6 hour drive from the city of Melbourne. You can park your car and take a stroll along the 2 kilometer stretch to get a glimpse of beautiful natural confluence. If you are lucky, you will even get to see whales, dolphins and diverse species of birds. It is purely a traveler's hidden paradise.
7) Castlemaine, Victoria
If you want to head to a city that breathes life and adventure, head to Castlemaine, Victoria. You will get an insight into the culture and typical lifestyle of Australian people. Walk down the streets of the city and you will see incredible sculptures, textiles, handicrafts and jewellery. There are also distinct varieties of wine and local cuisine to delight your taste buds. This is why it is considered as one of the best secret tourist spots in Australia.