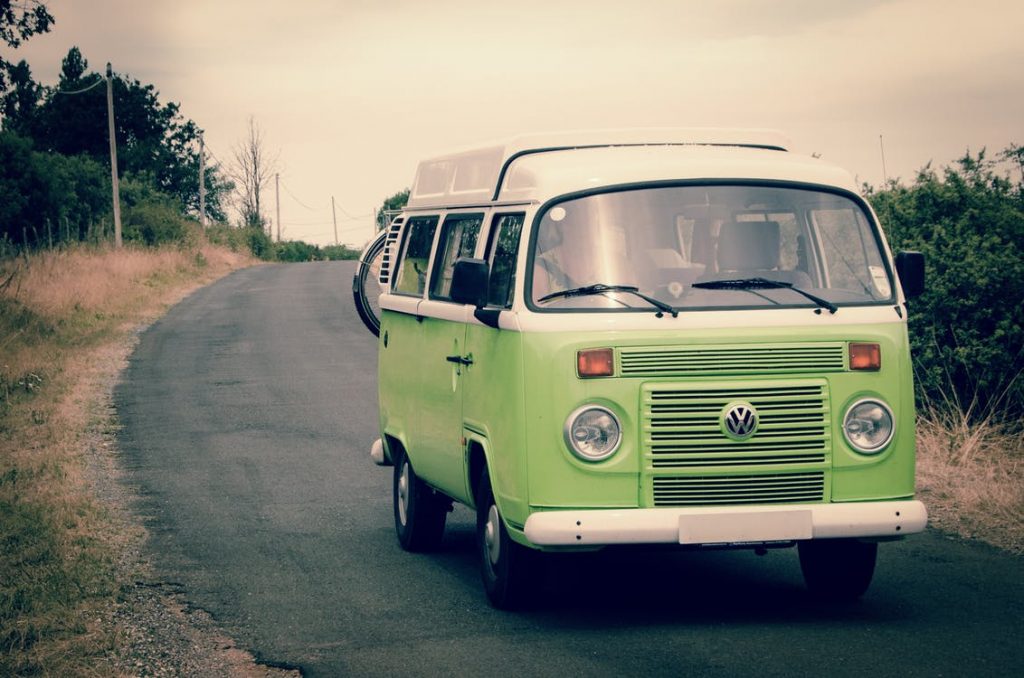 The average cost of a two-week holiday per person is nearly £1200, plus £227 per week in spending money. That's a total of £1654 for one person for two weeks. For many of us, that simply isn't feasible. While quitting your job and travelling the globe may be your dream, there are many reasons it may not be a possibility for you. But for a fraction of the cost, you could road trip to dozens of interesting locations.
Where To Go
Maybe you dream of sailing through the crystal blue waters off the coast of Greece one day. Sure, that would be splendid, but have you seen all there is to see in your own country? It may not be exotic or seem quite as fascinating as some of the destinations you've dreamt of, but there are some beautiful spots around you to see for a lot less time and money, and you don't need a plane ticket to get there.
Take a pilgrimage to the place where your favourite band was formed. Travel to a museum that holds a painting you've always wanted to see in person. Go see a concert in a historic venue that's always intrigued you. Where you go is entirely up to you, so decide what you deem interesting and go and find it.
Do The General Prep Upfront
Road trips are a great way to see the world. Instead of flying between major destinations, you can take in local sights you may have otherwise never known about. And you can treat a road trip just like the one-way ticket backpacking adventure you've dreamed about, but you can be back in your office on Monday morning. You'll start the general prep to becoming a road warrior before you leave.
Many road trips are planned with a destination, but this is about the journey. Maybe you drive a truck that isn't conducive to road tripping: poor gas mileage, not enough seating, no room for luggage. If this is a lifestyle you'd like to undertake, perhaps it's time to trade in your truck for something more practical to long-distance driving. Then you'll want to familiarise yourself with some practical apps to help you along the way. You'll want to choose your favourite traffic and maps app, and definitely figure out where your road trip music will come from.
Flexible Accommodations
If you don't make hotel reservations, you can be more flexible about where to go and when to stop. Sure, you can do your research and save money on hotels by booking in advance, but plenty of hotels still offer last minute deals. If you don't have to get from Point A to Point B today in order to check into a pre-booked hotel, then you'll be able to take that detour to a beautiful winery you saw advertised along the highway. Not having reservations will also allow you to get in your car and just drive without a plan: the road trip version of getting off a plane in a foreign country and setting out by foot and train to wherever the wind may take you.
Ask Around
Remember that locals know the best places in their towns. Ask around for the best restaurants, the coolest museums and obscure shops, and local attractions you may not have heard of. Just because you've devoured the Lonely Planet guide to this particular area, it doesn't mean you know all there is to know. Getting to know a place through a local is the best way to understand a new city, rather than simply scratching the surface as a tourist. Who knows, you might even make a new friend or two in the process.
Not everybody has the ability, the money, or the personality to leave everything they know behind and travel to the far corners of the earth. Don't be discouraged by lack of funds, family ties, or other things keeping you from seeing the world. There's a whole world at your fingertips that you can access from the road, and with a little foresight, some flexibility, and a friendly attitude, you can make a small, inexpensive road trip a great success and satisfy your thirst for seeing new places.