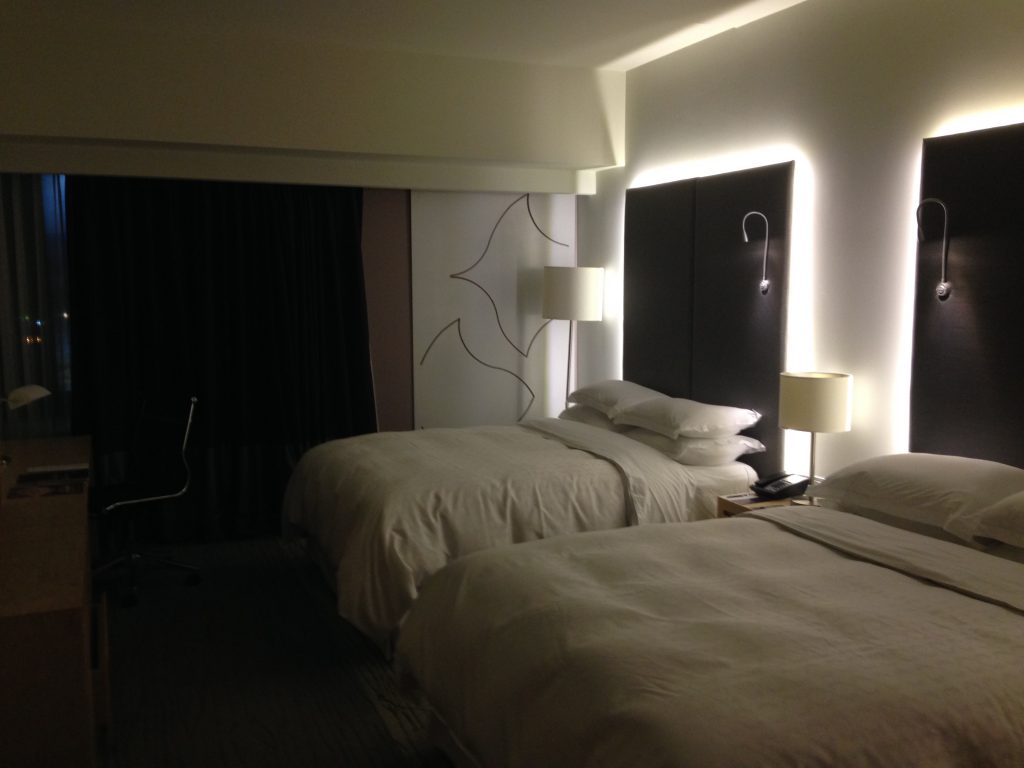 The Sheraton is a mighty upper-class hotel chain, which surely needs no introduction. However with that being said, I've stayed in my fair share of disappointing big name hotels over the years with shoddy service and things not working and I've found that you can have a mixture of experiences with the same brand in different locations.
There's rarely a thing that winds me up more on the road when I decide to splash out after and treat myself. Luckily, I didn't have this problem with the Sheraton in San Jose, Costa Rica. After an absolute nightmare land crossing from the Nicaraguan border (be prepared to wait and queue there for several hours, ladies and gents) we arrived at 2 in the morning got ourselves checked in, and sank into our giant marshmallow beds and fell asleep before our heads even hit the pillow.
After feeling like a scumbag, backpacking around in the same old clothes for weeks and eating terribly – the Sheraton and its facilities was the absolute perfect place to start being a better man. I headed up to the gym on the top floor in the morning and put in an hour workout – the gym had enough weight machines and dumbbells to do a full body workout and there is ample space to jump around when punching the punchbag.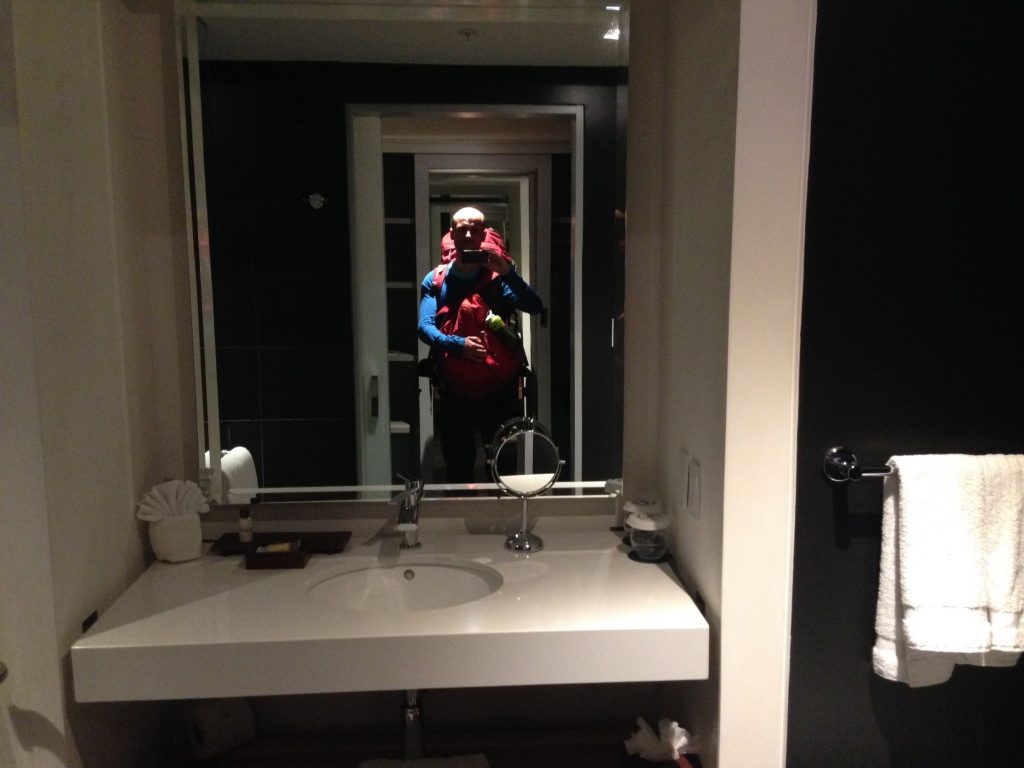 After my workout I got a bit of vitamin D on the terrace by the pool and made my way down to breakfast (which is open between 6-10am). Travelling as a vegan can be a pain in the bum and I find most online articles that say the contrary are referring to travelling in countries such as the USA and the UK. I've gone hungry on many days in Central America and the most annoying part of that is the fact that most staff members don't even try and help me out.
I had absolutely no problem here and enjoyed a massive, varied breakfast from their pick and choose buffet with the helpful breakfast staff and I was happily set up with the most important meal for the day! Also, I enjoyed a delicious room service lunch; roasted tomato soup with a pasta and mushroom meal in a sweet sauce. Absolutely delicious!
The best thing about this hotel is its perfect location from/to Nicaragua and also the airport. It's a perfect one/two night stopover for those in transit in Costa Rica and of course those who have higher standards of hotel stays.